Residency Program

How to Apply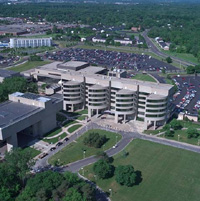 Residency applicants must be recent graduates of approved medical schools in the U.S. or Canada. Graduates of foreign medical schools must have an ECFMG certificate. Satisfactory references are required.

Applications should be received by November 1 for appointments beginning July 1 of the following year. July 1 is the normal beginning date for residencies, but other times may be considered.

Applications are accepted only through the Electronic Residency Application Service (ERAS). 
Kimberly Szuch
Residency Coordinator
Department of Pathology 
University of Toledo Health Science Campus
3000 Arlington Avenue Rm #0136A
Toledo, Ohio 43614-2598
(419) 383-3474
Kimberley.Szuch@utoledo.edu