MedStarz Program 2012
In the summer of 2006, a new program at the University of Toledo College of Medicine called MedStarz was introduced for undergraduate premedical students. Sponsored by the Office of Faculty & Student Diversity in coordination with the Office of Admissions, the MedStarz program provides students exposure to medicine and will include experiences that encompass the following:
Sessions on navigating the medical school application process
Introduction to the Problem Based Learning (PBL) model in small group sessions
Hands on experience in the gross anatomy lab
Clinical lectures on medical topics
Diversity and cultural competency exercises
Contact with physicians in the clinical setting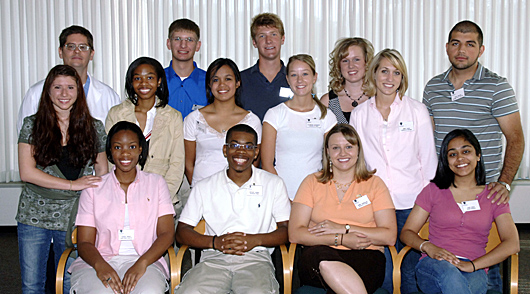 There are 15 positions available and the program is 1 week in length. In addition, housing will be provided and a travel allowance up to $300 if you live outside of the State of Ohio.   The positions are obtained through an application process.   Applications must be submitted by April 1, 2012 and decisions will be made by April 30, 2012. Students entering their sophomore, junior, or senior years of college are eligible.  The program runs from June 25 - June 29, 2012.
The program is an important component of the University of Toledo diversity initiative and is open to all students. Students underrepresented in medicine, students from disadvantaged backgrounds, and women are strongly encouraged to apply. UT believes that obtaining the benefits that flow from a diverse student body is a compelling interest for our institution. A diverse student body is important in promoting cross-cultural understanding, helps to break down stereotypes, promotes a richer classroom learning environment, and helps to develop a diverse, integrated student body that promotes leadership.

For information contact:
Faculty & Student Diversity   
3045 Arlington Avenue, Toledo, OH 43614
419 383-3438