Graduate Students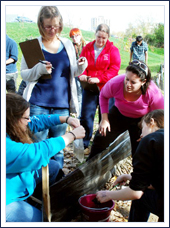 Each year about 50 graduate students receive training in our department and about 40 percent of them are supported by extramural grants.
We provide both MS and PhD degrees and strive to give students the training they need to go on to careers in research, natural resource management, other environmental fields, and industry. Students work closely with a faculty advisor and committee.
Graduate students become part of a laboratory group that provides an environment of peer-enriched learning and experience.
Current Graduate Students


NAME
Amidon, Zachary
Carter, Sarah
Clifton, Ian
Crary, Andrea
Dehm, Dustin
Fischer, Jason
Fischer, Sarah
Garcia, Jessica
Godre, Alexandra
Hulbert, Austin
Jayawardena, Dileepa
Kramer, Eva
Kramer, Gunnar
Margida, Michaela
Marshall, Nathaniel
McCormick, Matthew
McGuinness, Sarah
McMillan, Cameron
Niner, Megan
Nummer, Stephanie
Otten, Joshua
Pagel, Robert Kyle
Paret, Taylor
Peterson, Polly
Snyder, Matthew
Sodeman, Alexander
Towell, Amy
Valachovics, Thomas
Vazquez, Tyara
Whittington, Ruth
Wurtz, Megan