REU Program 2005
A peek into what happened with 2005's class of REU students.

We put up a volleyball net and a basketball rim at the LEC. This was done in part for the REU program but also to enhance the experience for employees, researchers, staff, and visitors. Our REUs work hard on their research projects, but they've shown they know how to relax and have fun too!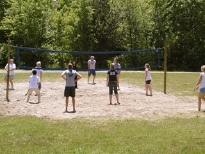 Here's the gang lined up for a game of volleyball.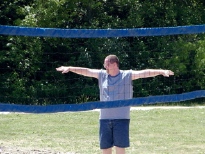 Josh says 'this is my territory'!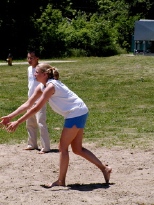 REU students in action.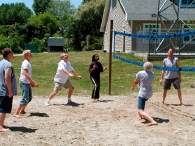 Jeff leads his team vs. the enemy.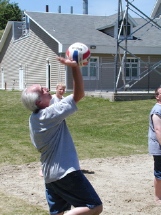 Doug shows off his skills.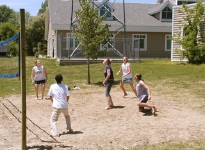 Team North planning the kill.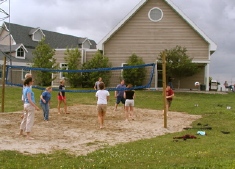 Another beautiful afternoon at the LEC sandlot.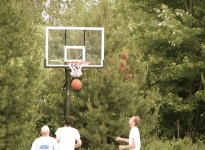 A quick break for some roundball.