Teacher Profiles
Jeanine Bailey, Ottawa Hills
Email: JBailey@ottawahillsschools.org
CV 2013

I earned a B.S. in Biology from the University of Alabama at Montgomery and a M.S. in Public Health from the University of Alabama at Birmingham. After graduating, I worked with the Florida Department of Health and the Florida Department of Environmental Protection.  On returning to Ohio, I worked with the Toledo-Lucas County Health Department as an Epidemiologist, studying and educating the public about diseases in the community and bioterrorism concerns.
   Because I developed a love for teaching, I decided to return to college to become a teacher. I attended Lourdes College to obtain my coursework for my teacher licensure. After receiving my licensure, I worked at Central Catholic High School for three years teaching biology and integrated science. I then moved to Ottawa Hills High School where I have been teaching anatomy, zoology and botany since  2010. This is my first year involved in the GK-12 and Student Watershed Watch, and it has been a wonderful experience for both my students and I. I have enjoyed introducing my students to new information and being able to connect knowledge in the classroom to real life experiences.
Michelle Bogue, Sylvania Northview
Email: MBogue@sylvaniaschools.org
CV 2010
I received Bachelor's in Biology from The University of Toledo, after graduation I worked several years in the horticulture/parks industry.  I then went on to The Ohio State University for coursework to obtain my teaching licensure.  Originally, I taught three years, for Toledo Public Schools, as their Greenhouse Management teacher at the Agriculture Education Center.  I then moved to Sylvania Schools where I have been teaching environmental and agriculture classes.
   Being a teacher in the University of Toledo's GK-12 program for the five years of the program, has enabled me the opportunity to work with several different fellows. Currently Kyle Siemer (Geology) is well underway with helping Northview students to prepare for the Northwest Ohio District 2 Science Day held at the University of Toledo. Last school year wrapped up with the students at Northview having had a great experience with their fellow, Janet Traub (Geology). They were able to learn a great wealth of knowledge from her in all of the areas of environmental science that we covered in class.  All students looked forward to the days that Ms. Traub was with us and a small group of students enjoyed Ms. Traub's guidance and encouragement as they worked on their science research projects. The previous year Northview students had the wonderful experience of working with Nancy Cochran (Thermal Imagery), where she developed a working relationship where students felt comfortable to ask questions and learn from a science professional. Her enthusiasm for learning science was transferred to the students. The preceding year Northview had Betsy Scarbro (Aquatic Ecology), working with the students and her readiness to jump right in, literally and figuratively, to the water quality lessons in the fall was great; it brought many new details to our water quality unit. The first year of the program I was able to have Olga Mileyeva-Biebesheimer (Environmental Engineering) in my classroom. It was a wonderful experience as she was able to bring research and statistical methods to my students helping them prepare for local science fair programs. I will say that I really learned quite a bit by watching her help them with their data and presentation material. The GK-12 program summer sessions and monthly meeting/lecture sessions have enabled me to network with teacher and university personnel. This is something that I truly value from the program, as everyone involved is a lifelong learner and it is a great framework in which to continue learning.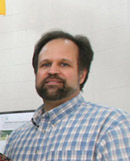 Tim Bollin, TECHS
Email: tbollin@tps.org 
CV 2011

I have been teaching in TPS for 20+ years, at DeVilbiss H.S, Woodward H.S., and now at Toledo Early College.  I have been involved in the Student Watershed Watch program almost every year since it began.  I received both my Bachelors and Masters degrees from the University of Toledo and continue to seek opportunities to involve myself and ultimately my students in challenging, hands-on science experiences, especially those that promote self reliance, awareness, and empowerment.  In my free time I enjoy fishing, hunting, hiking, camping, paddling, and exploring with my family in the cathedrals of the great outdoors. 



Dave Bourland, Bowsher High School
Email: dbourlan@tps.org 
CV 2013 
I received a Bachelor of Science in Geology with a specialization in Paleontology from Bowling Green State University. I worked for a short time in industry but returned to the University of Toledo to obtain my Ohio Teaching License. After being hired by Toledo Public Schools I began my teaching career at Libbey then Bowsher High Schools. For the last number of years my area of focus has been both Environmental and Earth Science. For the past three years Bowsher Science Interns along with the help of Hull and Associates have participated in the Student Watershed Watch. My knowledge of water quality issues is somewhat limited.  I am looking forward to increasing my knowledge in this field and working with future students to study and improve the environment.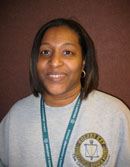 Paulette Cole, TECHS
Email: pcole@tps.org

I earned my Bachelor's in Biology at Long Island University in Brookville, New York.  I worked for 10 years as a Medical Technologist with a specialty in Hematology/Oncology. In 1997 I moved to Toledo and started working as a substitute teacher for Toledo Public Schools and eventually pursued my teaching degree. 
As an undergraduate student I was not exposed to environmental science to the extent that I have been during my GK-12 involvement, and I am constantly amazed by the vast amount of information that our experts have to convey. During my five years in the program I have learned a lot about the environment and even about the geology of our area. I have had amazing experiences through the GK-12 program. I have been in the woods communing with bugs and on the lake where we gathered soil that was approximately 10,000 years old!
   Some of my students had the wonderful opportunity to conduct and present their research. The students who participated were excited to work with my fellow  and wanted to know when they would be able to "do this again." It is my hope that by exposing my students to science outside of the classroom they may be encouraged to explore and consider science as a career.
Ann Hajibrahim, Central Catholic High School
Email: ahajibrahim@centralcatholic.org
CV 2010
I received by B.Sc. in Chemistry from the University of Toledo and my M.A. in curriculum and teaching from Michigan State University. In 1971 I married and began my travels. I was overseas for almost 25 years: from 1975-1979 in Bristol, England; from 1979-1988 in Riyadh, Saudi Arabia; and from 1988-1999 in Cairo, Egypt. While overseas, I taught general science, chemistry, and computer science in private K-12 schools. I love experiencing new cultures and seeing new sights. It was challenging and enriching to teach in so many different school systems. It also gave me a deep appreciation of America. Also, while in Egypt, I worked for 3 years for the Fulbright Commission. This was a dream job. Four days per week I team taught with an Egyptian national. Then 1 day per week I developed and conducted professional development workshops for local high school science teachers. Since returning to the U.S. in 1999, I have been teaching at Central Catholic High School. During this time, I've taught primarily chemistry. In addition, I have also taught general science, environmental science, science research, and physics. Currently I'm teaching 3 levels of chemistry: standard, college prep, and IB (international baccalaureate). Teaching IB chemistry is exciting. We have several projects that we are working on. The main project is the Student Watershed Watch. We have four sites that we study. We are hoping to expand our data collection days and relate our results to the overall Maumee River watershed data. Next year, I'm planning on having my students design more analysis labs in general, expanding the scope to the science fair projects and improving their quality. I'm thrilled to be involved in the GK-12 program. It'll be such an enriching experience both for me and my students. In my spare time, I enjoy swimming, kayaking, hiking, and spoiling my grandchildren.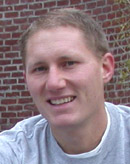 Caine Kolinski, Clay High School
Email:
ckolinski@oregoncs.org

CV 2011
I teach science at Clay High School in Oregon, Ohio. Under the direction of Dr. Hans Gottgens and Dr. Rebecca Schneider I earned a Masters of Science and Education (ecology) degree from the University of Toledo where my project involved using wetlands in the curriculum for transformative educational experiences in students that result in greater conceptual understanding and longer term retention. I am currently involved in a wind energy project here at Clay High School where we will be erecting wind turbines with an interactive interface that will be used for research.

My interest in being part of the GK-12 grant stems from my desire to expand use of the Lake Erie Watershed into the curriculum. The district of Oregon City Schools is especially well situated to being impacted by the quality of the Lake and streams. By monitoring water quality and understanding what factors effect the quality of water students can be more responsible citizens of their community.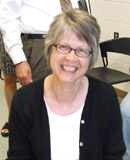 Wendy Wilson, Start High School
Email: wwilson@tps.org
I have a B.S.in education from Bowling Green State University and a master's degree in social work from Case Western Reserve University. I have taught science for 15 years, 9 of those at Start High School.
During the construction of the new Start High School, I expressed a desire to have a pond that I could use to teach biology. Since then, my efforts to actualize that desire have propelled me on an interesting journey through storm water science and community orgainizing and have culminated in my changed perspective on science education. I would love for my students to experience science thematically, ideally as part of an interdisciplinary approach involving social studies. The school's proximity to an urban watershed and the Great Lakes, plus on-site storm water management structures make 'water quality' a relevant connection to science content standards. I hope my students will increasingly be involved in applying science concepts to environmental aspects of their schoolyard/neighborhood. For more information on the environmental project at Start, google 'Start High School Urban Watershed Habitat'.
   When not teaching (and thinking about teaching!), I enjoy kayaking, riding my bike, roller blading, and cross country skiing. I have an extensive perennial garden. And I like to play the piano. I also like to visit urban areas where my children reside and shop.
   I have enjoyed my participation in the NSF GK-12 program. The time has gone so quickly! I have appreciated incorporating more student driven research into the classroom. I know that both my personal and professional growth will continue as the result of participation in this outstanding program.