Newest Distinguished University Professors
Provosts Scarborough and Gold are
pictured here with 2012
University Distinguished Professors
Dr. Robert M. Blumenthal, Dr. Charlene M. Czerniak,
Dr. Paul W. Erhardt, Dr. Carol A. Stepien, and
Dr. Gretchen E. Tietjen. These five — along with
Dr. Ali Fatemi, and Susan R. Martyn,
received the honorary title in April 2012
__________________________________________________________________________________________
Dr. Robert M. Blumenthal
Dr. Robert M. Blumenthal, professor of medicinal microbiology and immunology in the College of Medicine and Life Sciences.
He has been at UT for 31 years and has an international reputation for work in the field of global gene regulation in bacteria. In 2008, he presented at a Distinguished Scientist Seminar in the National Institutes of Health Rocky Mountain Lab. He received The University of Toledo Outstanding Research Award this year, the Dean's Award for Teaching Excellence in 2008, and the Dean's Award for Graduate Student Mentoring in 2005. Blumenthal is a pioneering faculty member in bioinformatics, genomics and proteomics (BGP) and continues to serve as the BPG program director.
Dr. Jiquan Chen

Dr. Jiquan Chen, Professor of Environmental Sciences, College of Arts & Sciences
•Joined UT 2001; promoted to Professor 2003.
•Contributions impressive in terms of quantity, breadth of work, recognition by peers, external funding, honors and work on major editorial boards.
•Over 100 publications.  Numerous articles in books, conference proceedings and other technical manuscripts.
•Considered a star in the fields of landscape and forest ecology.  National and international research niche linking biophysical measurements to important landscape level processes.
•Projects include flux tower in Oak Openings, UT's participation in NEON, and Great Lakes Climate Modeling

Project. Helped position UT with China in energy and environmental areas.
D

r. Charlene M. Czerniak



Dr. Charlene M. Czerniak, professor of science education in the Judith Herb College of Education, Health Science and Human Service. She has been at UT for 23 years. To date, she has generated $30 million in extramural funds from places such as the National Science Foundation. She has presented more than 50 times nationally and internationally, as well as more than 50 times at state and regional meetings. Czerniak has published approximately 50 papers and nine book chapters, and is editor of several books and journals. She has received the George Mallinson Distinguished Service Award, the Christa McAuliffe Award for Excellence in Teacher Education, theJudith Herb College of Education Research Award and the Distinguished Alumni Award for Service.
Dr. Paul W. Erhardt
Dr. Paul W. Erhardt, professor of medicinal chemistry in the College of Pharmacy and Pharmaceutical Sciences.
Erhardt is director of the Center for Drug Design and Development and has been at UT for 18 years. He spent 20 years in industry at Berlex Laboratories. At UT, he received the Outstanding Research Faculty Award in 2004 and 2006, the Excellence Award for Research in 2009 and 2010, and theOutstanding Faculty Teaching Award in 1995. In addition to being a contributing member of UT service activities, Erhardt travels the world for lectures, presentations and conferences. He has mentored 19 undergraduate and 20 graduate students, as well as 14 postdoctoral fellows and six sabbatical visitors.
Dr. Ali Fatemi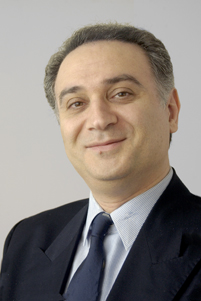 Dr. Ali Fatemi, professor of mechanical, industrial and manufacturing engineering in the College of Engineering
Fatemi, an educator and researcher at UT for 25 years, is a fellow in the American Society of Mechanical Engineers and is internationally recognized for his contributions and research into materials fatigue and fracture mechanics, co-developing multiaxial fatigue theory.
He has published 139 refereed publications, been awarded $3.6 million over 35 research projects as the sole principal investigator and an additional $3.1 million in sponsored research as a co-principal investigator with other researchers. He is the recipient of the Engineering Outstanding Research Award, the UT Outstanding Research Award and the Sigma Xi/Raftopoulos Outstanding Research Award.
 Dr. Saleh A. Jabarin
Dr. Saleh A. Jabarin, Professor of Chemical and Environmental Engineering, College of Engineering 
•Joined UT 1987; Professor and founding Director of UT Polymer Institute.
•World-renowned expert in PET (poly[ethylene terephthalate]) properties and processing.  Director and lead investigator for PET/Polyester Industrial Consortium.
•More than 100 technical papers and presentations. Holds 35 U.S. and foreign patents.  Publications cited over 400 times by polymer researchers. 
•Research funding generated by Polymer Institute exceeds 13 million dollars.
•Short course on polymer technologies is internationally renowned.  Teaches undergraduate and graduate levels.
Dr. Jon R. Kirchhoff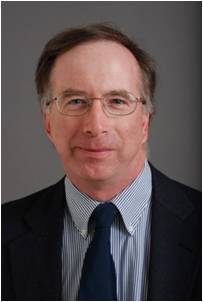 Dr. Jon R. Kirchhoff, Professor and Associate Chair of Chemistry, College of Arts & Sciences
•Joined UT 1989; promoted to Professor 2000.
•Maintained active research program in analytical electrochemistry since 1989.
•Funding and publication record one of best in department.
•Consistently ranked by students as one of most effective teachers in department.  Mentors undergraduate and graduate students in lab. •Established productive collaborations with Department of Medicinal and Biological Chemistry. Serves on national committees and review panels.
 Susan Martyn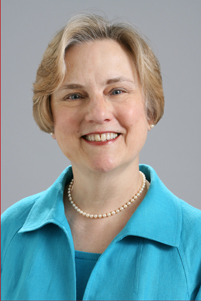 Susan Martyn, Stoepler Professor of Law and Values in the College of Law
Martyn, an elected member of the American Law Institute, has authored five books in the field of legal ethics. She has contributed amicus curiae briefs pro bono to the U.S. Supreme Court to assist as it assessed bioethics and legal ethics issues.
At theUniversity for 22 years, she has received the Outstanding Research Award from the Ohio State Bar Association and the UT Outstanding Research Award, and has served on several national bodies that shape the laws that govern lawyer conduct.
 Dr. Marcia McInerney
Dr. Marcia McInerney, Professor and Chair of Medicinal and Biological Chemistry, College of Pharmacy
•Joined UT 1991; promoted to Professor 2004.
•Appointed to Diabetes, Endocrinology and Metabolic Diseases B Subcommittee of the Diabetes and Digestive and Kidney Diseases Initial Review Group at NIH.
•Extensive research in defining immunopathological mechanisms in diabetes. Twenty-one peer reviewed articles published; over 3 million dollars funding - 29 grant proposals.
•Two competitive sabbatical opportunities in immunogenetics at Joslin Diabetes Center at Harvard Medical School and University of Michigan. 
•University Outstanding Research Award (2006); College of Pharmacy Dean's Outstanding Research Award (2006).
Dr. Carol A. Stepien
Dr. Carol A. Stepien, professor of ecology in the College of Natural Sciences and Mathematics. A molecular geneticist who focuses on researching fish genetics, Stepien is director of the Lake Erie Center and has been at UT eight years. She has received the University's Outstanding Research Award in 2008 and the Dion D. Raftopolous Sigma Xi Outstanding Research Award in 2010. Her book, 
Molecular Systematics of Fishes,
 was printed in 1997 and reprinted in 2002. Stepien serves as an editor for several publications, including Molecular Phylogenetics and Evolution, the Journal of Great Lakes Research and Biological Invasions. She has mentored 36 undergraduate, seven graduate, eight doctoral, four international graduate, three postdoctoral and 12 high school students.
Dr. Gretchen E. Tietjen
Dr. Gretchen E. Tietjen, professor of neurology in theCollege of Medicine and Life Sciences. She has been at the University 16 years and has served as chair of the Department of Neurology since 2006. Tietjen also is the founding director of the Neurology Residency Program, founder and director of the UTMC Stroke Center, and has served as neurology clerkship director. She is listed in the Best Doctors in America and received the Dean's Award for Excellence in Teaching in 2001, the Seymour Solomon Research Award and the Stroke Innovation Award in 2008, and the UT Outstanding Research Award in 2011. She directs the UT Headache Treatment and Research Center and the Stroke Research Center of Northwest Ohio.