Welcome
Resources
HELPFUL LINKS
OUTSIDE RESOURCES
Contact Us / Meet the Team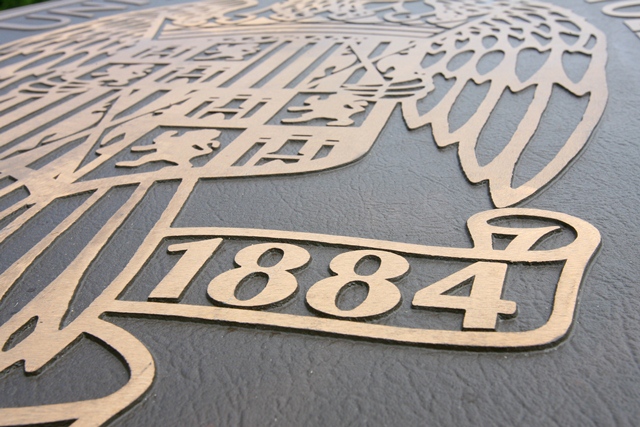 Contact Us
University Teaching Center
Location: University Hall 5120
Email: universityteachingcenter@utoledo.edu
Phone: 419.530.4508
Mail Stop: 934
Mailing Address:
University Teaching Center
2801 W. Bancroft MS 934
Toledo, OH 43606-3390 
To request service, please complete the University Teaching Center
service request form found here.
Meet the Team
 

 

Constance J. Shriner, Ph. D.
Vice Provost for Assessment and Faculty Development

419.530.4509
constance.shriner@utoledo.edu

In her role as Associate Provost of Faculty Development, Dr. Shriner is responsible for providing faculty development opportunities across both campuses. She works to develop programming and resources that will be available through the University Teaching Center.

Dr. Shriner is a life-long resident in the Toledo area and has been involved in teaching and in education throughout her entire career. Her past experiences include teaching students at all levels, junior high and high school math in addition to mathematics in a community college setting. She has also taught undergraduate and graduate classes in the College of Education at the University of Toledo as well as at Bowling Green State University. She has a special interest in the assessment of students' learning and research that identifies best practices in teaching.

She completed her Ph.D. at the University of Toledo in Foundation of Education, Educational Psychology and Research and Measurement.

Vincent Rocha
Director, University Teaching Center

419-530-2745
vincent.rocha@utoledo.edu

Mr. Rocha, Apple certified trainer and videographer with over a decade of experience in producing, editing and developing creative cutting edge digital marketing materials for various companies and organizations throughout the region, recently joined The University of Toledo's Teacher Center.  In his role as the Director, Vincent is excited to use his years of experience in marketing and production to help UT Faculty incorporate innovative digital instruction techniques proven to enhance student learning. Ongoing training and supported initiatives through The University of Toledo's Teaching Center will be available for Faculty looking to optimize teaching utilizing advanced technology.

 

 

 

 

 

Angela Paprocki

419-530-2655
Angela.Paprocki@utoledo.edu

Ms. Paprocki has worked in higher education for nearly 20 years, first serving as an adjunct faculty member for a small institution in Indiana where she went on to serve as the Academic Dean. After returning to Ohio she served as the Regional Education Manager for the American Red Cross (Donor Services) until starting with The University of Toledo in 2006.  During her 8-year tenure with the University, she has served in a variety of capacities. Most recently Ms. Paprocki served as the Assistant Provost for Student Success and was responsible for twelve student services offices, a myriad of programs across the University and served as the institutions ADA/504 Compliance Officer.  

Ms. Paprocki is now blending her academic and student services experience to further teaching and learning at the University. In her new role, Ms. Paprocki develops and facilitates various professional development seminars and workshops designed to enhance teaching and improve student engagement whereby increasing student success, persistence and graduation.  She also trains faculty involved with UTC sponsored course development projects on making accessible course materials and utilizes her compliance expertise to assist faculty with aligning course learning objectives, teaching methodologies and assessment measures with the Ohio Board of Regents Transfer and Assurance Guidelines (TAGSs) and Ohio Transfer Module (OTM).  Ms. Paprocki remains connected to students by serving as the Student Observer Program Director. 

Ms. Paprocki earned her Bachelor of Arts and Master of Education degrees from the University of Toledo and is currently working on her dissertation as the final requirement to earning her Ph.D. in Higher Education Administration. She is a member of numerous professional associations and actively participates in the Toledo ASPIRE Network. Ms. Paprocki has a passion for advancing teaching and learning, subscribes to cradle to career educational pathways and believes the appropriate mix of disruptive and innovative strategies and solutions are essential for moving education forward without leaving students behind.   

 

Michael Harr
Asst Dir Classroom Support Srv, Classroom Support Services

419.530.2656
Michael.Haar@UTNet.UToledo.Edu

Mr. Haar has been with the University since 1987 and was first an electronic technician with the Department of Chemistry before moving to Audio Visual Services in 1989.  Mr. Haar currently manages the General teaching spaces on the Main, Scott Park and Health Science Campuses, and the departments services extend to all aspects within those spaces as a one stop facilitator for your needs.  Mr. Haar welcomes you to the University and encourages you to utilize the services provided by his staff.