TRIO Student Support Services - Meet the Staff
Robin Stone, M. Ed.
Director, TRIO SSS

Carlson Library 0300
Mail Stop 523
Phone: 419.530.3848

Robin Stone is the Director of TRIO Student Support Services project who manages the federal grant at The University of Toledo.  In this role, Robin oversees all the services provided by Student Support Services, working with students who are the first in their families to attend college or have limited family financial support.  She has worked at The University of Toledo since December 2001. Robin earned her bachelor's degree in sociology with a minor in Pan-African Studies, cum laude, from the Kent State University where she was named Student Leader of the Year in 1993. After receiving her degree, Robin worked in advising positions at Kent State University and the University of Akron.  While earning her master's degree in Community Counseling, she worked with victims of domestic abuse and women in recovery during their transformations toward new lives. Robin, who belongs to a number of professional and community services organizations, believes that the college experience is the most rewarding period in a person's life, and works to create an inclusive community for students to grow personally and academically while exploring new challenges and opportunities. She is honored to be one of the many professionals at UT who are dedicated to empowering students to be college graduates. Robin was born in Toledo and is a Rogers Ram. In her free time she enjoys crafting, gardening, reading, and spending time with her family and friends.

Education:
Bachelor of Arts:  Sociology, Kent State University
Master in Education:  Community Counseling, Kent State University
---
Stephanie Carter, MS
Advisor

Carlson Library 0300
Mail Stop 523
Phone: 419.530.3850




Stephanie Carter is the new Advisor for The University of Toledo's TRIO Student Support Services Program. In this role she assists students in navigating through the total collegiate experience; providing support to students in the areas of academic, career, and personal advising, mentoring, coaching, and class scheduling. Working to achieve their academic and personal goals with the purpose of successfully completing college and obtaining a degree within their chosen field of study. Stephanie's goal is to make sure that every student has the support they need, feels empowered, and charters an active path toward achieving their goals and creating a sustainable future for themselves. Prior to UT, Ms. Carter worked within the educational non-profit industry before recently obtaining her Master's degree in Sport Administration and has a great passion for helping students unlock their potential and succeed at the highest level.
Education:
Bachelor of Business Administration: concentration Marketing, Tennessee State University
Master of Science: Sport Administration, Georgia State University
---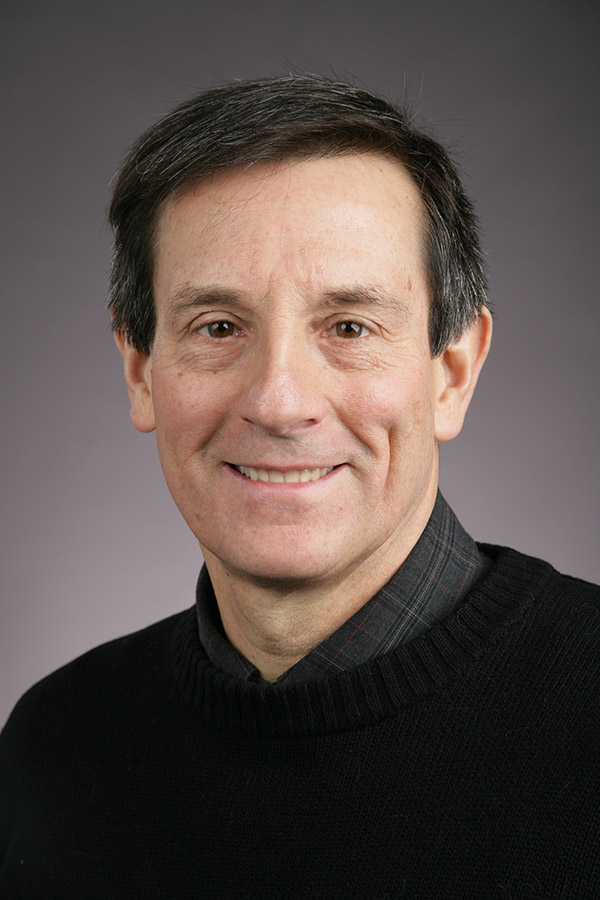 John Fedor, M.Ed.
Retention Specialist

Carlson Library 0300
Mail Stop 523
Phone: 419.530.3617


John Fedor is the Retention Specialist for The University of Toledo's TRIO Student Support Services Program. He counsels students on academic and personal matters, provides tutoring, conducts academic skills workshops, and teaches Career, College Study Strategies, and Critical Thinking courses. Prior to coming to UT, Mr. Fedor was a motivational speaker for International Telephone and Telegraph. In that position, he annually spoke to over 10,000 high school juniors and seniors about post-secondary educational options, job search skills, and career selection. John received his bachelor's degree in history from Truman State University and his Masters degree in Educational Technology from The University of Toledo. He is a certified high school social studies teacher and enjoys motorcycling and competing in triathlons. John joined the UT staff in February 2002.

Education:
Bachelor of Science:  History, Truman State University
Master in Education:  Educational Technology, The University of Toledo
---
Brandi Kimbrough
SSS Academic Support Advisor
419.530.3618


Brandi is a first-year graduate student majoring in School Psychology.
---
Katie Carver
SSS Academic Support Advisor
419.530.3851

Katie is a second-year graduate student majoring in Higher Education.
---
Student Support Services reports to the Director of Academic Support under the direction of the Vice Provost for Retention and Undergraduate Studies.