The Parents' Association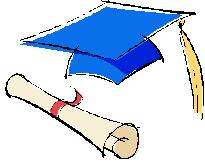 The Parents' Association is a mandatory requirement for all parents who have children in the Upward Bound Program. It begins as a requirement, but quickly becomes a labor of love. The Parents' Association is completely organized and administrated by the parents with the Upward Bound Director and Guidance Coordinator serving as ex-officio members of the committee. The Association holds elections in the Fall of each year to select its officers.

Officers met the week before the Parents' Association General Body meetings to organize an agenda and discuss issues. General Body meetings took place the first Thursday of each month. The Parents' Association will soon be conducting elections for new officers. If you are a UT UB parent interested in running, let us know.


The main goals of the Association are to:
Provide support for the Upward Bound students and program;
Serve as an Advisory Board to the Upward Bound Program;
Empower parents to organize in their school systems;
Raise funds to supplement Upward Bound activities; and
Raise funds for Senior scholarships.



The Parents' Association is planning a number of positive events for the Upward Bound family and Toledo community. Watch out for more details in the future.