(B.A. in Liberal Studies)
The Liberal Studies (LS) program is designed for the working adult with the convenience of online scheduling and personalized academic advising to guide students to graduation.
(B.A. or B.S. in Interdisciplinary Studies)
The Interdisciplinary Studies, Individualized Program (IDVP) degree utilizes a combined core curriculum of UT and College Core. Students can create their own interdisciplinary program of study to emphasize personal and professional goals.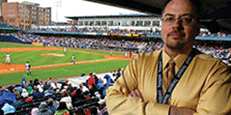 (B.A. in Professional Studies)
The Professional Studies (PRST) degree is a career focused degree completion option with embedded minors an concentrations from the College of Business and Innovation and customized programming from University College. 
Are you being admitted to The University of Toledo on a conditional basis and unsure what the means?
Learn more
about requirements for conditional students.       
         
      The General Studies Program is designed for
      students interested in obtaining a degree to
      further his/her career or as a stepping stone 
      towards a bachelor's degree.       
---
Location:  Rocket Hall 1300, Main Campus
Phone:     419.530.3142
Email:      universitycollege@utoledo.edu


Hours:     
8:15 a.m. - 5:00 p.m.
In order to provide the best service, appointments are required Monday-Tuesday and Thursday-Friday.
Appointments must be scheduled for the following: 
Change of Major or College
Reinstatement
Program Review
Graduation Evaluation
Walk-ins:   
Walk-in Wednesdays are offered to current University College students during Fall and Spring Semesters ONLY
 (20 minute appointments from 9 - 11 a.m. and 1-4 p.m.)
Summer Semester advising appointments must be scheduled by calling 419.530.3142.          
University College is open year-round except for University and Federal Holidays.                 
Follow University College: