Rockets, United We're Strong!
All faculty, staff and retirees are encouraged to participate in UToledo Cares 2022, the University's annual charitable campaign running from Wednesday, Nov. 9 through Friday, Dec. 9.
Watch the video of the campaign kick-off to learn more about why to give to the 2022 UToledo Cares Campaign!
As Toledo's University we know how important our engagement and support are in the community. As an institution we make a difference daily to our students and residents through the education you provide, the patients you treat, and the valuable partnerships, programs, and initiatives you dedicate your lives to.
The nonprofit agencies included in UToledo Cares do the same. Through their work in the community and services they offer, they are an important part of "change-making" throughout northwest Ohio – often working right alongside us. By choosing to make a donation during the 2022 campaign, you are committing to our mission as a university to improve the human condition, while making a meaningful impact in the lives of our neighbors throughout northwest Ohio.
Contributions to the campaign benefit four important federations – United Way of Greater Toledo, Creating Healthier Communities, EarthShare Ohio and Northwest Ohio Community Shares – which together represent nearly 200 nonprofit organizations throughout the greater Toledo area.
TO MAKE YOUR PLEDGE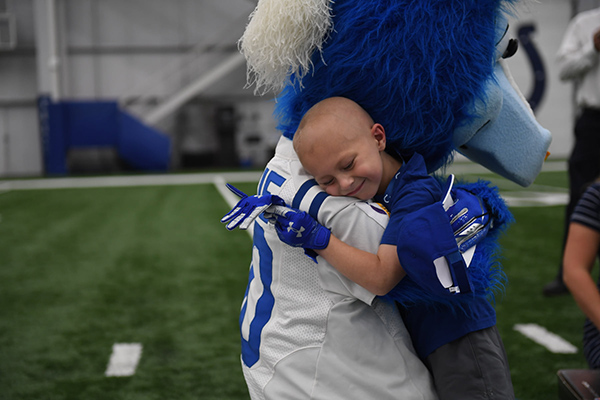 To make your pledge, watch for weekly emails that contain a link to your e-pledge form. Once you submit your completed pledge, you will no longer receive emails requesting support for the UToledo Cares campaign.
Donate by November 15 to be entered into a drawing for one of 4 baskets.
All gifts are tax-deductible and a variety of payment options are available, including payroll deduction, which does not begin until early 2023.