100 companies recruited UT business students on campus at annual winter job fair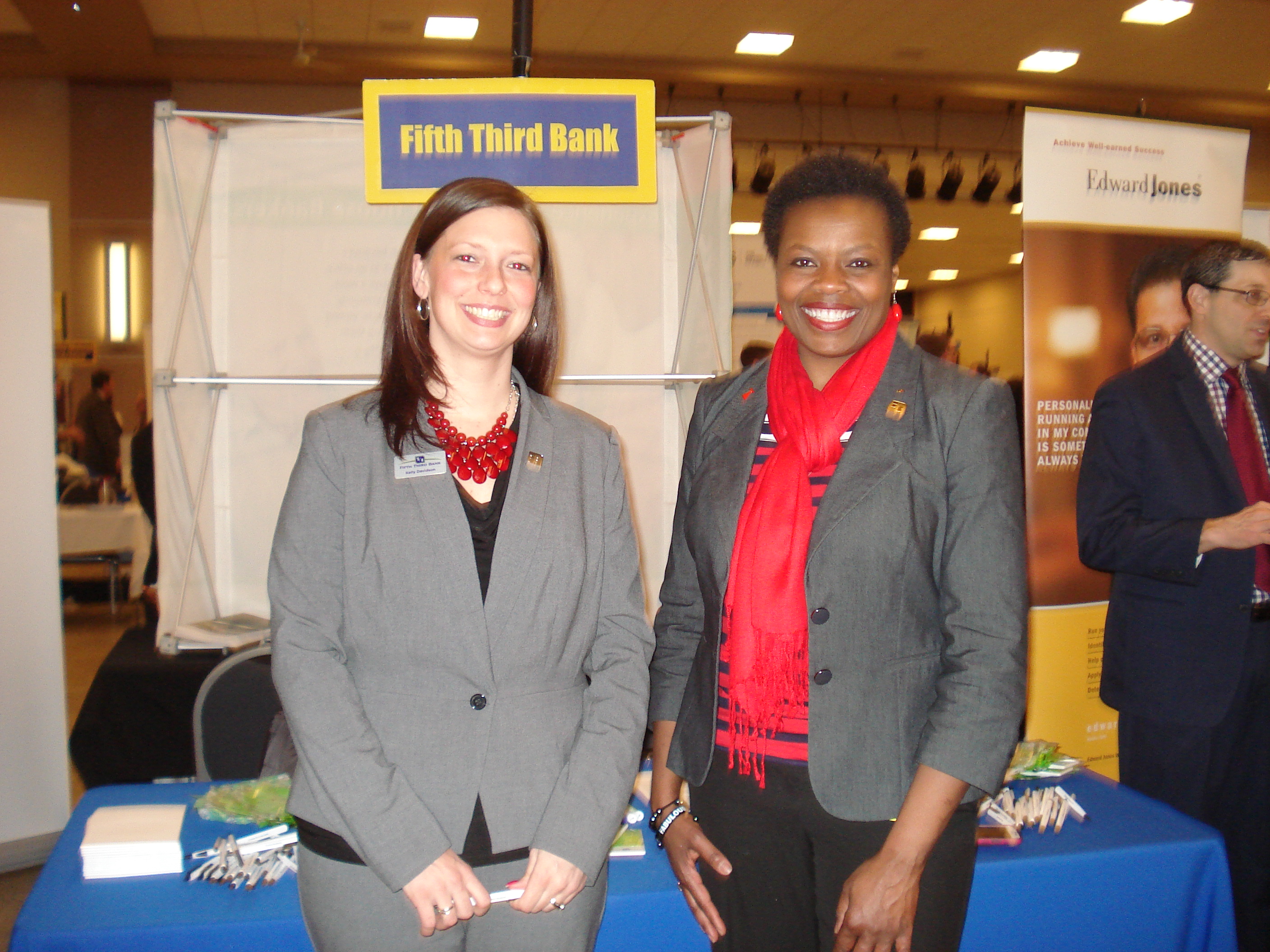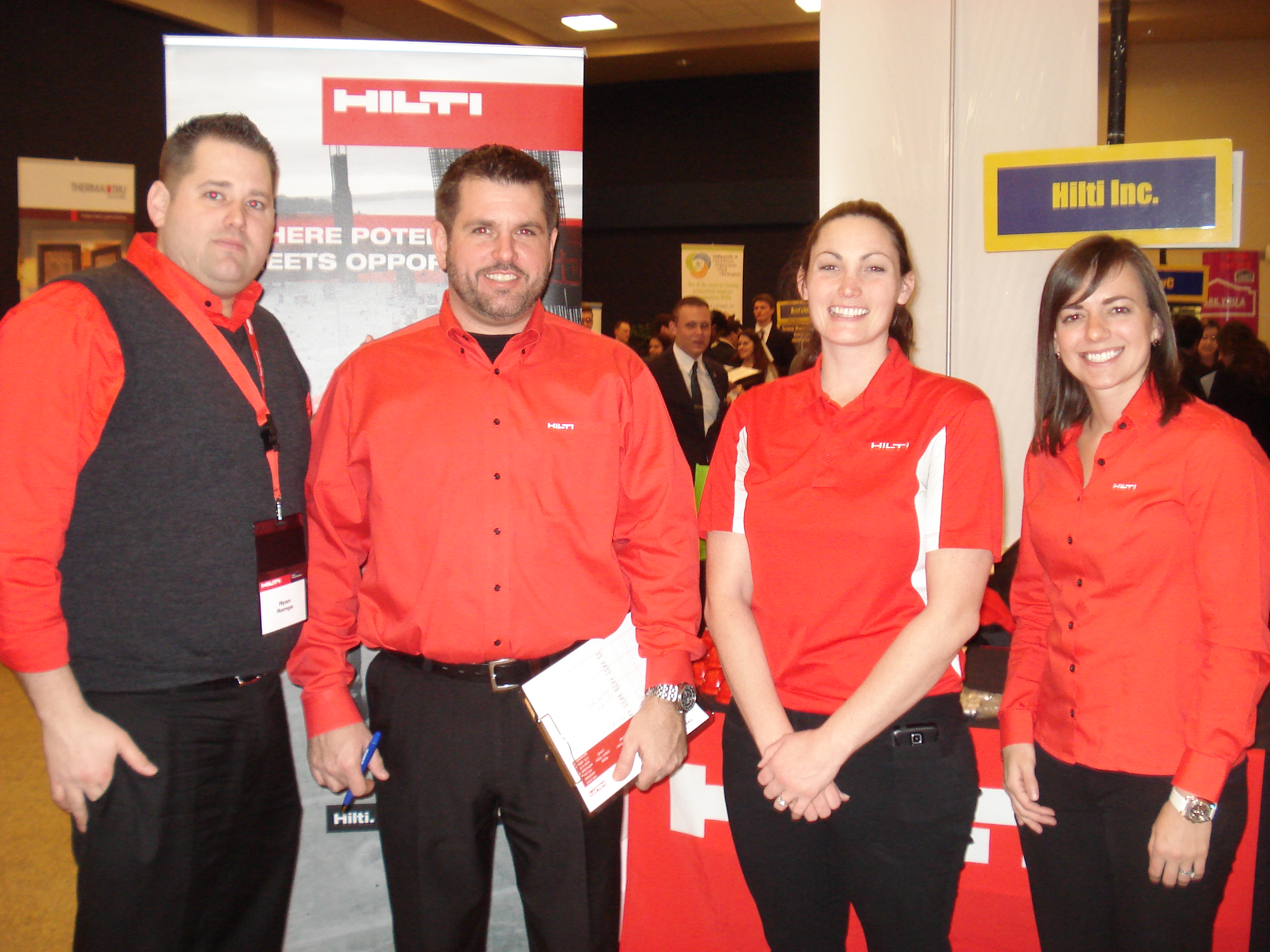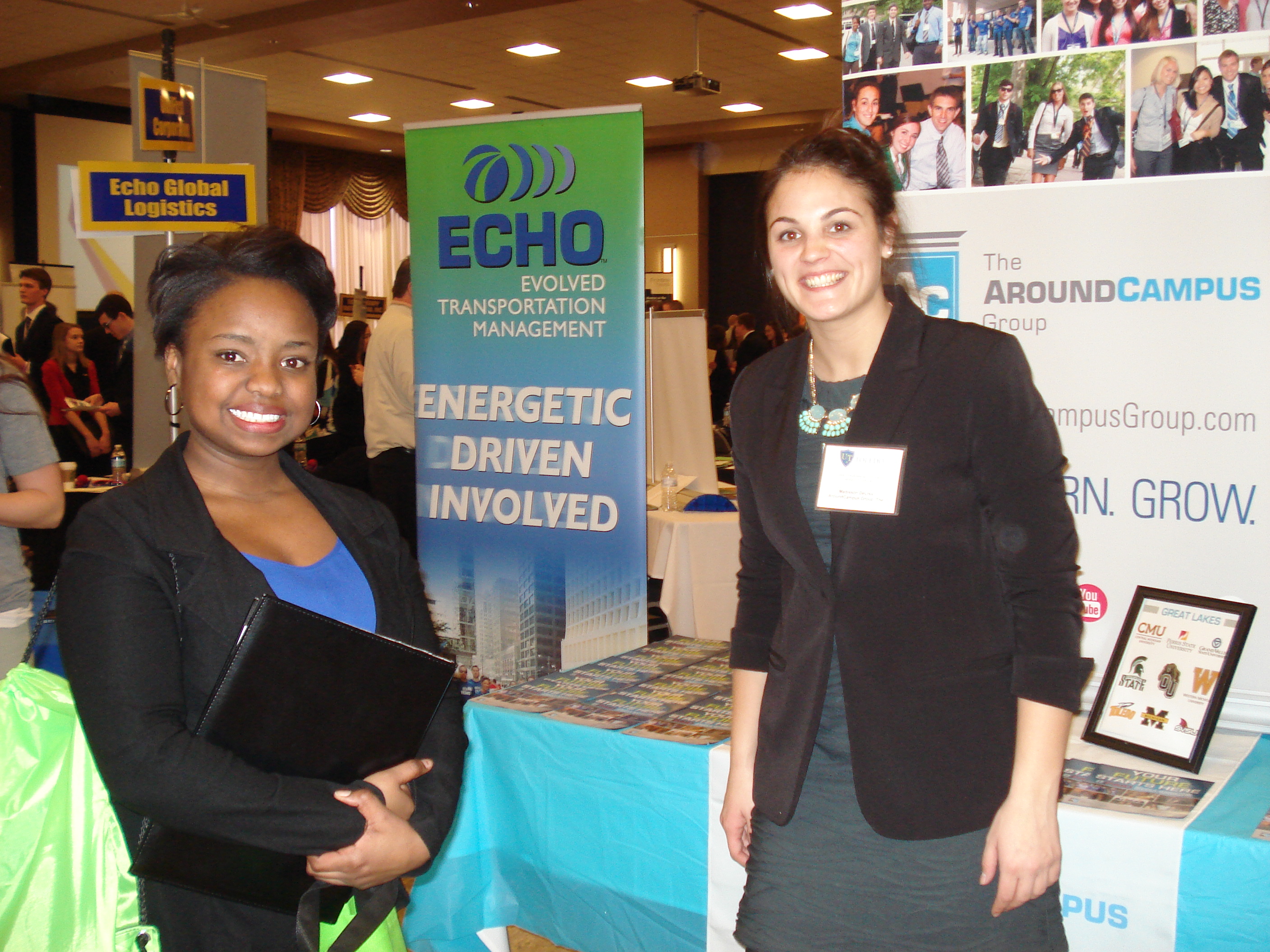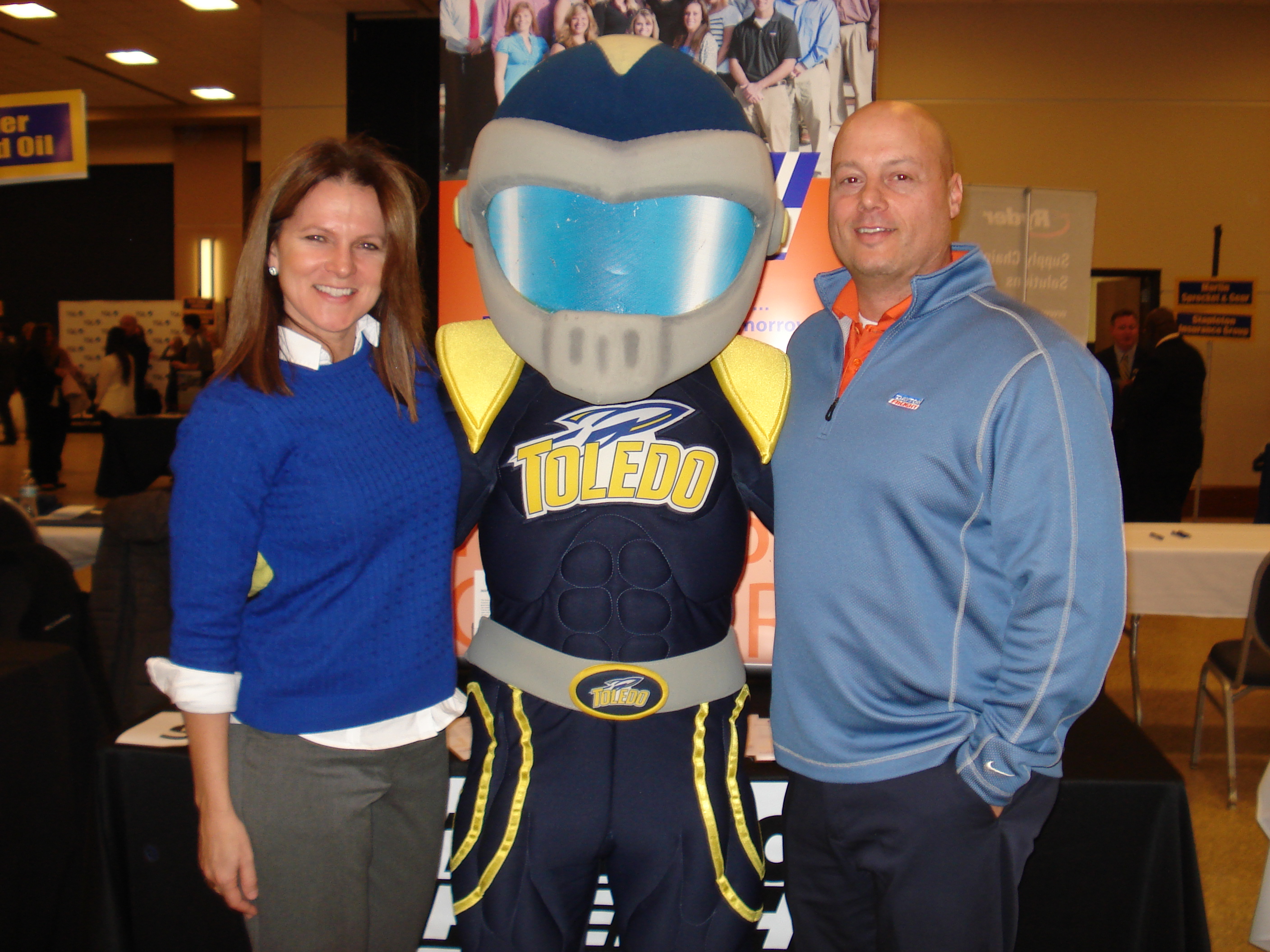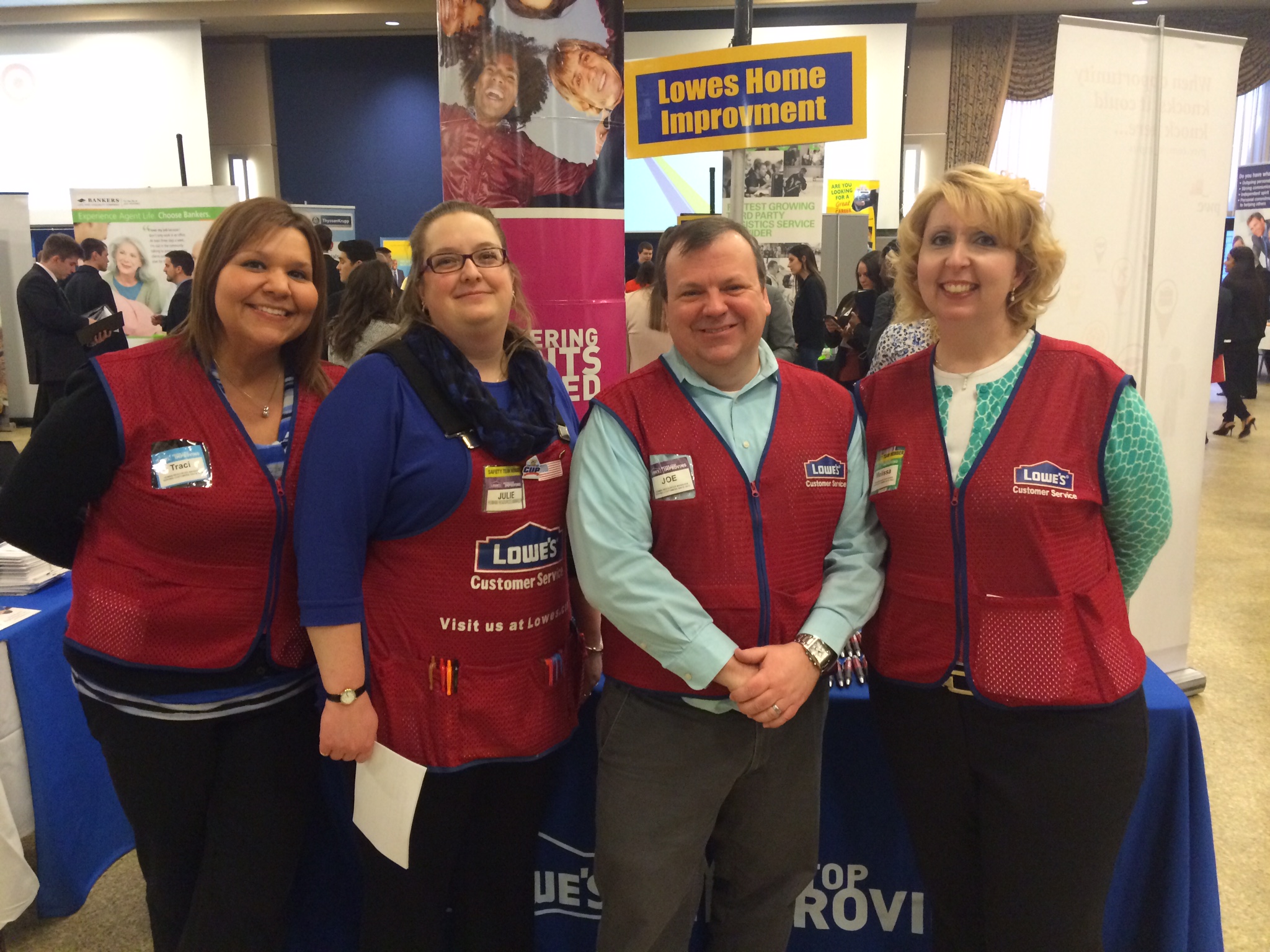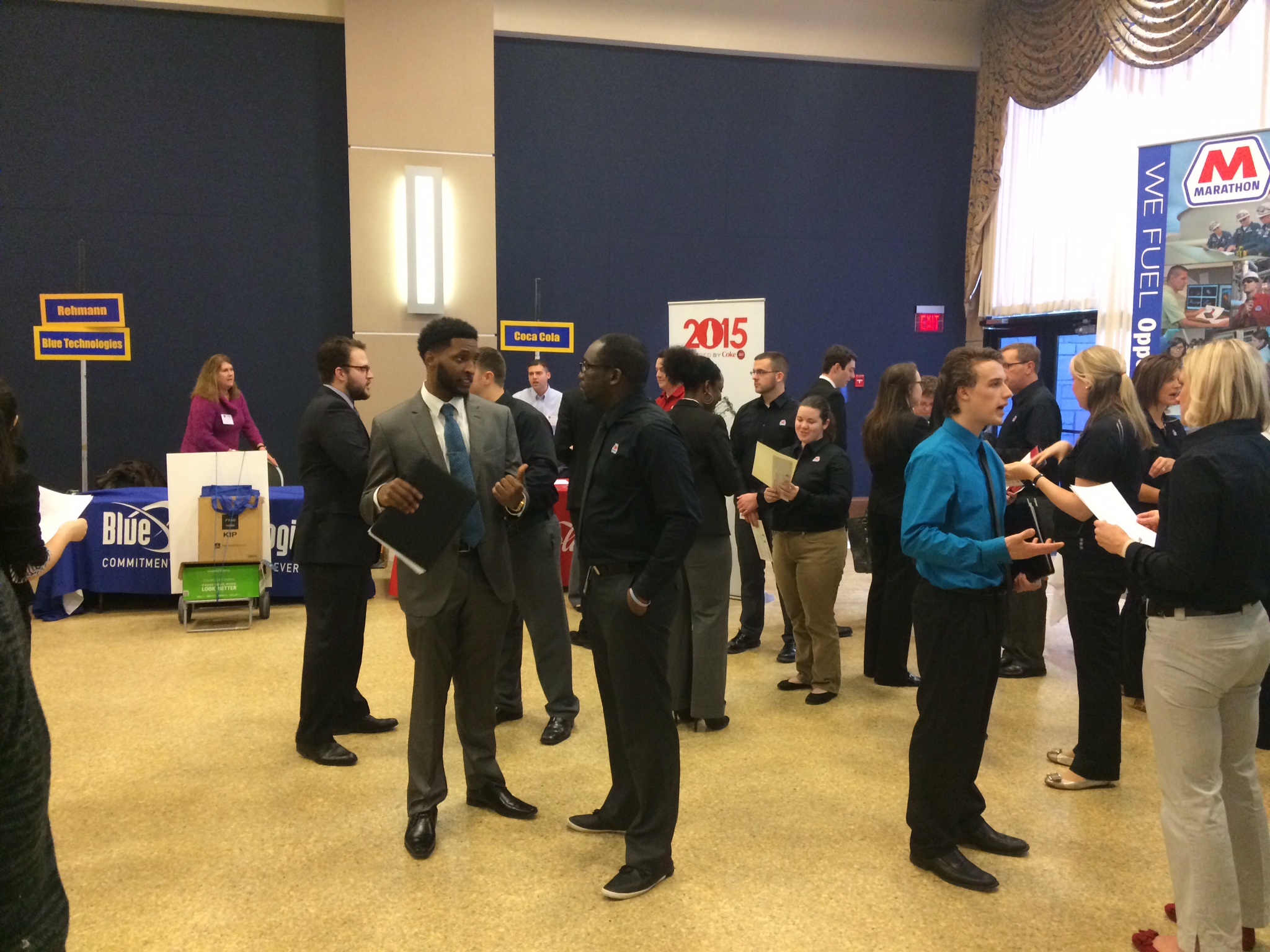 Approximately 100 major companies sought out the talent their businesses need at The University of Toledo College of Business and Innovation (COBI) annual winter job fair on February 6 in the UT Student Union auditorium. Local and national companies participating included Buckeye CableSystem, Chrysler, First Solar, HCR ManorCare, Libbey Glass, Marathon Petroleum, Owens Corning, Therma Tru Doors.
"The tremendous participation of so many well-known businesses at our semi-annual COBI job fair reflects very positively on the quality of both our programs and our students," noted Terribeth Gordon-Moore, COBI Senior Associate Dean. "It also demonstrates the extremely dynamic and mutually beneficial relationship enjoyed by COBI and major national recruiting companies such as Coca Cola, JP Morgan Chase Bank and The Finish Line."
"Employers are looking for undergraduate students to participate in business internships and their leadership development programs, as well as for seniors and graduates seeking full-time employment," she added. "We also strongly encourage all our students, including freshmen, to attend the job fair, engage these company representatives now and begin a relationship with these employers."
"This job fair is part of what we do to prepare our students for their futures," Gordon-Moore explained, adding that the college's Business Career Programs office works year-round to assist students in acquiring internships and jobs upon graduation.  "We strive to provide the necessary resources so our students can conduct their own tailored job searches."
More than 85% of COBI students participate in internships, and the job placement rate for COBI graduates is greater than 80%, even in recent economic times.