Past Events
JETRO EVENT - NETWORKING WITH JAPANESE COMPANIES!

Here is a unique event for ALL students to have the opportunity to network among US-based organizations with a Japanese headquarters.  These companies are excited to meet engineering students from Freshmen through Masters and PhDs. 
The JETRO Event takes place next week, on Tuesday, March 3,  noon – 2:00pm in the Student Union with shuttle service from Nitschke Auditorium to the Student Union, starting at 11:45am and running until 2:00pm. 
Professional dress and resumes are expected!
---
MIDWEST GRADUATE RESEARCH SYMPOSIUM - SATURDAY, APRIL 4

 Register now to attend the 11th Annual Midwest Graduate Research Symposium by the Graduate Student Association. Over 65 Universities are invited and it is open to all disciplines! Take advantage of the networking opportunities, there will also be awards for Seminar and Poster presentations. 
More information: https://graduatestudentassociationblog.wordpress.com/
Free registration deadline: March 13th
---
LATEX WORKSHOP - FRIDAY, FEBRUARY 14, REGISTER NOW!

Our writing assistants will be hosting a new LaTeX Workshop on Friday, February 14, from 4 to 5:30pm. Our writing assistants will go over the basics of how this system is used and how it could help you with your writing projects as a graduate student. REGISTER HERE!  
---
WRITING WEDNESDAY - from 2p.m.-5p.m., outside of graduate studies office (nI 1014)

 During the Writing Wednesday Sessions you can work on your writing projects. Use this time to focus on your writing with the help and feedback of our Writing Assistants. 
You don't need an appointment for these sessions. You can come any time between 2p.m. and 5p.m. outside of the Graduate Studies Office (NI 1014). Coffee will be provided! 
---
It's never to early to start thinking about your future. Undergraduate research is a great way to get your brain thinking outside of your textbooks.
Interested, but don't know where to start? Come learn more about how to get started, do research for co-op credit, take graduate level courses to satisfy your undergraduate program requirements to set yourself apart, start your MS while finishing your BS degree. Plus plenty of time to ask questions and eat pizza. Tuesday, December 3, 12 - 1p.m., NI 1027 (SSOE Seminar Room).
---
CAREER EXPO - SEPTEMBER 24, SAVAGE ARENA 
During the Career Expo students have the chance to talk with over 150 employers looking to hire for internships/full-time jobs. Download the Career Fair + app if you want to have full access to the list of employers that will be attending and the positions they are looking to fill. 
Make sure you bring copies of you resume and dress professionally. Optional pre-registration can be done at the Shah Career Development Center located in NI 1040. Registration will be available the day of the event in Savage Arena. For more information you can contact the Shah Center: (419) 530-8050
---


Graduate students and senior undergrad students attended this session in order to get their resumes reviewed by experts and learn about the Career Expo (Sept. 24). 
There were two sessions students could choose to attend and presentations were given on resume critique, Career Expo and the CareerFair + app, and interviewing tips. The Career Expo will take place on September 24 at Savage Arena. 
---
MIDWEST GRADUATE RESEARCH SYMPOSIUM

- SATURDAY, APRIL 6, MEMORIAL FIELD HOUSE & LANCELOT THOMPSON STUDENT UNION


Graduate students from across the region participated at this UToledo Graduate Student Association (GSA) organized event.
The College of Engineering sponsored two $100 prizes for engineering research: best oral presentation and best poster.
---
GRADUATE STUDENT AWARDS

- FRIDAY, APRIL 5, 4:30PM, NITSCHKE AUDITORIUM

Graduate student awards recognize contributions to teaching, research/scholarship, and mentoring. All graduate students in the college, in any program or department, are eligible for these awards. 
All award recipients were recognized at the Honors Convocation on Friday, April 5, 2019.
---
WRITE LIKE AN ENGINEER: JOURNAL ARTICLE WRITING WORKSHOP -

thursdays, march 14 & 28, april 4, 3:00pm - 5:00pm, palmer hall room 3200

A big part of being successful in a graduate program is communicating the results of your research through peer-reviewed journal articles. But how do you even begin writing a manuscript?
This workshop is aimed at de-mystifying the writing process to jump-start your progress.
All graduate students at the beginning writing phase for a journal article are encouraged to apply.
---
5TH ANNUAL "CAREERS IN SCIENCE" EXPO

- TUESDAY, MARCH 26, 10:00AM - 4:30PM, LANCELOT THOMPSON STUDENT UNION ROOM 2582/2584


The Biological Sciences Department hosted their 5th Annual "Careers in Science" Expo on Tuesday, March 26, 2019. 

Dr. Christa Pawlowski was the guest speaker for the event. Dr. Pawlowski is a biomedical engineer and is the Chief Scientific Officer and Co-Founder of Haima Therapeutics.
---
responsible conduct of research (rcr) training

- SATURDAY, MARCH 23, 8:00AM - 12:00PM, MEMORIAL FIELD HOUSE

RCR training is mandatory for all new graduate students in engineering. Continuing graduate students and undergraduate researchers were also invited to attend. This training was held on Saturday, March 23, 2019, from 8:00 a.m.-12:00 p.m. in the Memorial Field House. Content included RCR and consequences of misconduct, ethical authorship, and building strong mentor-mentee relationships.
---
Thank you to everyone that joined us for our Fall 2018 Open House. For those who attended, the application fee will be waived if your application is submitted before December 31, 2018. Below are photos from the student panel, lunch, and poster session.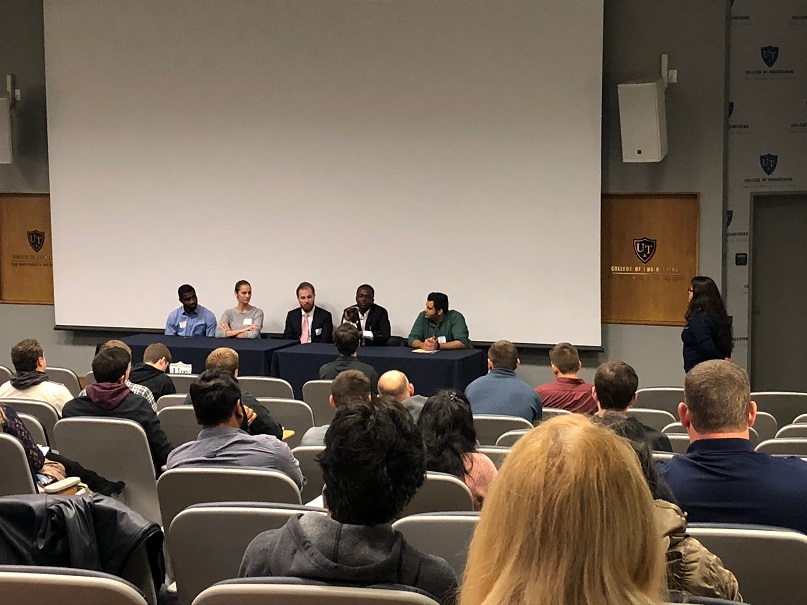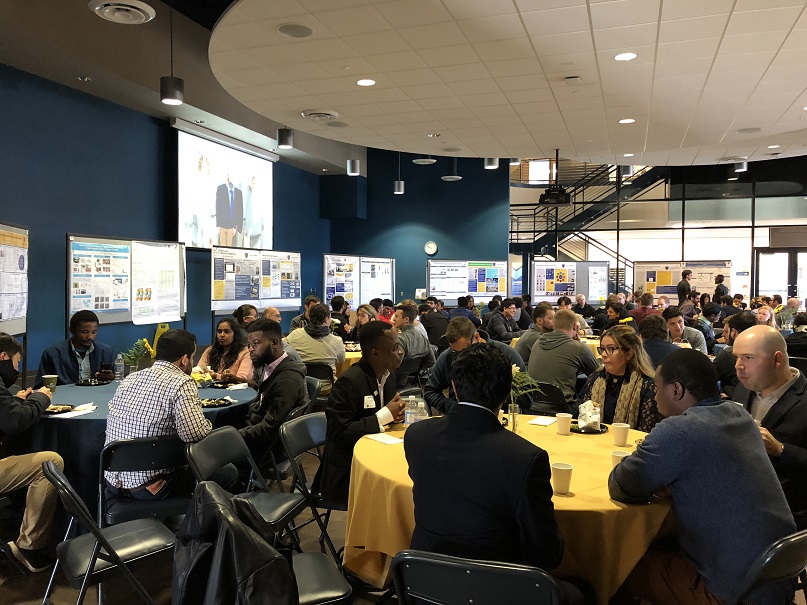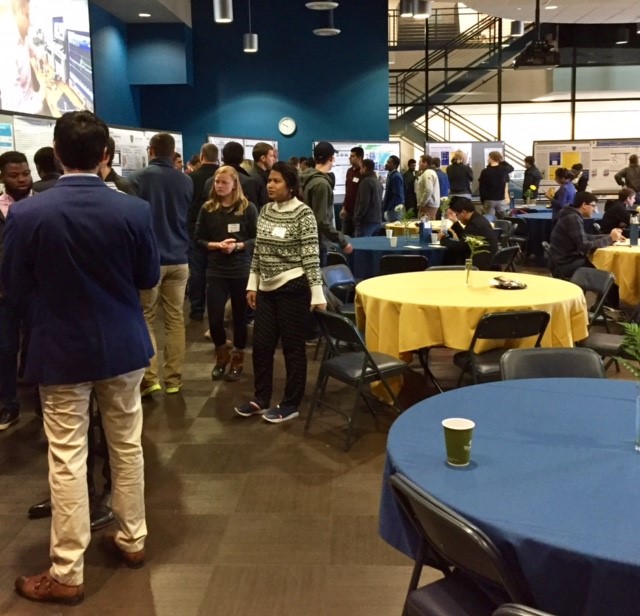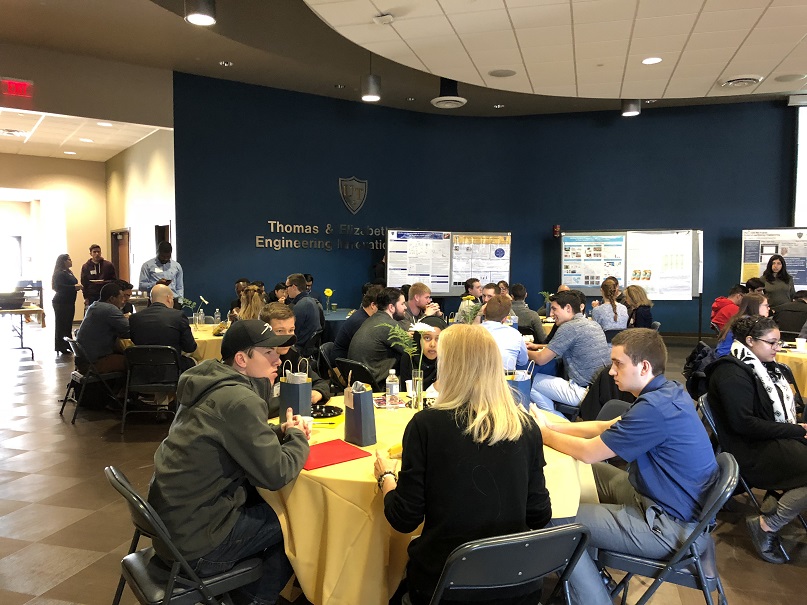 ---
Career Prep lab - September 18, 2018, 1:00 - 4:00pm, SSOE Room, NI 1027
If you are graduating by the end of the summer semester 2019, AND want to attend the Fall Career EXPO on September 26, 2018, you MUST participate in the Career Prep Lab.  Bring two copies of your resume, using the resume template designed for engineering graduate students. 
---
COE New Student Orientation - August 21, 2018, 11:30-1:00pm, Brady Center, NT 1000
Please plan to join us for lunch and networking with current students and faculty. Learn more about what to expect as you start your graduate program. We will be discussing the COE graduate handbook, graduate studies timelines, and UT graduate student support services.