Healthcare Administration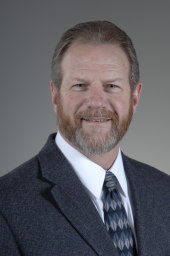 Kip began his healthcare career in nursing; specializing in the treatment of burn patients.  After receiving his Bachelor's in Healthcare Administration from BGSU, he became the Head Nurse Manager of the Regional Burn Center at St. Vincent Medical Center in Toledo.
Upon the completion of his Master's Degree from BGSU, he began his administrative career at St. Charles Hospital, Wood County Hospital, Fisher-Titus Medical Center, St. Luke's Hospital, Promedica, and most recently at The University of Toledo Medical Center.  Covering responsibilities in director and senior leadership positions over acute care, rehabilitation, ancillary and ambulatory settings.
In 2003, Miller earned fellowship status in the American College of Healthcare Executives (ACHE).  Establishing the Ohio Educational Planning Committee of the Midwest Chapter of the ACHE.  He was also the professional advisor to the University of Toledo Healthcare Administration Student Association.  In 2015, he received the Regent's Award from the ACHE for his work in the Ohio Educational Planning Committee. 
Miller's current position is Lecturer in the School of Population Health, Department of Healthcare Administration.
Kip is the father of four grown children and eight grandchildren.