Eta Sigma Gamma - Iota Chapter
History
Since its beginnings in 1967, the purposes of Eta Sigma Gamma have been to promote the academic, research, advocacy, and teaching achievements of a wide range of health education students and professionals and to offer its members opportunities to network and work together on activities that improve the health of communities and advance the professional abilities of the members.  The long term goal is to assist students and professionals more effectively function as exceptionally effective health education practitioners. 
Mission
The mission of Eta Sigma Gamma is promotion of the discipline by elevating the standards, ideals, competence and ethics of professionally prepared men and women in Health Education.
Benefits of Membership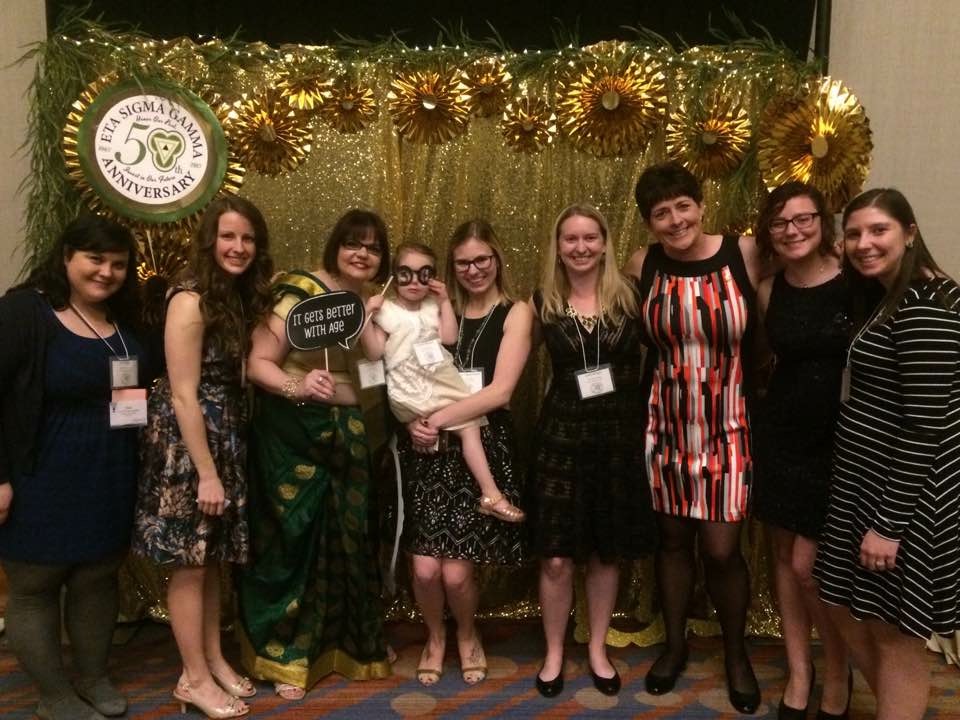 1. Build relationships and friendships with students and faculty members in your field.
2. Network with others who are dedicated to a career in health education.
3. Improve your leadership skills and gain valuable work-related experience.
4. Improve your professional credentials and build your resume/portfolio.
5. Improve your communication and presentation skills.
6. Network with potential employers.
7. Increased opportunities to be involved in professional research and publishing.
8. Attend professional conferences.
9. Enrich your life through community service.
10. Increase health education and health promotion on campus. 
Membership Requirements
Public Health Major
GPA of 2.7 or higher
Regularly attend meetings and participate in ESG events (earn points towards membership by attending)
For more information, please contact Dr. Tim Jordan at timothy.jordan2@utoledo.edu or visit our facebook page https://www.facebook.com/pages/The-University-of-Toledo-Eta-Sigma-Gamma-Iota-Chapter/153872888056210