Corey Minor Smith '01
Driven to Succeed: Attorney and Author Shares her Transformational Journey
May 1, 2019
Corey Minor Smith '01 continues to be a servant leader. She is about getting involved and giving back. She is about empowerment. She is about using her voice to shed light on the struggle of having a loved one with mental illness.
Corey made history in 2017 by being the first African American elected city-wide as an at-large member of city council in Canton, Ohio. Council members-at-large represent the interests of all city residents without regard to ward location. The odds were against her, but Corey received more votes than the other five candidates.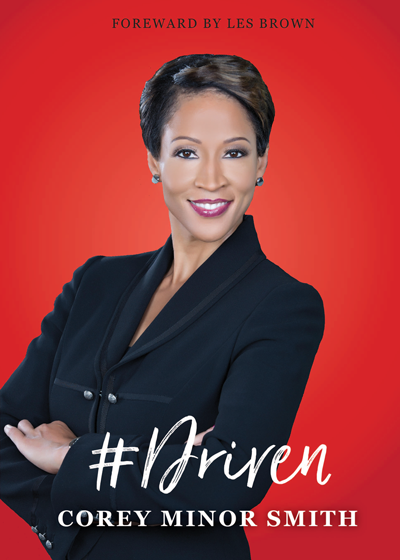 Another success is the recent release of her book that has been many years in the making. In January 2019, Corey launched #Driven, where she talks about her life and her experience with mental illness. At a young age, Corey watched her mother suffer from mental illness and the struggle is on-going. She wants to help others by sharing her journey and resources that have been helpful to her. Corey says the book was healing for her to write. In #Driven, she talks about applying five principles: Faith, Motivation, Determination, Preparation, and Action. She is proud of the book and hopes it offers guidance for others by discussing the complexities and struggles of supporting a loved one with a serious mental illness.
Corey is general counsel for the Stark Metropolitan Housing Authority. She previously served on the Northeast Ohio Sustainable Communities Consortium, American Red Cross - Stark and Muskingum Lakes Chapter board, and the Canton City School District Board of Education. She has presented at the national Housing and Development Law Institute Conference in Washington, DC and served as a U.S. delegate and panelist for the Southern African Housing Conference in Capetown, South Africa.