Business Law
The University of Toledo College of Law has a strong tradition of excellence in the business law area.
Business Law Faculty
Professor Kara Bruce is one of the leading scholars of bankruptcy law of her generation, and teaches courses such as Business Bankruptcy. Before joining the faculty, she worked on business reorganizations as a bankruptcy attorney in Chicago.
Professor Eric Chaffee is a leading scholar of securities law (which regulates investments in business corporations) and cyberspace and the author of the most prominent treatise in the field.
Professor Ben Davis, who has an M.B.A. as well as a law degree, teaches courses in international commercial arbitration, a technique many businesses use to avoid the high costs of litigating commercial disputes.
Professor Llew Gibbons is an expert on intellectual property, an increasingly important area for modern businesses, and a frequent lecturer at universities across China. He teaches courses including E-Commerce at the College of Law.
Professor Greg Gilchrist, who spent time as a white-collar criminal defense attorney, studies and teaches courses on corporate crime. One of his articles was featured in a Fortune magazine story in 2013.
Associate Dean Geoffrey Rapp is a leading scholar of securities fraud whistleblower law, and testified in Congress in 2011 relating to the Dodd-Frank Wall Street Reform and Consumer Protection Act.
A number of practicing business law attorneys supplement the college's business law curriculum.
J.D./M.B.A. Joint Degree Program
In addition to numerous courses in the business law area, the College of Law offers a well-established J.D./M.B.A. joint degree with UToledo's College of Business and Innovation, an AACSB accredited school of business. Graduates of the joint degree work in finance, as government regulators, and as attorneys.
Business Law IS International Law
Because of the interconnected economic environment in which today's businesses operate, the College's international and global legal studies program supplements its strength in core business law. Toledo Law offers a Certificate of Concentration in International Law and students regularly compete in the International Law Moot Court competition.
Spot Labor Law Issues
Businesses also frequently contend with significant litigation risk associated with employment law matters, and those with unionized workforces need regular legal advice concerning the application of state and federal labor law and the negotiation and interpretation of collective bargaining agreements.
Professors Joe Slater and Nicole Buonocore Porter are leading national scholars of labor and employment law. The College of Law offers a Certificate of Concentration in Labor and Employment Law and students regularly compete in a national Labor and Employment Law Moot Court competitions.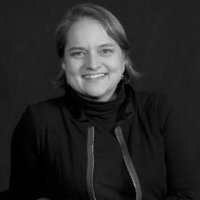 "Toledo Law provided me with a solid foundation for growth as a corporate restructuring and bankruptcy attorney. My business law courses and judicial externships – with the Honorable Jack Zouhary of the U.S. District Court for the Northern District of Ohio and the Honorable Joseph J. Farnan, Jr. of the U.S. District Court for the District of Delaware – jumpstarted my career. No question, I feel very well served by Toledo Law."
Candice Kline '08
Associate, Sidley Austin LLP
Chicago, IL
---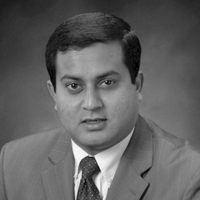 "Toledo Law incorporates practical problem solving into the traditional Socratic method. This excellent combination of black letter law and real-world skills enabled me to gain a deeper understanding of the material and nuances involved in representing business and corporate clients in private practice. I thoroughly enjoyed learning the law that governs transactions in my Contracts and Sales classes, negotiating business contracts with fellow classmates in my International Business and Trade class, and completing the process of clearance, prosecution, registration and maintenance of a trademark in my Trademark Law class. My education at Toledo law has blessed me with a fulfilling career in global commercial, technology and intellectual property transactions."
Rayan F. Coutinho '05 Partner, Wood & Lamping LLP Cincinnati, OH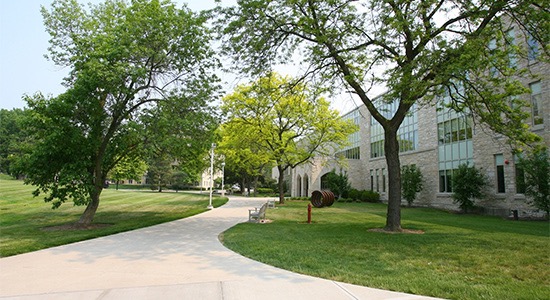 Visit Toledo Law
Visit! While pictures are helpful, only a campus visit will allow you to experience the strong sense of community and friendly environment at Toledo Law. Meet with a member of our Admissions Office, tour the Law Center with a law student guide, and observe a class.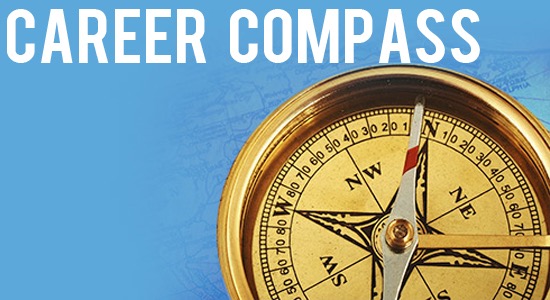 Career Compass
A law degree can lead to many different careers – in business, in government, and of course, practicing law. For those students interested in practicing law, the Career Compass provides a variety of "career maps" designed to help you chart your pathway to practice.