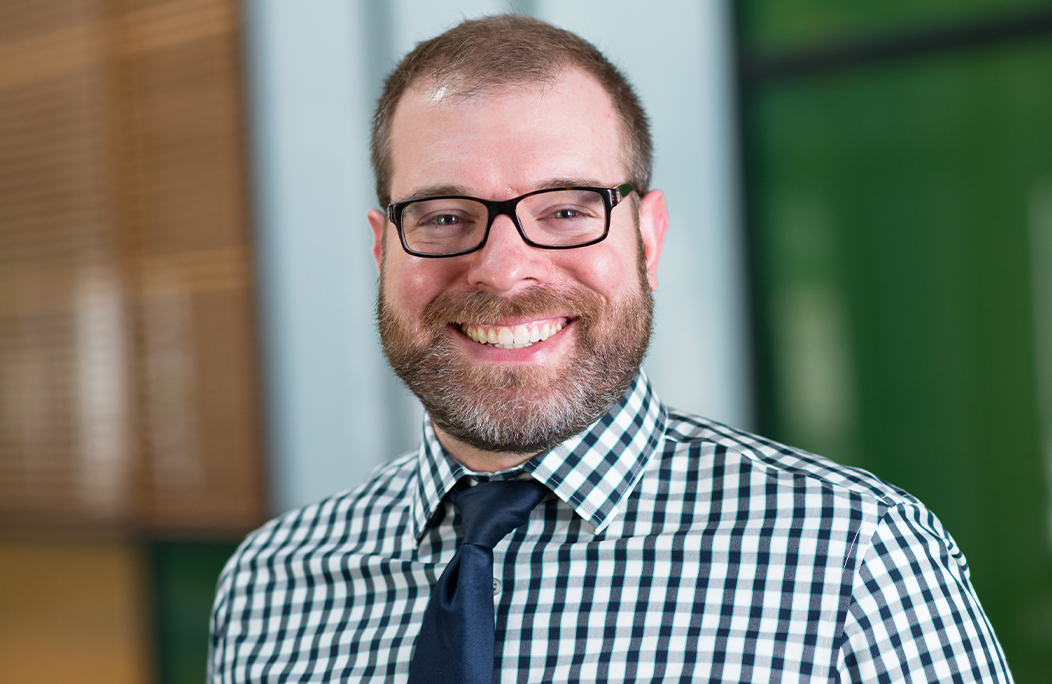 ---
Bryan Lammon joined the faculty in 2013. He teaches Appellate Procedure, Civil Procedure, Conflict of Laws, and Evidence. In 2019, Professor Lammon was selected for The University of Toledo Outstanding Teacher Award. He was also chosen for the Outstanding Professor Award by the 2015 and 2019 graduating classes and for the Beth Eisler First-Year Teaching Award by the 2019 first-year class.
Professor Lammon's research focuses on federal appellate jurisdiction and procedure, particularly if, when, and how litigants can appeal. He writes regularly on these topics, both in published papers and on his blog, Final Decisions. Professor Lammon's article "Rules, Standards, and Experimentation in Appellate Jurisdiction" won the 2015 Howard B. Eisenberg Prize from the American Academy of Appellate Lawyers, which is awarded to high-quality articles in the field of appellate practice and procedure. He also occasionally authors amicus briefs on appellate-jurisdiction issues.
Before joining the Toledo Law faculty, Professor Lammon was a visiting assistant professor at Washington University in St. Louis. He received his J.D., summa cum laude, at Washington University, where he served as an articles editor on the Washington University Law Review. After graduating from law school, Professor Lammon clerked for Judge Edward C. Prado on the United States Court of Appeals for the Fifth Circuit and then joined the Issues & Appeals Group in Jones Day's Chicago office.
---
Selected Publications
An Empirical Study of Class-Action Appeals, 22 Journal of Appellate Practice & Process (forthcoming 2022)
*Reviewed in Christine Bartholomew, The Reality of Class-Action Appeals, JOTWELL (Jan. 27, 2021)
Municipal Piggybacking in Qualified-Immunity Appeals, 126 Penn State Law Review (forthcoming 2021)
Assumed Facts and Blatant Contradictions in Qualified-Immunity Appeals, 55 Georgia Law Review 959 (2021)
Sanctioning Qualified-Immunity Appeals, 2021 University of Illinois Law Review Online 130
Finality, Appealability, and the Scope of Interlocutory Review, 93 Washington Law Review 1809 (2018)
Cumulative Finality, 52 Georgia Law Review 767 (2018)
Rules, Standards, and Experimentation in Appellate Jurisdiction, 74 Ohio State Law Journal 423 (2013)
* Awarded the 2015 Eisenberg Prize from the Academy of Appellate Lawyers