Professor Rob Salem Named Associate Dean for Diversity and Inclusion
by Diana Case | August 1, 2019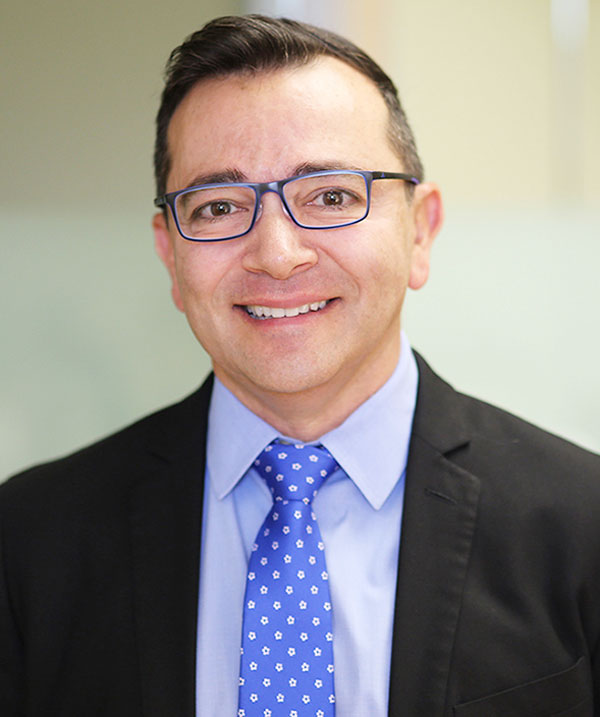 Robert Salem '90, clinical professor of law, was appointed as the associate dean for diversity and inclusion at The University of Toledo College of Law, following approval by the University's Board of Trustees. The two-year appointment is effective through the 2020-21 academic year. 
As the chief diversity officer at Toledo Law, Salem will cultivate and improve diversity and inclusion. His priorities will include maintaining and growing our Launch into Law pipeline program, addressing the experiences of underserved law students, promoting and enhancing diversity recruiting for faculty and staff, and monitoring and documenting the college's compliance with diversity and inclusion policies.
"I'm thrilled to take on this new role and to help create an even more dynamic and diverse culture at the College of Law," said Salem. "A quality legal education depends on faculty, staff, and students from different backgrounds and perspectives and who are fully engaged in the culture of the school. The College of Law is dedicated to this mission, and I'm proud to be a part of it." 
Salem joined the law faculty in 1994. He is also a Toledo Law alumnus. Salem teaches clinical courses that provide students with skills necessary to successfully practice law while advancing the law school's social justice mission. Under his supervision, law students represent disadvantaged clients throughout Ohio in a variety of legal matters, including family law, political asylum, probate, domestic violence, civil rights, consumer protection, housing and non-profit law.
Salem works with students on several policy and law-reform projects locally and statewide. The projects have addressed issues such as bullying prevention, prisoner re-entry, elder law, LGBTQ rights, delivery of criminal defense, and statutory amendments. He was awarded a Program for Academic Excellence grant from UToledo for his work involving school safety issues. He also received the Eastman & Smith Faculty Achievement Award, which recognizes excellence in teaching at the College of Law.