Faculty: Dr. Marc Seigar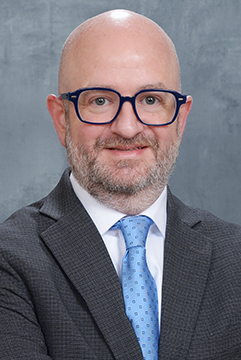 Dean, College of Natural Science and Mathematics, and Professor
Ph.D., Liverpool Astrophysics Research Institute, 1998
B.Sc., Imperial College London, U.K., 1993
419.530.7842
Research and Teaching Interests
Before joining The University of Toledo as Dean of NSM in 2021, he was a program director in the Division of Astronomical Sciences at NSF. He has also served as Associate Dean of the Swenson College of Science and Engineering and Head of the Department of Physics and Astronomy at the University of Minnesota Duluth. He is a major user of optical and infrared space- and ground-based facilities. His research is focused on the structure and dynamics of nearby galaxies, particularly disk galaxies.
areas of expertise
Galaxy structure and dynamics
Galaxy morphology
Spiral structure
Infrared instrumentation
View Dr. Seigar's NASA Astrophysics Data System (ADS) page for bibliography.