General Education
This webpage provides individuals with information regarding the assessment of the General Education curriculum. Students seeking guidance in selecting general education courses, or general education requirements should seek out their academic advisor for assistance.
The Faculty Senate, through the General Education Assessment Planning Committee, in collaboration with the Office of Assessment, Accreditation, and Program Review designed and implemented the current general education assessment reporting structure. The committee continues to provide leadership in the ongoing development of the process. Members of the committee include representatives from the Faculty Senate Executive Committee and Faculty Senate Core Curriculum Committee, and the University Assessment Director.
Currently, the assessment of general education includes feedback from courses identified in the Ohio Transfer Module, the Collegiate Learning Assessment, and an internal survey of senior-level undergraduate students.
to top
Assessment of the general education curriculum is organized into five student learning outcomes. Below are the outcome definitions. To see the definitions with their aligned courses for 2014-2015, click here.
Communication: UT students must demonstrate abilities to communicate meaningfully, persuasively, and creatively with different audiences through written, oral, numeric, graphic and visual modes.

Personal, Social, and Global Responsibility: UT students must demonstrate understanding of and critical engagement in ethical, cultural, and political discourse and capacity to work productively as a community member committed to the value of diversity, difference, and the imperatives of justice.
Critical Thinking and Integrative Learning: UT students must be able to integrate reasoning, questioning, and analysis across traditional boundaries of viewpoint, practice, and discipline.
Scientific and Quantitative Reasoning and Literacy: UT students must demonstrate the capacity to apply mathematical reasoning and scientific inquiry to diverse problems.
Information Literacy: UT students must demonstrate the ability to find, organize, critically assess, and effectively use information to engage in advanced work in a challenging field of study. Students should demonstrate responsible, legal, creative, and ethical use of information.
to top
to top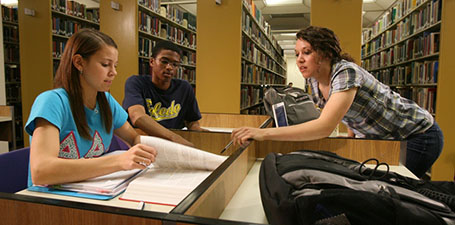 All departments responsible for teaching general education courses are required to submit an annual report highlighting the aligned course outcomes and assessment measures, a summary of changes or improvements to the course, and recommendations to the larger university community to improve student success. The annual report is due by June 15th.
Collegiate Learning Assessment Reports:
to top
Senior Survey:
The goal of this survey is to supplement the direct evidence of student learning in general education courses with indirect evidence of students' perceptions of their skills and abilities. In January 2015, one thousand, four hundred and ninety four senior level undergraduate students were invited to participate in our senior survey. Five hundred and twenty-nine students responded, resulting in a 35% overall response rate. Eighty-seven percent of respondents were full-time students, 28% reported transferring to UT from another institution, and 98% identified that they expected to graduate in May 2015.
The following table shows the percentage of students responding either "Some" or "Very Much" to the following question:   
How much has your experience at UT contributed to your knowledge, skills, and personal development in the following areas?

 

% responding "Some" or "Very Much"

Communication

78%

Scientific and Quantitative Reasoning

75%

Personal, Social, and Global Responsibility

81%

Information Literacy

87%

Critical Thinking and Integrative Learning

91%
to top
General Education Report:  
General Education Assessment Planning Committee:  Fall 2014 Report
to top
Other Resources regarding general education:
University Assessment Committee General Education
to top