Course Design, Consultations & References
Consultations
UToledo Online staff provides individual and small group consultation sessions to faculty and teaching assistants regarding instructional design, multimedia design, accessibility support, and educational technology. To contact the ID responsible for online courses in your department, please view "who is my instructional designer?"
Request a Consultation
Rachel Barnes
Michael Douglas
Robert Nix
Lei Song
Sylvia Suh
Mingli Xiao
Instructional designers hold office hours Monday through Thursday each semester. Faculty and teaching assistants for online and blended courses are welcome to stop by for an instructional design consultation or to schedule an appointment with them to discuss Quality Matters (QM) and best practices for online learning.
Instructional designers work collaboratively with faculty in the design and development of online and blended learning courses.  They also work with creative services staff and educational technologists in the development and delivery of courses to ensure best practices are seamlessly incorporated.
Instructional designers can meet with you to:
Craft a course development plan
Discuss learning objectives for online and blended learning courses
Recommend design choices - such as course structure, learning activities, assessment strategies, and orientation guidelines - which align with learning objectives
Recommend appropriate technologies that can enhance student learning
Provide guidance regarding copyright and accessibility issues
Discuss strategies for building and facilitating online community in your courses
Discuss strategies for promoting academic integrity online
Provide guidance regarding management of the online workload
Collaborate with multimedia designers in the creation of multimedia learning objects for optimal usability
Collaborate with educational technologists regarding the effective use of technology
Discuss course design evaluation results and Quality Matters standards for course revision
 
top of page
---
Rachel Barnes, M.Ed.    
Instructional Designer and Coordinator for Quality Assurance
419-530-2332
Rachel.Barnes@utoledo.edu 
RH 1805 A
Designer for:
Business and Innovation
Health Science and Human Services: School of Population Health
University College
Office Hours:
Tuesday: 10 AM – 12 PM
Wednesday: 1 PM – 3 PM
---
Michael Douglas, M.F.A.
Instructional Designer
419-530-4384
michael.douglas2@UToledo.Edu
RH 1805 C
Designer for: 
Arts and Letters: departments of art, communication, English language & literature, history, music, psychology, and theatre & film
Health and Human Services: School of Exercise and Rehabilitation Science
Natural Sciences and Mathematics: departments of biology, environmental sciences
Office Hours:
Tuesday: 10 AM – 12 PM
Thursday: 10 AM – 12 PM
---
Lei Song, Ph.D.
Assistive Technology Specialist and Instructional Designer
419-530-2149
Lei.Song2@utoledo.edu
RH 1805 E
Designer for: 
Arts and Letters: disability studies program, department of philosophy & religious studies
Health Science and Human Services: School of Social Justice
Honors College (The Jesup Scott)

Office Hours:
Tuesday: 1 PM – 3 PM
Friday: 10 AM - 12 PM
---
Sylvia Suh, Ph.D.
Instructional Designer
419-530-4016
Sylvia.Suh@utoledo.edu
RH 1805 F
Designer for: 
Arts and Letters: Africana studies program, departments of geography and planning, sociology & anthropology, and the women's and gender studies program
Engineering
Health and Human Services — School of Intervention and Wellness
Natural Sciences and Mathematics: departments of chemistry, mathematics, and physics & astronomy
Nursing
Pharmacy and Pharmaceutical Sciences
Office Hours:
Monday: 10 AM -12 PM
Wednesday:  1 PM – 3 PM
---
Mingli Xiao, Ph.D.
Assistant Director of Instructional Design and Development
419-530-4390   
Mingli.Xiao@utoledo.edu
RH 1805 B
Designer for:
Arts and Letters: American Language Institute, departments of economics, and world languages & cultures
Education (Judith Herb College of)
Law
Office Hours:
Monday: 10 AM – 12 PM
Tuesday: 1 PM – 3 PM
---
Course Design Model
Students will benefit from an online course that is well-designed. A well-designed course is characterized by the following features:
Clearly defined and measurable learning objectives written from the student perspective
An intuitive course structure that helps students get started and navigate the course efficiently
A variety of learning activities that engage students to achieve the stated learning objectives via three types of interaction: learner to learner, learner to instructor, and learner to content
Well-articulated rubrics to help students complete course assignments and activities
Student access to institutional support services essential to student success
A commitment to accessibility for all students
The ADDIE model is frequently used by instructional designers in the design and development of online courses. This model contains five steps that can guide faculty developers to create effective student-centered instructions.
Analysis
Design
Development
Implement
Evaluate
Analysis Phase
In the analysis phase, instructors should consider the elements of course design from a broader context, by first identifying the main goals, essential concepts, and critical skills students should acquire at the conclusion of the course. The first step is to begin with clearly defined and measurable course-level learning objectives that will align with program outcomes/goals.
It is also imperative to examine the learners, the learning environment, the content, pedagogy, and appropriate technology that will support the successful attainment of the learning objectives.
Consider these questions as you begin planning your course:
What are the course objectives?
What do you want the learners to be able to do through your instruction?
How will you measure or assess if the student has attained these learning objectives?
Who are the learners and what are their characteristics, attitudes, prior knowledge and skills?
What are the constraints on the teaching and learning environment?
What essential content and information is needed to facilitate learning?
What tasks are critical in order for the students to achieve the course objectives?
What is the sequencing of content and activities that will apply to this and other courses?
What technologies are available and appropriate to facilitate and support learning outcomes?
What are the pedagogical considerations?
What is the timeline for project completion?
Design Phase
After establishing clear course objectives, you can begin designing your course. Design involves several fundamental concepts:
Alignment planning is essential to guide your efforts to align course objectives, module/unit objectives and your materials, activities and assessments. This validates that you are teaching and assessing the same objectives.
Course management planning involves identifying and utilizing the resources available for improved management of the course. A management plan will include resources to support your teaching, decrease your workload, and prepare the learners and learning environment.
Module design considerations help the student easily navigate through course material, find support resources, and identify and utilize important extended learning resources.
Sequencing of instruction should be based specifically on the alignment of content, activities, and assessments, to each of the measurable learning objectives.
Development of appropriate instructional strategies, or events of instruction, should guide the student through meaningful activities needed to successfully attain the learner-centered objectives.
Course structure and layout standards will provide consistency and ease of navigation and accessibility for students.
top of page
Development Phase
Utilizing all of the information gathered from the analysis and design phases, the development phase will be an iterative process of writing, organizing and revising the course based on formative and summative assessment data. Throughout this phase the desired outcomes should guide decisions and answer the following questions:
Core content:

What is the important knowledge and essential skills students would need in order to successfully complete the activity?
How can I motivate the students to learn the content?
How will I deliver this core content? (Research finds using multiple approaches and resources to deliver content, clearly affects student attainment of core knowledge and skills)

Context:

In what setting will the student use the knowledge and skills?
How are these skills relevant and useful to a real-world setting?
Does the learning environment closely resemble the work environment in which the content and skills will be used?

Authentic activities

Are these activities based on a real-world problem or situation?
Are the activities motivating, collaborative, and draw from learners' own personal experiences?
Do the activities add value and build skills that will be utilized well beyond the learning environment?
Are these activities practical and allow students' to learn from their mistakes?

Technologies

Which technologies are available?
Which technologies will help students achieve course objectives?
Which technologies will enhance delivery of instruction and positively affect learning outcomes?
Implementation Phase
The implementation phase is where the "packaged" course, including all content, tools, activities, assessments, and resources are finally delivered to the learners via a specified delivery system.
Before releasing the course, put in place strategies that will orient the learners to the learning environment and give continued support including:
Providing students with information on how to begin the course while also addressing any important policies and procedures.
Creating and make available the course syllabus, schedule, and learner support resources.
Explain and orient students to any communication, collaboration, and assessment tools that will be utilized in the course.
Evaluation Phase
Evaluation is a continuous activity that should be applied throughout all other phases of the ADDIE process. The use of effective formative and summative evaluations will test the overall effectiveness of the course and help you gain insight into any issues or problems that may arise throughout the life of the course. More importantly, you can use this information to revise and improve future instruction.
The ongoing assessment activities that take place during the course are called formative evaluations. These evaluations allow instructors to measure teaching effectiveness and provide timely feedback about student performance and the attainment of specific learning objectives.
Summative evaluations, which happen at the end of a course, assess the overall effectiveness of instruction in relation to the attainment of course objectives. These types of assessments will help to improve overall alignment at the module, course and program level.
top of page
---
COURSE DESIGN REFERENCES
Accessibility
Copyright and Fair Use
TEACH Act
Blackboard Course Templates 
Critical Issues for Online Learning
Please note: in order to access the document using the link above, you may be prompted to log in to the Faculty Resource Center in Blackboard with your UTAD username and password.
top of page
---
Multimedia Consultation
UT Online's multimedia designer works in collaboration with faculty and instructional designers to provide effective, high-quality multimedia design services to support student learning and enhance course design, in both online and blended formats.
SERVICES
With his creative mind and solid multimedia skills, our multimedia designer can help bring courses to life through the following services:
GRAPHIC DESIGN
UT Online's multimedia designer provides professional 2D and 3D graphic design services for teaching and other scholarly or academic use. He can create posters, banners and icons, animations, and 3D models to enhance your online or blended courses and create an engaging learning environment for your students.
2D Graphics (Posters, Banners, Icons, etc.)
Two weeks from initial Consultation to completion
3D Graphics (Animation, Models, etc.)
Three weeks from initial consultation to completion.
AUDIO/VIDEO RECORDING & EDITING
UT Online's multimedia designer, in partnership with the Center for Creative Instruction (CCI), uses a professional green screen facility and sound booth for high-end audio/video production. He can also meet you with you in your office, in a classroom or lab, or other dynamic locations to film and produce quality videos.
Whether you record a video lecture or create your own footage, UT Online's multimedia designer can enhance your video by adding transitions, music, and special effects, by trimming and re-sequencing clips, and by adding graphics, photos, and animations that help to illustrate complex subjects.
Video and/or Audio Recording, Music, Foley Sounds, Voice Over, Green Screen Design
Between two to three weeks from initial consultation to completion
AUDIO/VIDEO CONVERSION & DIGITIZATION
Our multimedia designer can convert your VHS videos to DVDs or other digital formats and publish them to UT Online's secure streaming media server. He can also convert audio and video content to appropriate formats for use on the web, and for easy access for the learners.
Digitize DVD or VHS: Prior to dropping off media, please label each item and secure in a protective case or sleeve.
Two weeks from completing the form and dropping off the media to completion
 ROBERT NIX

 

Multimedia Designer


Rocket Hall


419.530.4378


robert.nix@utoledo.edu

A Toledo native, Robert "Rhino" Nix spent most of his childhood wanting to follow in the footsteps of his grandfather and mother by pursuing a career in law enforcement. Upon entering college, he was bitten by the art bug, and soon developed a passion for writing, drawing, and painting. Upon graduating from The University of Toledo with a B.A., Robert went on to get his Masters of Fine Arts in Animation and Visual Effects at Academy of Art University in San Francisco.

Robert has worked assistant instructional designer and multimedia developer at UT Online for over 14 years. In his free time, he manages Black Wolf 3D Entertainment, a private start-up, as a way to keep his skills fresh and up-to-date.

Favorite Quote: "A man's worth is no greater than his ambitions." - Marcus Aurelius

 
 
 
---
Technology Consultations
Whether you are teaching fully online, blended/hybrid, or a web-assisted face-to-face course, UToledo Online provides workshops, group presentations, and one-on-one training sessions to faculty and teaching assistants for the following educational technologies — 
Your place or ours?
Available for group and one-on-one training by appointment Monday through Friday 8:30-5:00 p.m.
Tony Walters
Shagufta Sami
Melissa Gleckler 
Please email utlv@utoledo.edu
or call 419.530.8835 or 866.886.5336.
Workshops
UToledo Online hosts free workshops throughout the semester. Please select the link button for more information about our professional development opportunities
Faculty, please contact our educational technologists via utlv@utoledo.edu or 419.530-8835.
---
Awards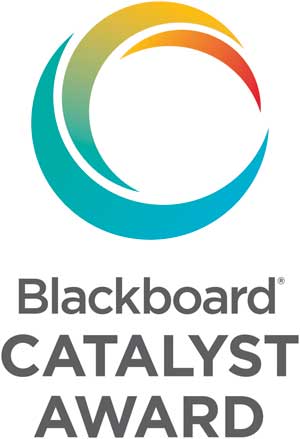 "The Blackboard Exemplary Course Program (ECP) began in 2000 with the goal of identifying and disseminating best practices for designing high quality courses. The core of the program is the ECP Rubric, which defines key characteristics of high quality courses within the framework of Course Design, Interaction and Collaboration, Assessment, and Learner Support." excerpt Bb site
Exemplary Course Award — This award recognizes faculty and course designers who develop exciting and innovative courses that represent the very best in technology and learning.
* Fundamentals of Digital Media was also one of ten exemplary course winners selected as a Directors' Choice for Courses With Distinction
---
Inclusive Education Award — This award honors those institutions whose methods have ensured their pedagogy, content, technology, and educational services are fully inclusive and supportive of all learners with disabilities.
Inclusive Education Award
---
To learn more about the Blackboard Exemplary Course Program, please visit the Blackboard Catalyst Awards page. If you are interested in submitting your online or blended course to this program, please contact our instructional designers.
---
Memberships
UToledo Online has joined several organizations as institutional members. We actively participate in activities organized by the following organizations:
University faculty and staff can join these organizations and link their accounts to The University of Toledo for resources only available to members.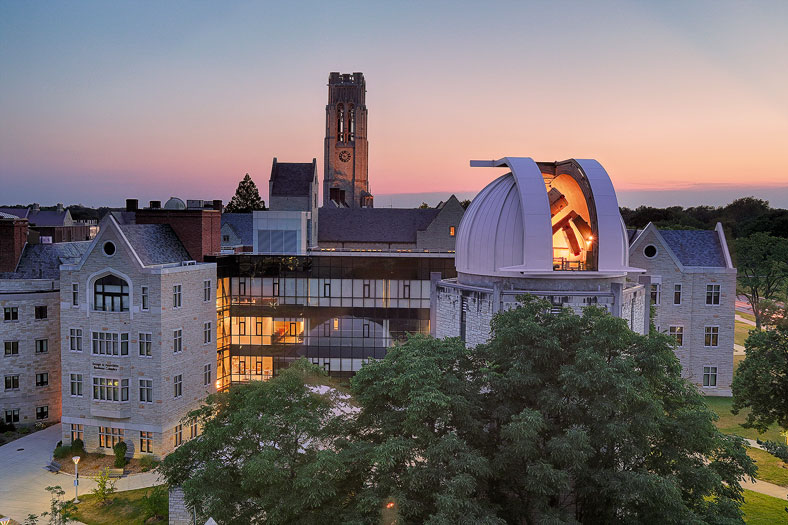 ---
Faculty Development Workshops
Our workshop information link has changed, for details about faculty development workshops and online learning opportunities please select the link button below