Recreation Therapy Club
An academic/professional club offering students a chance to learn about the profession of Recreation Therapy
The purpose of this organization is to provide educational experiences to students majoring in Recreation Therapy and others who may be interested in learning more about the profession. Club activities engage students through volunteer and networking opportunities as well as philanthropic events that support related organizations. This is a student-led group that is very engaged on campus and in the community to further the mission of helping individuals with disabilities.
More information available at ORGSYNC or find us on Facebook.
STUDENT OFFICERS
Madelyn Duhamel - President
Lily Hargrave-Thomas - Vice President
Mary Clausssen - Treasurer 
Anna Dixon - Secretary
TBD - Public Relations Chairs
TBD - Community Outreach Chair
TBD - Community Outreach Assistants
Current Activities
Fundraising for different campus events and organizations including Rocketon.
Fundraising for the Recreational Therapy Club Scholarship fund with pancake breakfasts on UToledo campus.
Sponsoring and planning the Annual Professional Recreational Therapy Conference.
Volunteering at Local Assisted Living Facilities with the Geriatric population.
Volunteering at Local Assisted Living Facilities with individuals with Intellectual/Developmental Disabilities.
Club Events
Socially distant Autumn themed window decorating at the Laurels of Toledo - 9/25/20
Socially distant Thanksgiving themed window decorating at Sunshine Communities - 11/06/20
Executive Board Elections for Spring 2021 - TBD
Join the UToledo Recreation Therapy Club to have fun, meet new friends and learn more about how you can help others with disabilities. 

Toledo crash wheelchair football vs. university of toledo football players
This yearly event is sponsored by the Recreation Therapy Club.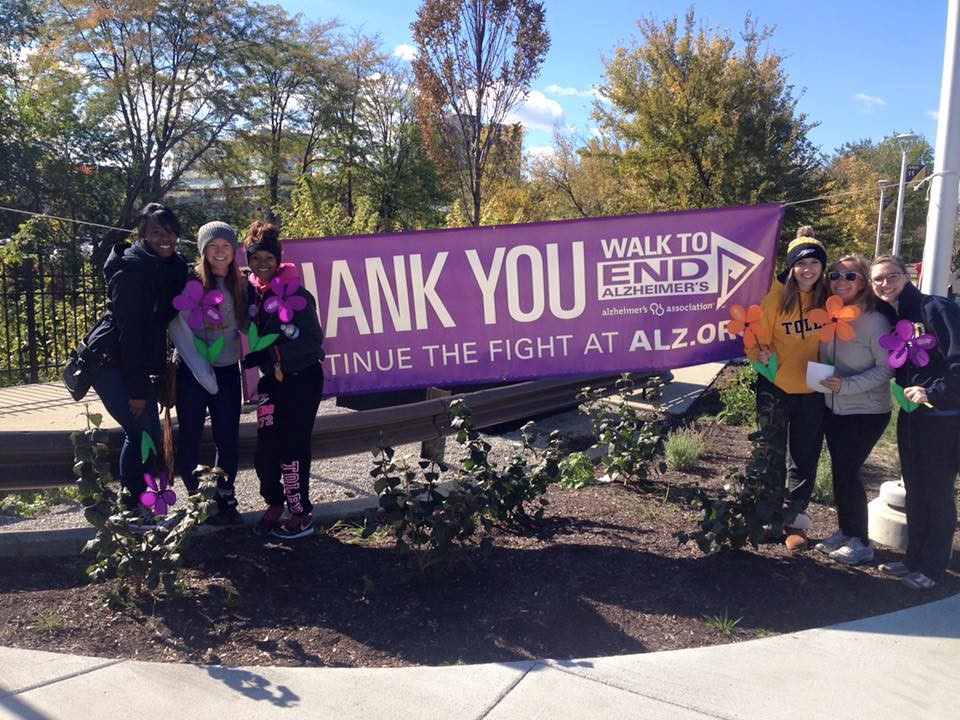 Alzheimer fundraiser walk
Recreation Therapy Club students participate in many fundraising events including the Alzheimer Walk.