Heidi M. Appel, Dean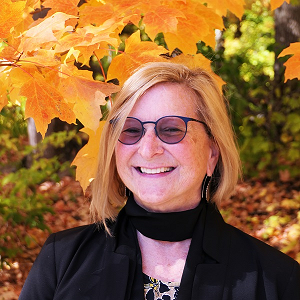 Welcome to our Web site! Here's a little about me.
I joined The University of Toledo in August 2016 as Dean of the Honors College and
Professor in the Department of Environmental Sciences
. At the University of Missouri from 2007-2016, I was the Senior Associate Director of the University of Missouri Honors College from 2012-2016. I held research and teaching positions at The Pennsylvania State University from 1990 – 2007, including at the Schreyer Honors College.
I have a lifelong love of the arts and humanities and a passion for thinking across disciplines – one of the hallmarks of Honors education. I use my Ph.D. in Biology from the University of Michigan in research on the chemical ecology of plants. My husband, two grown daughters and I share an appreciation for natural history, especially of jungles. I love to share this with Honors students too through week-long study abroad trips to the Galápagos Islands and mainland Ecuador.
Heidi M. Appel
Dean, Jesup Scott Honors College
MacKinnon Hall, Room 2000C
419.530.6033
Heidi.Appel@utoledo.edu