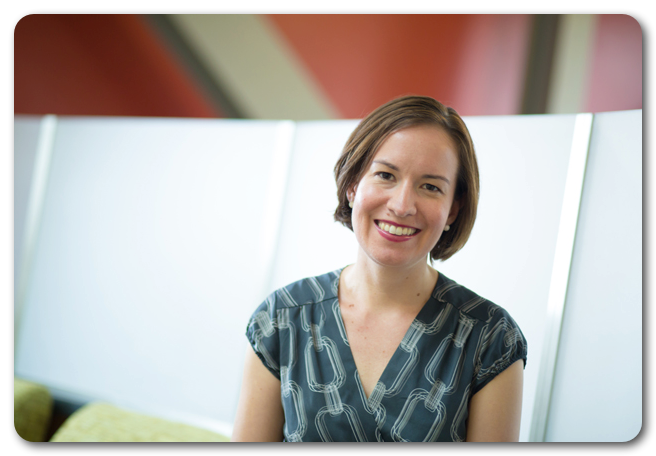 Kara Bruce
Professor of Law
Office: LC 2006C
Campus Phone: 419.530.2763
Fax Number: 419.530.4447
E-Mail: Kara.Bruce@utoledo.edu
Secretary: Sandra Garcia; 419.530.2878
Professor Kara J. Bruce joined the College of Law in 2010.  She teaches Creditor/Debtor Law, Business Bankruptcy, Secured Transactions, and Commercial Paper (Payment Systems). Her research focuses on bankruptcy law and procedure.  In the fall of 2013, Professor Bruce served as the Robert M. Zinman Scholar in Residence at the American Bankruptcy Institute in Arlington, Virginia. She is a contributing editor to the Bankruptcy Law Letter.
Before joining the faculty, Professor Bruce worked as an attorney in the Bankruptcy and Restructuring Group of Locke Lord Bissell & Liddell LLP in Chicago, Illinois, where she represented clients in business reorganization and commercial litigation matters.
Professor Bruce is a graduate of the University of North Carolina at Chapel Hill (BA) and Tulane Law School (JD). Professor Bruce has been active in a number of professional and civic organizations including the American Bankruptcy Institute, the Turnaround Management Association, the Chicago Community Trust, and the Heartland Alliance's National Immigrant Justice Center. She is a Court Appointed Special Advocate for Lucas County.
Select Publications
Closing Consumer Bankruptcy's Enforcement Gap, Baylor Law Review (Forthcoming 2017).
Non-Debtor Substantive Consolidation—A Remedy Built on Rock or Sand?, 37 No. 3 Bankruptcy Law Letter (2017).
Debt Buyers Beware: FDCPA Liability for Time-Barred Debts in the Eleventh Circuit and Beyond, 36 No. 6 Bankruptcy Law Letter 1 (2016).
Vindicating Bankruptcy Rights, 75 Maryland Law Review 443 (2016).
The Debtor Class, 88 Tulane Law Review 21 (2013).
Rehabilitating Bankruptcy Reform, 13 Nevada Law Journal 101 (2012).
Best of ABI 2013: The Year in Business Bankruptcy (2013).
The Creditor That is Always There - The Insurance Company, 17 Norton Journal of Bankruptcy Law and Practice (2008).