Matthew Janack Receives Carr Writing Award
June 17, 2019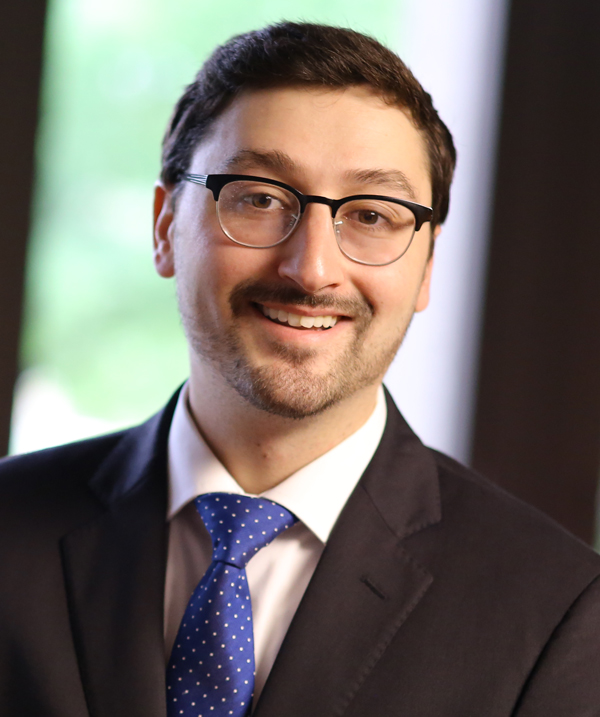 Recent graduate, Matthew Janack '19, received the Judge James G. Carr Writing Award. The Carr Writing Award recognizes excellence in faculty-supervised research papers written by upper-level law students.
In 2012, Dr. Eileen Carr and family established the award to honor her husband, James Carr, professor of law emeritus at the College of Law and senior U.S. district judge for the Northern District of Ohio. The award recognizes the student whose piece of legal research and writing, for either a course paper or publication, is deemed to have those qualities of content and style exemplifying the best of legal prose.
Each year, Toledo Law professors nominate students for the award. Selection criteria include the importance of the research topic, the significance of the discussion, and the quality of the research. Judge Carr selects the winning entry.
Janack authored the research paper entitled "Plea Bargaining in the Shadow of Trial: Arguments for and Against Plea Bargaining." The paper is an exploration of arguments in favor of, and against, various aspects of the plea bargaining process. His work was supervised by Professor Gregory Gilchrist, who nominated Janack for the award.
"Matt is an elegant writer, but style alone did not win this award," said Professor Gilchrist. "Matt came to me well before the semester began intent on exploring the complexities of plea bargaining. Justice Scalia once described plea bargaining as 'a necessary evil' on the same day that Justice Kennedy wrote that it 'is not some adjunct to the criminal justice system; it is the criminal justice system.' Matt earned the Carr Writing Award by taking on a complicated topic, conducting thorough research, and engaging seriously with issues that have troubled scholars, judges, and lawyers for decades."
Janack earned his bachelor's degree in political science from The University of Akron and graduated from Toledo Law on May 5, 2019. He plans to spend the summer in Cleveland to study for the bar and focus on career development in areas of interest, which include e-discovery, criminal procedure, and health law.