Jason F. Huntley, Ph.D.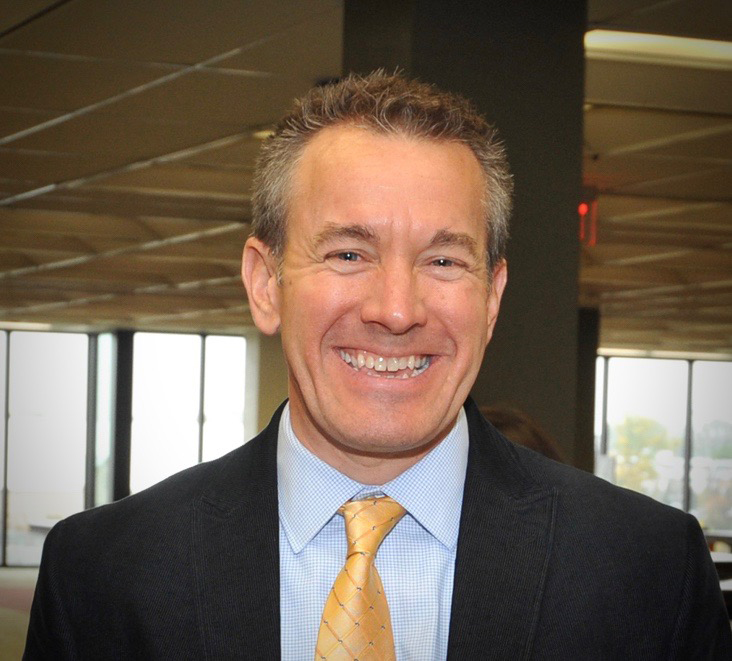 Associate Professor
Director, BSL3 Laboratory
Francisella tularensis pathogenesis
Office: HEB 200D
Telephone: 419-383-5456
Fax:  419-383-3002
E-mail Address: Jason.Huntley@utoledo.edu
Media Releases:
Videos:
Articles:
Dr. Huntley's laboratory studies the intracellular pathogen Francisella tularensis.  Projects in the lab are focused on identifying bacterial virulence factors, examining how the bacteria bind to and invade host cells, analyzing changes in expression profiles inside host cells, and surveying the host immune responses to infection.
Francisella tularensis, the etiological agent of tularemia, is a Gram-negative intracellular bacterium that causes rapid, fatal disease in a number of mammalian species, including humans.  F. tularensis is well-recognized as one of the most dangerous bacterial pathogens known because of its low infectious dose (< 10 organisms), ease of aerosolization, multiple routes of infection, and ability to induce severe disease and death.  For these reasons, F. tularensis has been has been designated as a Tier 1 select agent, indicating its potential use as a bioweapon.  One working hypothesis of the lab is that F. tularensis outer membrane proteins (OMPs), because of their surface localization, are likely involved in infection and disease.  The second working hypothesis is that F. tularensis OMPs, because of their surface localization, are ideal vaccine candidates. Research projects in the Huntley laboratory are focused on: (1) Identifying F. tularensis OMPs up-regulated during mammalian infection;  (2) Assessing OMP-deficient F. tularensis mutants during in vitro and in vivo infections to confirm the role of individual OMPs as virulence factors;  (3) Characterizing the function of individual OMPs;  (4) Developing and testing new vaccine formulations that prevent tularemia;  (5) Defining immune responses that protect against F. tularensis infection.  These projects are designed to answer fundamental questions about F. tularensis virulence and have practical applications for the development of safe, efficacious vaccines to prevent F. tularensis infection and disease.
The Huntley laboratory recently initiated a new research project to develop methods to inactivate and degrade the microcystin toxin (MC-LR) from Lake Erie water. Given the August 2014 City of Toledo water crisis and continued Lake Erie harmful algal blooms, safe and effective methods are needed to remove MC-LR from drinking water to avoid future "do not drink" orders. This project is based on preliminary data from other labs around the world indicating that naturally-occurring microcystin-degrading bacteria exist in fresh water lake and could be used to degrade MC-LR from drinking water. The aims of this proposal are to: (1) Isolate MC-LR-degrading bacteria from Lake Erie water samples and select the most efficient MC-LR-degrading bacterial strains;  (2)  Test conditions that promote MC-LR-degrading bacteria to form biofilms on filters currently used in municipal water treatment facilities;  (3) Optimize conditions that enhance MC-LR degradation and maintain healthy biofilms on filters;  (4) Perform mock water purification experiments and assess the capabilities of biofilters to quickly and effectively degrade MC-LR;  (5) Develop feasibility plans for biofilter enhancements and scale-up. 
Dr. Huntley received his M.S. in Veterinary Microbiology in 1999 from Iowa State University under the mentorship of Drs. Kenneth B. Platt (Iowa State University) and Steve R. Bolin (National Animal Disease Center, ARS, USDA).  Dr. Huntley received his Ph.D. in Veterinary Pathology in 2004 from Iowa State University under the mentorship of Drs. Mark R. Ackermann (Iowa State University) and Judith R. Stabel (National Animal Disease Center, ARS, USDA).  Dr. Huntley completed post-doctoral training at The University of Texas Southwestern Medical Center in Dallas in 2010 in the laboratory of Michael V. Norgard.  Dr. Huntley joined the Department of Medical Microbiology and Immunology at the University of Toledo in July 2010.

Current Grant Funding:
Ohio Sea Grant - Ohio Department of Higher Education, R/HHT-5-BOR
Development of Microcystin-Detoxifying Water Biofilters
4/1/2015 – 6/30/2017
Ohio Sea Grant - Ohio Department of Higher Education, R/PPH-4-ODHE
Discovery of Enzymes and Pathways Responsible for Microcystin Degradation
3/1/2016 – 2/28/2018
NIH-NIAID R01  AI093351               
Preclinical Development of a Tularemia Vaccine
3/01/2011 – 2/29/2017
Representative Publications:
Zellner B, Huntley JF.  2019. Ticks and Tularemia: Do We Know What We Don't Know?  Front Cell Infect Microbiol.; 9:146. doi: 10.3389/fcimb.2019.00146.  PMID: 31139576.
Wu X, Ren G, Gunning WT 3rd, Weaver DA, Kalinoski AL, Khuder SA, Huntley JF.  2016. FmvB: A Francisella tularensis Magnesium-Responsive Outer Membrane Protein that Plays a Role in Virulence.  PloS One; 11(8):e0160977.  PMID: 27513341.
 
Rowe HM, Huntley JF.  2015.  From the Outside-In: The Francisella tularensis Envelope and Virulence.  Front Cell Infect Microbiol.; 5:94.  PMID: 26779445.
Wu X, Ren G, Huntley JF.  2015.  Generating Isogenic Deletions (Knockouts) in Francisella tularensis, a Highly-infectious and Fastidious Gram-negative Bacterium.  Bio. Protoc.,  5(12): e1500.  PMID: 26137499
LoVullo ED, Wright LF, Isabella V, Huntley JF, and Pavelka MS Jr.  2015.  Revisiting the Gram-Negative Lipoprotein Paradigm.  J. Bacteriol.  197(10): 1705-1715.  PMID: 25755189
Curtis MM, Russell R, Moreira CG, Adebesin AM, Wang C, Williams NS, Taussig R, Stewart D, Zimmern P, Lu B, Prasad RN, Zhu C, Rasko DA, Huntley JF, Falck JR, Sperandio V.  (2014).  QseC Inhibitors as an Antivirulence Approach for Gram-Negative Pathogens. MBio. 5(6). pii: e02165-14.

Ren G, Champion MM, Huntley JF.  (2014). Identification of disulfide bond isomerase substrates reveals bacterial virulence factors. Mol Microbiol. 94(4):926-44.

Mahawar M, Atianand MK, Dotson RJ, Mora V, Rabadi SM, Metzger DW, Huntley JF, Harton JA, Malik M, Bakshi CS.  (2012). Identification of a novel Francisella tularensis factor required for intramacrophage survival and subversion of innate immune response. J Biol Chem. 287(30):25216-29.
Huntley JF, Robertson GT, and Norgard MV.  (2010).  Method for the isolation of Francisella tularensis outer membranes.  J Vis Exp. 2010 Jun 29;(40). pii: 2044. doi: 10.3791/2044. 
Return to Medical Microbiology & Immunology