Camilla Ferreira Wenceslau, PhD
Assistant Professor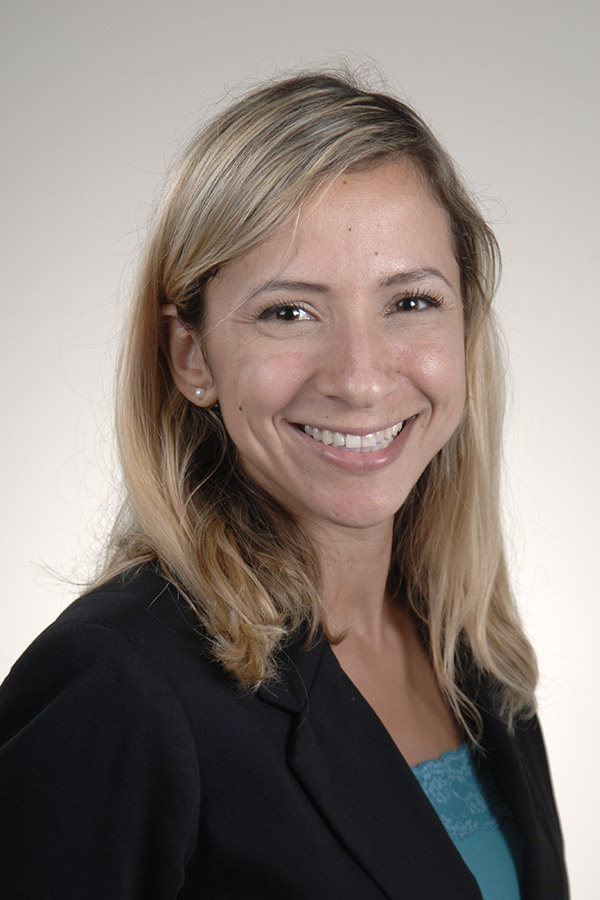 Phone: 419.383.5307
Fax: 419.383.2871
Email: camilla.wenceslau@utoledo.edu 
COMPLETE LIST OF PUBLICATIONSListen to Dr. Wencelau's podcast with AJP-Heart and Circulatory physiology


Visit the Wenceslau lab page
Research Interests
The overarching goal of my laboratory is to understand vascular physiology in cardiovascular and renal diseases. Specifically, we study the mechanisms associated with vascular dysfunction during hypertension, inflammation, trauma (e.g., sepsis and SIRS), diabetes and chronic kidney diseases. The laboratory employs a wide range of cutting-edge techniques and multidisciplinary in vivo and in vitro experimental approaches including clinically relevant diseased mouse models, radiotelemetry, vascular isobaric and isometric force measurement, and biochemical and molecular biology methods.
 Awards & Honors:
Recipient of the NIH/NIGMS K99/R00 Pathway to Independence Award
International Society of Hypertension, Spotlight of the month (http://ish-world.com/new-investigators-spotlight/i/April-2017-spotlight-of-the-month/)
Research Recognition Award - American Physiological Society (APS)  Respiratory Section
Research Recognition Award - APS- Cardiovascular Section
Member of the American Heart Association (AHA); APS, American Society for Pharmacology and Experimental Therapeutic (ASPET)
Editor Board Member - Pharmacological Research
Reviewer of several Physiological and Pharmacological journals.
Patents:
U.S. Provisional Application No. 62/790, 185 – Inventor/PI: Camilla Ferreira Wenceslau (inventor 85%). Title: "Methods and Compositions of Treating Sepsis and Systemic Inflammatory Response Syndrome (SIRS)"
 Podcasts:
 Editorial Boards: 
2019 - Present American Journal of Physiology – Heart and Circulatory Physiology