Rocket Pharmacy Alumni Mentoring Program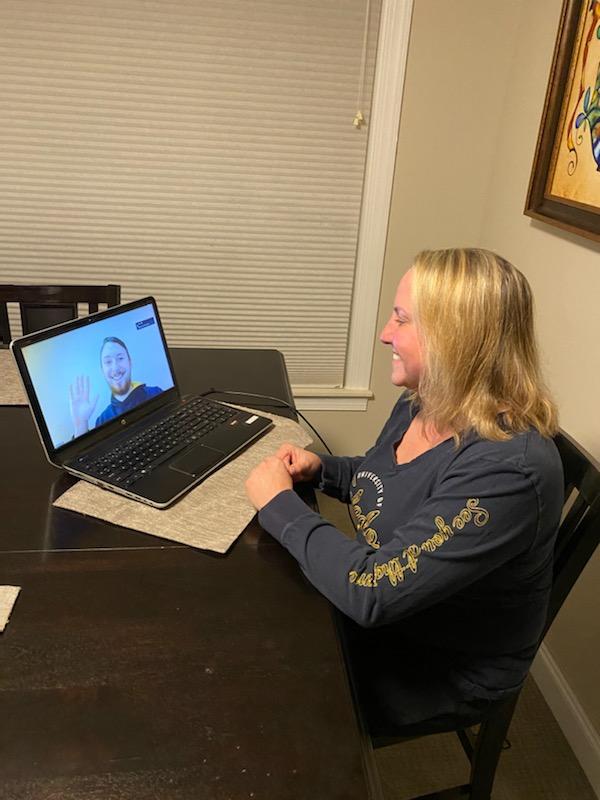 We are so proud of our College of Pharmacy and Pharmaceutical Sciences alumni, and because you bring so much value to your community, we would like it if you would consider signing up to be a Rocket Pharmacy Alumni Mentor!
The UToledo College of Pharmacy and Pharmaceutical Sciences is collaborating with its Alumni Affiliate to create a mentoring program for our Doctor of Pharmacy (Pharm.D.) students. This program will provide each Pharm.D. student with an alumni mentor at the time the student is accepted to the professional program. (A similar program for B.S.P.S. track students is in the planning stages.)
Pharm.D. or Bachelor of Science graduates of UToledo are encouraged to get involved. A potential mentor should be someone who feels that they can support a student with occasional encouragement, advice or assistance in developing a professional network. These interactions can be easily initiated/maintained virtually and each relationship will develop differently. It is our hope that a mentor would continue to be available to their student mentee throughout the student's time at UToledo.
There is no financial cost to participate. The time and care you invest in our students is the most valuable commodity we could ask you to give. This program will be transformative for our students, for our alumni mentors, and for our college, and we hope you will join in this effort. Please fill out the form below to join! Once you complete the form you will receive confirmation and next-steps from the college.
For additional questions, please contact Sue Lee at 419-383-1931 or suzanne.lee@utoledo.edu. Thank you!