PEOPLE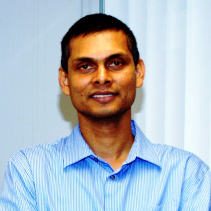 Principal Investigator: Ajith Karunarathne
Doctor of Philosophy: Michigan State University
Post-Doctoral Research: Washington University School of Medicine
Bachelors of Science: University of Sri Jayewardenepura
Email: ajtih.karunarathne@utoledo.edu
Phone: 419-530-7880 
Lab Phone: 419-53-780
Current Group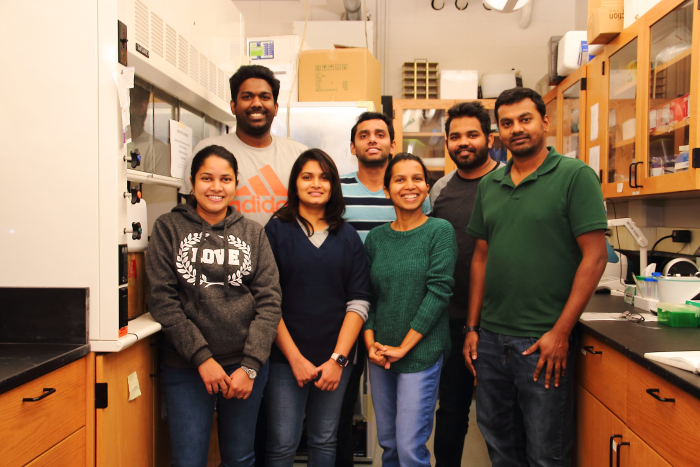 Graduate Students:
Kasun Ratnayake: Fifth-Year Ph.D. student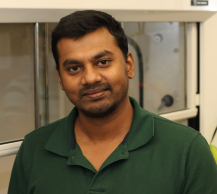 LinkedIn profile : https://www.linkedin.com/in/kasun-ratnayake-a93ab1a9/
Dinesh Kankanamge: Forth-Year Ph.D. student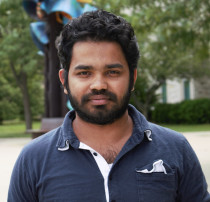 Mithila Tennakoon: Third-year Ph.D. student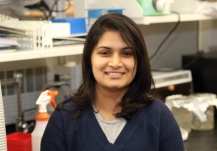 I am a third-year graduate student from Sri Lanka and I joined the group in May 2017. I completed my Bachelor of Science (Honors) degree specialized in Molecular Biology and Biotechnology from the University of Peradeniya, Sri Lanka. Before joining the group I worked as a teaching and research assistant at the Department of Molecular Biology and Biotechnology of Faculty of Science, University of Peradeniya.
Harshana Lakmal: Second-Year-Ph.D. student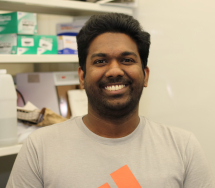 Dhanushan Wijayaratna: Second-Year Ph.D. student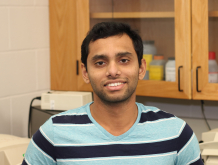 Koshala Olupothage: First-Year Ph.D. student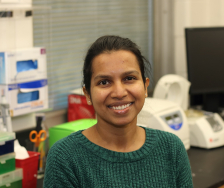 I'm a first-year graduate student. I received my bachelor's degree in Zoology with minors in Chemistry and Biochemistry from the University of Kelaniya, Sri Lanka. I have gained my MSc in Molecular Life Sciences from the Institute of Biochemistry, Molecular Biology and Biotechnology, Sri Lanka. Apart from science, I enjoy being outdoors and photography.


Sithurandi Ubeysinghe: First-Year Ph.D. student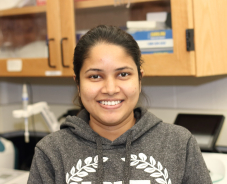 Undergraduate Students:
Elise Harmon
Zehra Fasih
Sarah Kate Becker
Former Lab Members:
Kanishka Senarath, PhD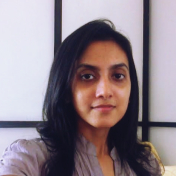 Kanishka has graduated with her special Bachelor of Science degree in molecular biology and biochemistry from the University of Colombo in Sri Lanka. She conducted research in signal transduction using pharmacological and optogenetic tools. Kanishka graduated with her Ph.D. in spring 2019. Email: kanishka.senarath@rockets.utoledo.edu
Praneeth Siripurapu, M.S.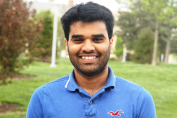 Praneeth completed his Bachelor of Science degree in Chemistry from the Usmania University in India. He conducted research on immune cell migration mechanisms. Praneeth graduated with his M.S. in Spring 2018. Email: Praneeth.Siripurapu@rockets.utoledo.edu
Visiting Research Scholars:
Undergraduate Students:
Sabrina Cereceres
Jonathan Genson
Jerred Pletcher
Taylor Reardon
Crissy Dansak
Nicole Weis
Steven Walton
High School Students:
Kayla Kucway
Kaushy Gera
Scott Ross
George Kim
Claire Gray