Technology Tools
Teaching and learning with technology can be both challenging and engaging for instructors and students.
While technology makes it easier for instructors to create content materials with unique learning opportunities, provide prompt feedback and improve student engagement, it also poses challenges. In order to help integrate technology effectively, the University Teaching Center provides assistance with technology-supported teaching.
It is our desire to take the difficulty out of using technology so that faculty can focus on teaching.
The following are platforms for which we provide assistance for use in the classroom.
---
The goal of Classroom Support Services is to provide prompt, quality technical support, consultation and training for the classroom arena on both the Main and Health Science Campuses.

Contact them for an orientation to the media in your assigned classroom or with your needs or questions regarding classroom media. They will assist faculty promptly, or make every effort to connect you with the appropriate person or department.
Contact:
Michael E. Haar, Assistant Director of Classroom Support Services
Carlson Library CL-0500A
Phone: 419-530-2656 (Monitored 24/7)
michael.haar@utoledo.edu
---
Faculty iPad Loans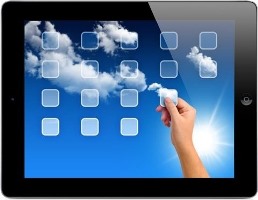 The UTC is now able to offer iPads for short-term loan to UT faculty. We hope that borrowers will explore the features and preloaded apps that will help them promote active learning in the classroom.
Please complete this formif you would like to make an iPad request.


---
Echo 360

The UT Online Echo 360 site will provide faculty with links to written or video instructions. They will also note which classrooms have this capability.

Echo360-enabled classrooms can automatically record lectures and make them available for viewing at any time. The system synchronizes video and audio of the instructor with any content that can be displayed from the computer. The software can also be used from any campus or personal computer to record learning modules, screencasts, or tutorials. Echo360 is useful for student review, distance learning courses, web-based tutorials, and much more.
Click here for more information and instructions on Echo360
---
Green Screen Studio

There are many advantages to working with a green screen because with a virtual set, anything is possible. The University Teaching Center provides services that will help faculty with making videos utilizing our Green Screen Studio and its equipment.
With the Green Screen Studio, faculty can create short videos that can be incorporated into the classroom. The Green Screen room is located in University Hall 4290 and is available to all UT faculty.  
Green Screen Studio amenities:
Full array of lighting equipment

DSLR cameras

Lapel microphone

Teleprompter

Flat screen monitor

Pen tablet annotation also available
For more information or to reserve the Green Screen Studio, please contact UT Online - utdl@utoledo.edu.
---
Turning Technologies - TurningPoint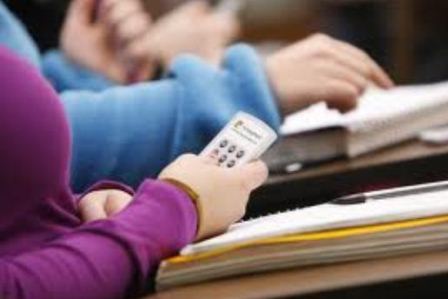 The TurningPoint (Clickers) is a classroom response system to increase class interactivity and improve student engagement. As an additional benefit, the system enables both students and instructors to get real-time feedback on class effectiveness.
The system comprises a receiver and handheld input devices (clickers). Receivers are installed in all of UT's classrooms. TurningPoint clickers are fully ADA-compliant.
Here are some materials to help faculty acclimate with the updates/changes with TurningPoint 8:
TurningPoint 8 Information
TurningPoint Software Comparison Chart
User Guides
Video Tutorials
Instructor-Led Training Webinars
Additional Resources - PC
Additional Resources - Mac
Clicker Registration Tips
Student Registration FAQ
For more information on TurningPoint CLICK HERE
---
Kramer VIA Connect
Kramer's VIA Connect PRO is a wireless collaboration and presentation solution that makes sharing and presenting in meetings easier. With any laptop or mobile device, users can view, edit and comment on documents in real time, share files and chat with individuals or multiple participants simultaneously. The solution can show up to four screens on the main display. From any laptop or mobile device, students, teachers or any in−room meeting participant can view the main display, edit documents together in real time, share any size file, turn the main display into a digital whiteboard, and more. The solution features iOS mirroring for MacBook, iPad, iPhone, Windows phone and Android mirroring (Lollipop OS 5.0 or newer).
User Guides: Click here
---
LectureTools Student Response 

LectureTools Student Response system is powerful, web-based alternative to traditional clickers. Make your presentations more interactive with a system that:
Create interactive slides to deliberately engage students using tablets, laptops, and cellphones

Offers more question types, such as free response and image quiz
Allows instructors to preview or display activity results in real-time
---
iBooks
iBooks Author brings visual richness to e-books that you read on an iPad. iBooks Author supports a wide range of dynamic content that can make an e-book feel as much like an app as a book. This rich approach has amazing potential for book authors to explore in ways that the standard e-book simply doesn't. iBooks Author makes it simple to add text, graphics, movies, and more.
To learn more email the University Teaching Center at universityteachingcenter@utoledo.edu
---
iTunes U
iTunes U is a dedicated section of Apple's iTunes Music Store that features educational audio and video files from universities, museums and public media organizations for free download to PCs and mobile devices. iTunes U allows a visitor to search, download and play educational content in the same way that they can manipulate songs, podcasts, television shows and movies.
To learn more email the University Teaching Center at universityteachingcenter@utoledo.edu
---
Blackboard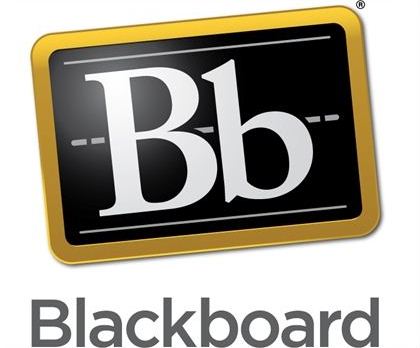 Blackboard is UT's online course management system and functions as a virtual classroom.
Please contact UT Online if you have questions or would like to schedule a special training session.