Simultaneous Membership Program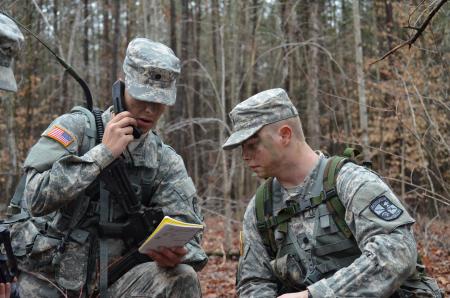 MAKE NO MISTAKE
We don't accept mediocrity, period.  Be prepared to take your existing "academic and leadership potential" to a whole, new level.   Officers are leaders, planners and decision-makers.  Becoming a U.S. Army Officer is a challenging journey that requires dedication, commitment and a willingness to learn and improve mentally, physically and emotionally.   The requirements of being an Army Cadet in college are well above and beyond what typical college students experience, but the rewards are great and the profession highly respected and honored.   Upon receiving your chosen degree and completion of all pre-commissioning requirements, you earn the rank of Second Lieutenant and the distinction of being a Leader, prepared to lead America's sons and daughters.  This is why "Corporate America" proactively seeks commissioned officers, because they know and understand the exceptional abilities and performance that officers possess and bring to any organization.
The University of Toledo Army ROTC SMP program enables fully qualified students to contract and work towards a Commission as a U.S. Army Second Lieutenant.  Eligible students must:
1.  Possess a minimum of 30 college credit hours toward their degree and have completed either A, B or C below:
          A.  MLS 1010 and MLS 1020
          B.  Basic Combat Training
          C.  Leaders Training Course (LTC) 
2.  Possess a 3.0 cumulative GPA (2.5 minimum).
3.  Have an academic plan approved by their certified UT Adviser, completed CC Form 104-R (Planned Academic Worksheet) reviewed and approved by the UT ROTC Enrollment Officer.
4.  Be medically qualified by the Department of Defense Medical Examination Review Board (DODMERB).
5.  Pass the Army Physical Fitness Test (APFT) with a score of 240 or higher.
6.  Be of good moral character.
7.  Demonstrate leadership potential and desire by ACTIVELY participating in ALL physical and leadership training.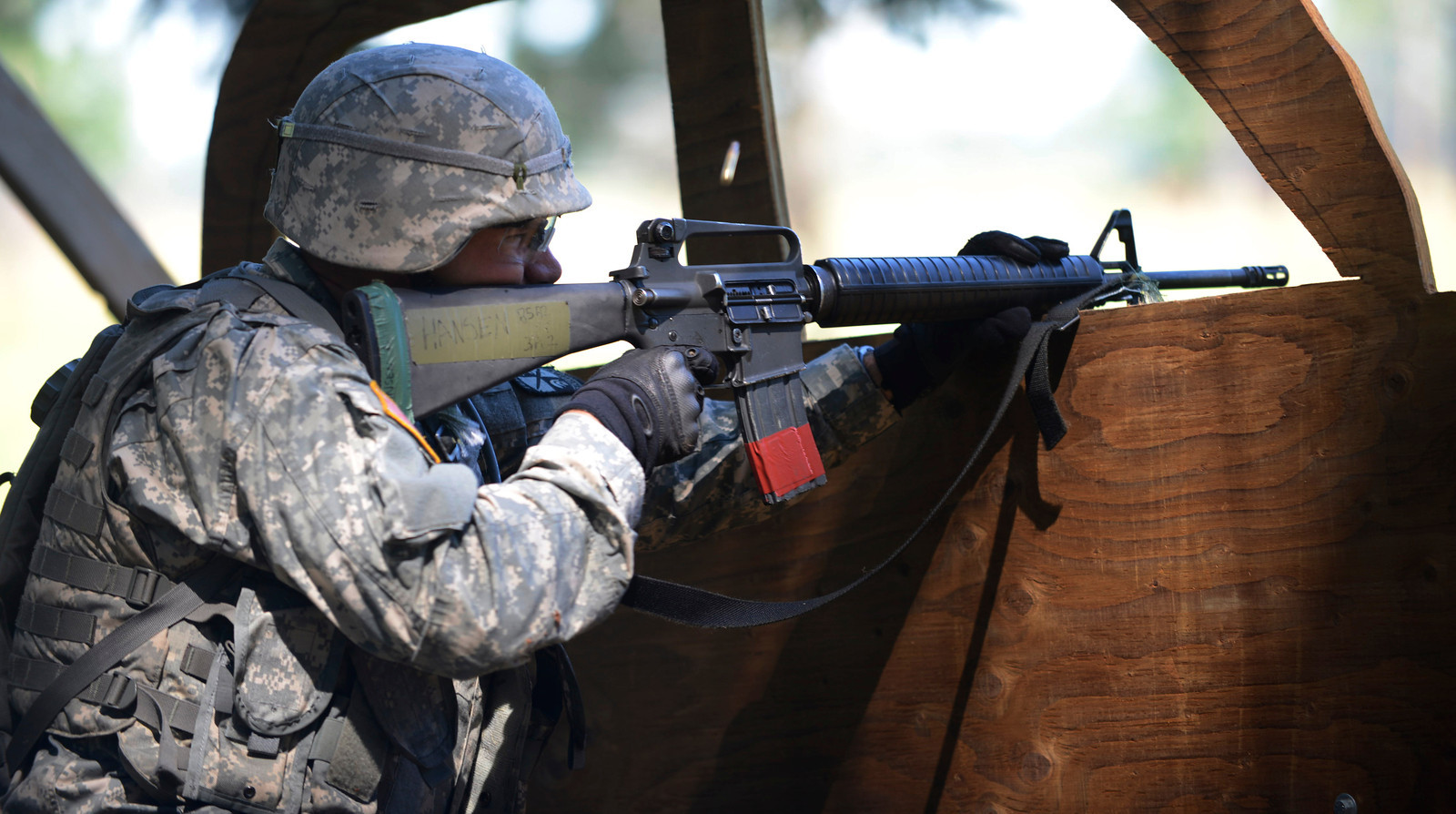 Contracted cadets hold the pay-grade of a Sergeant (E-5) in their Guard or Reserve unit and serve as Officer trainees under the supervision and guidance of a Commissioned Officer. Pay for a monthly weekend Drill  is approximately $293.00 (2015 pay rate; <2 years of service). 
Additionally, contracted SMP cadets receive the following ROTC subsistence allowance:
$350 - Sophomores
$450 - Juniors
$500 - Seniors
BASIC COMBAT TRAINING (BCT) and ADVANCED INDIVIDUAL TRAINING (AIT)
While BCT and AIT are not required in order to become an Army Officer, it certainly is a great option; please see UT ROTC for more information on what might be best for you.  BCT and AIT can be completed in one summer and in time to start the Fall semester, however most AIT training will extend into one semester depending on the Military Occupational Specialty (MOS) selected and dates available.  Upon enlistment with the ARNG or Reserves, students are eligible to receive Federal Tuition Assistance (TA) which is $4,000/Yr; the OHARNG pays 100% tuition to state schools for State Tuition Assistance.   Also, upon successful completion of AIT, students are eligible for the Army GI Bill which pays $345/mo while enrolled as a full-time college student.  Some MOS's qualify for bonuses, and/or "kickers" which are an additional $350/mo upon joining Army ROTC.  The type of MOS/AIT is not a critical factor when contracting as an SMP cadet since you will be on the "officer track" and under the supervision and mentorship of an Army Officer.  The GI Bill simply adds a financial benefit during college in route to achieving your degree and commissioning as a Second Lieutenant.  Altogether, an SMP cadet can receive over $1,400/mo while attending college full time - - while Federal and State TA pays for your college!   The benefits of this program are truly tremendous.  NOTE:  Students must achieve a minimum 2.5 CGPA per semester in order to retain Tuition Assistance.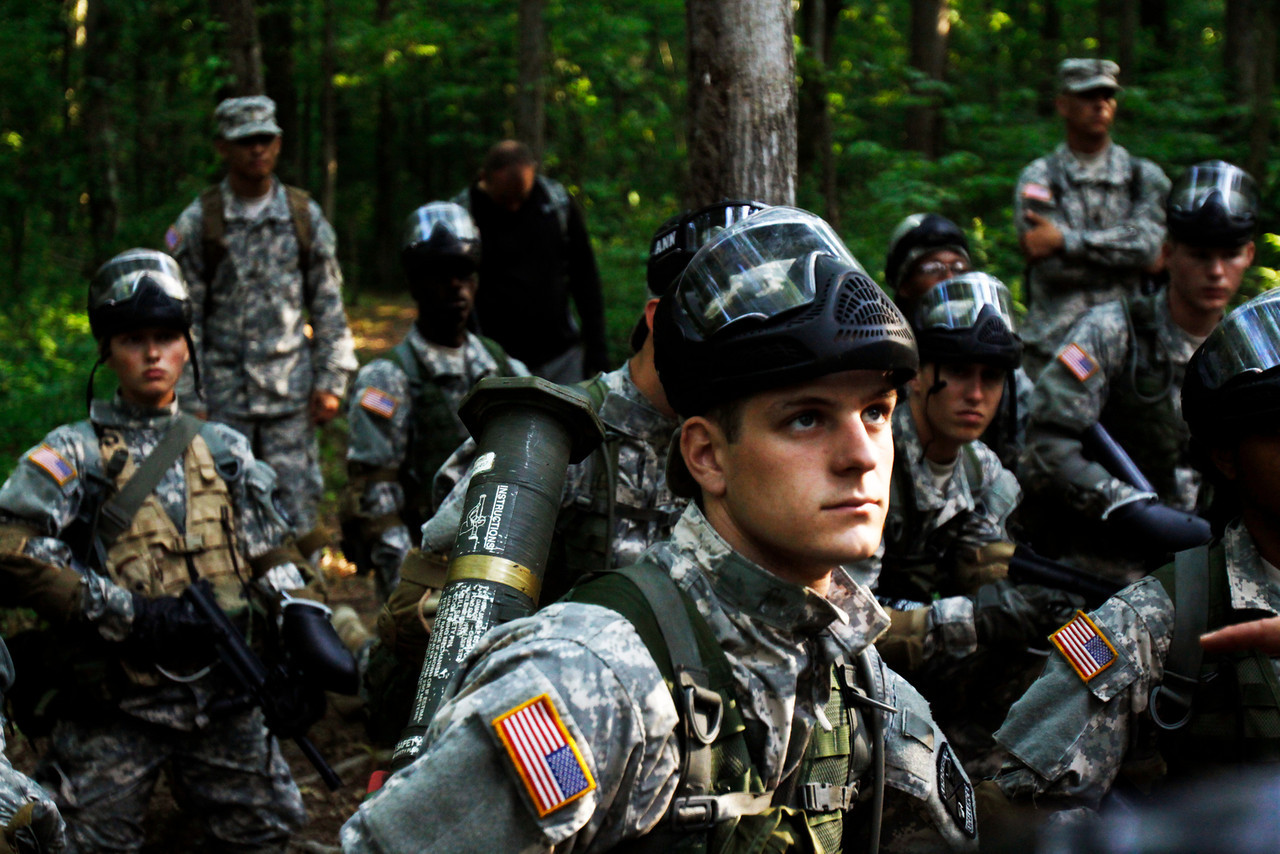 LEADERS TRAINING COURSE (LTC)
(Must have ONLY Four semesters remaining)
This is a 4-Week, all-expenses-paid, crash course conducted at Ft. Knox, Kentucky during the summer and is designed to fulfill all MIL 100-level and 200-level requirements for entry into the ROTC Advanced Course. This is ideal for students without adequate time remaining to complete the four ROTC MIL 100/200
classes or complete BCT/AIT before their junior year or first year of Masters degree.  Students must be Fully Qualified (academic, medical, fitness, moral, etc.).
 Successful graduates of LTC are eligible to contract with ROTC as an SMP cadet, and if performance is superior they can compete for an ROTC Scholarship, which pays Full Tuition, Books and Fees.  Successful completion of LTC does NOT qualify the student for the GI Bill or GI Bill Kicker, as you must attend BCT and AIT to obtain those.  Interested students must have four semesters remaining to complete their degree; allocations are limited and are based on a "best-qualified" basis (CGPA, APFT, Active participation, etc.).
FINANCIAL BENEFITS OF SMP
$4,000 possible in Federal Tuition Assistance (paid directly to the educational institution); Federal TA is $4K/year 1 year after you complete Basic and AIT Training.
Ohio ARNG members are eligible for 100% tuition and fees to a state university. (Some private schools do not qualify for State TA; check with UofT Army ROTC for more information).
$293 - SMP Drill Pay (<2yrs service before taxes; 2015 pay rate)
$450 - ROTC Stipend (Junior)
$362 - G.I. Bill (Chapter 1606 Reserve/ARNG Rate) 
$1,473 - G.I. Bill (Chapter 30 if previously served 3+years on Active Duty)
$350 - G.I. Bill ROTC Kicker (If qualified)
BONUSES - Dependent on availability through the ARNG or USAR. 
Contracted SMP ROTC cadets are non-deployable and must complete their degree and agree to accept an Officer's commission
Assignment as an SMP cadet in a National Guard or Reserve unit is dependent on unit approval; numerous National Guard and Reserve units exist in the Toledo regional area. Under SMP, the cadet and Army National Guard or Army Reserve mutually benefit - - the cadet gains valuable troop time and experience as an Officer trainee, and the United States Army receives a better trained, better prepared Second Lieutenant.
SMP CADETS CAN REQUEST ACTIVE DUTY
Lastly, being in SMP does not mean you must remain in the ARNG or Reserves upon commissioning.  You can request to be selected for Active Duty, but it is extremely competitive!   Excellent Grades, Excellent Physical Fitness and Excellent Leadership is expected of EVERY Officer, but only the best need apply for Active Duty.  So, let others keep their mediocrity while you become Army Strong.