Living On Campus
Enhance your UToledo experience by living on campus and engaging in a vibrant student life
You'll benefit from the intellectual climate of campus, while staying involved and making lifelong friends. Outside of class you'll connect with other students through campus activities and organizations.
Housing Features
Bedroom furniture includes: extra-long twin bed, desk, chair, dresser and closet/wardrobe
Secure, Rocket ID card-only access at all building entrances
WiFi included in all buildings
24/7 support from front-desk staff and resident advisors
Computer labs with free printing
Laundry and exercise rooms
Lounge and conference areas
Recreation areas with gaming equipment
Air conditioning in all halls.
Applying for housing
After being admitted to UToledo and paying your $100 enrollment deposit and $40 housing application fee, you can access the housing application.
You can select your room in late spring based on when you signed your housing contract.
Housing Options
Visit UToledo Student Housing at American Campus to learn more about the University's housing.
Visit Honors Academic Village to learn more about the honors village housing option.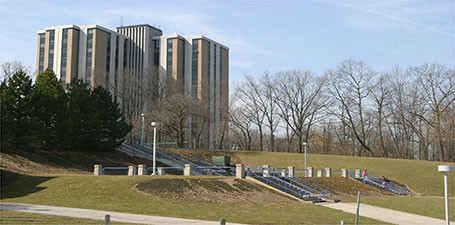 Parks Tower
High-rise residence hall exclusively for first year students
Newly renovated'
Two-person bedrooms with community bathrooms
Closest to the Glass Bowl and the Flatlands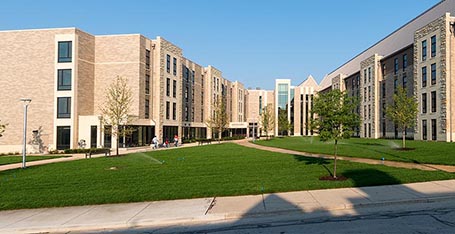 Honors Academic Village
Choice of private or shared accommodations (one-, two- and
four-person suites)
Amenities include a fitness center, computer center with Mac computers,
recreation lounge with billiards and study rooms
Full academic-year leases with all utilities included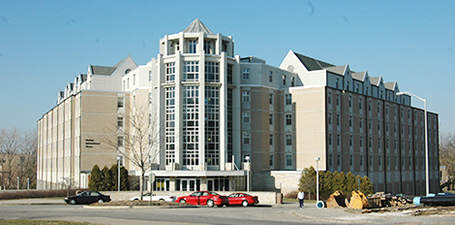 Horton International House
Four-person suites — two double bedrooms, a furnished common area and bathroom — and six-person suites, which provide two additional single bedrooms
Located near Rocket Hall, the University/Parks Trail and University
Health Center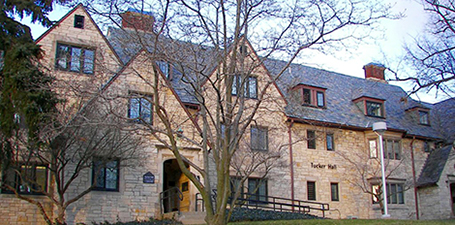 McKinnon, Scott and Tucker Halls
All single-occupancy rooms
Exclusively for honors students
MacKinnon includes double rooms converted to single-student rooms with
community bathrooms
Scott and Tucker halls include two singles connected by a shared, fully furnished
common area
Near the Student Union and its dining facilities, Memorial Field House and
Centennial Mall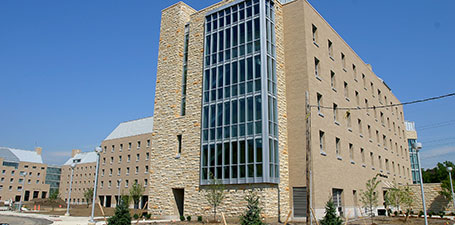 Ottawa East and West
Four-person suites — two double bedrooms, furnished common area
and bathroom
Amenities include an in-hall dining facility and convenience store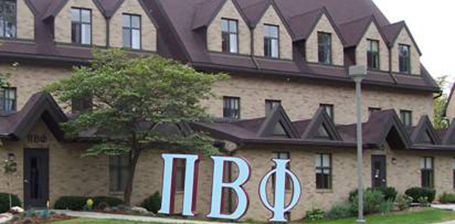 McComas Village
Houses members of seven sororities and seven fraternities
Each townhouse contains formal living and dining areas, a full kitchen,
laundry room and two- and three-person bedrooms
Residents are members of a Greek chapter and do not have to purchase
a meal plan.
---
Specialized Living Communities
To get more out of your stay in the residence halls, consider joining one of our Specialized Living Communities. These communities extend student learning outside of the classroom and promote student intellectual, social and personal growth.
Have Questions?
If you have any questions regarding residence halls, please contact the Office of Housing at UToledoHousing@americancampus.com.