course offerings and eligibility
All courses in the UT catalog are available to CCP students who meet prerequisites or requirements and many of these courses are available online.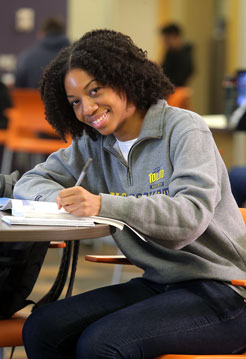 — A student must complete 15 hours of Level One designated courses before they can move on to Level Two courses.
  — A Level Two course is any catalog course that is not a Level One course and is entry level, or for which a student meets all prerequisites.