Tell Me Your Story
Liberal Arts Careers
with Patrick Vassel
Associate and Supervising Director of "Hamilton"
Tuesday, Oct. 20
7-8 p.m.
FREE AND OPEN TO THE PUBLIC
Zoom Meeting Information
Webinar Id: 870 2931 5293
Meeting Password: 939421
To receive an event reminder, register in advance
Join a virtual discussion with the associate and supervising director of the hit musical "Hamilton." Patrick Vassel is a director and playwright from Akron, Ohio whose bachelor's degree in political science has shaped a fascinating career. From his work as an educator in Brooklyn, New York to his current role on Broadway, you'll gain insights on how the versatility of his liberal arts degree prepared him for the journey.
About Patrick Vassel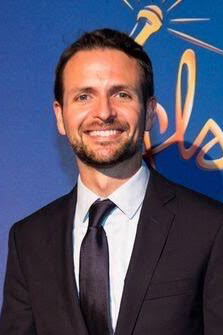 Patrick Vassel grew up in Akron, Ohio. After graduating from the University of Notre Dame in 2007 with a degree in Political Science, he interned for Sherrod Brown, taught special education for Teach for America, and worked as a freelance theater director. He made his Broadway debut in 2012 as the assistant director of "Magic/Bird," a play about Larry Bird and Magic Johnson. Patrick joined "Hamilton" for an initial staging workshop prior to rehearsals for The Public Theater run in 2014. Since then, Patrick has been involved in all "Hamilton" companies except London. His role as Associate and Supervising Director includes casting, hiring and supporting resident directors, and regular communication, collaboration, and travel to each of the five North American companies. He is currently finalizing the Australian cast, and in the midst of virtual casting for the German-language production of "Hamilton."
---
This event is presented by the College of Arts and Letters, leading liberal arts education and research at The University of Toledo. Through our diverse people and programs in the arts, humanities and social sciences, we prepare students to excel as creative, ethical, collaborative and global citizens.