Community Business Programs
PUBLIC ENROLLMENT PROGRAMS
We are currently offering several non-credit, public-enrollment certificates and programs. They include the hybrid program of Agile Fundamentals of Project Management, the Cannabis Symposium, the Data Analytics Certificate, the Human Resources Certification Preparation Program,  and the Women's Leadership Certificate. Since each program is dependent on enrollment and class sizes are limited, interested candidates should register as early as possible to ensure their ability to reserve their spot and to ensure that their program of interest is held as scheduled. If your certificate consists of multiple sessions and you missed an early session, please contact us for information about your options.
The Human Resources Certification Preparation Program described below is a non-credit public-enrollment course.  It is usually held twice per year, enrollment permitting.
Establish yourself as a globally-recognized human resource expert by earning the new standard in HR certification: SHRM Certified Professional (SHRM-CP®) and SHRM Senior Certified Professional (SHRM-SCP®). These professional certifications can open doors for professional advancement, serve to harmonize standards with changing expectations and signal to employers advanced professional development. This intensive, 12-week program combines expert instruction with the 2022 SHRM Learning System® for SHRM-CP/SHRM-SCP, so you will learn faster, retain more knowledge and stay on track for success on the exam. This year, the program will only be offered virtually.  If you would like some suggestions for gaining  your supervisor's approval for attending and/or funding this program, review the linked flyer on how to Approach Your Boss.  If you are still having trouble making your case, here are Top 5 Ways that earning your certification will benefit your organization.
The Agile Fundamentals of Project Management  is a two-day, non-credit, highly-interactive workshop that will provide participants with an understanding of the foundational concepts of project management, help them acquire and use the various agile terms and tools, learn the fundamentals of planning a project, practice applying key aspects of project monitoring, control and closure, and learn how to avoid typical pitfalls in project management.  The two days will be filled with practical, project management information that participants can utilize the very next day they are back at work!  Extensive program materials will be shared online and for download.  Sign up today for this market-driven, high-demand program with an experienced instructor who will make project management accessible and exciting!  Program Cost: $795  Register  
Data Analytics Certificate - Public Offering: March 9, March 23, April 6, April 20, 2022
Participants in our Data Analytics Certificate program will learn not only to summarize, analyze, and interpret data, but also to translate this into effective decision-making for complex business problems. They will learn techniques about database management, descriptive analytics, and data visualization, and gain experience in applying these tools and techniques in business for improving business decision making.
This program will be taught by faculty members in the Department of Information, Operations and Technology Management in the Neff College of Business and Innovation. It is intended for any business leader who would like to understand the essentials of business analytics, data mining and business intelligence management. 
Module 1:  Introduction to Data Analytics, Dr. Paul Hong - Wed., March 9, 2022, 9 am-12 pm
Module 2:  Database Management and SQL, Dr. Euinsung Jung - Wed., March 23, 2022, 9 am-12 pm
Module 3:  Descriptive Analytics and Visualization, Dr. Hao-Wei Chen - Wed., April 6, 2022, 9 am-12 pm
Module 4:  Case Exercise: Data Story-Telling and Decision-Making Presentation, Dr. Blaine Stout - Wed., April 20, 2022, 9 am-12 pm
Join us today for this valuable program taught by our expert and experienced faculty!  Program cost: $1,750 (all 4 modules required for certificate; 2 reference books provided)   Register  

Women's Leadership Certificate - Public Offering: Feb. 23, March 23, April 27, May 25, 2022
The Women's Leadership Certificate program was designed for professional women who want to take on a leadership role, advance their careers, or build leadership competencies to contribute more to their teams and organizations. The program consists of four sessions:
Session 1:  The Role of Gender at Work: Dealing with Implicit Bias & Developing Inclusive Workplaces, Feb. 23, 2022, 9 am- 12 pm
Session 2:  Leading with Power and Influence, March 23, 2022, 9 am-12 pm
Session 3:  Strategic Communication & Conflict Management, April 27, 2022, 9 am-12 pm
Session 4:  Emotional Intelligence and Leadership Styles, May 25, 2022, 9 am-12 pm
Register today to reserve your spot in this sought-after program taught by an esteemed faculty member of the Neff College of Business and Innovation, Dr. Margaret (Miggy) Hopkins, who teaches leadership and management courses, with a particular focus on women's leadership, emotional intelligence and executive coaching. Program cost: $425 per session or $1,650 for 4 sessions (all sessions required for certificate)   Register  

SPRING 2022 PUBLIC EVENT
April 22, 2022, 7:30 am-4:15 pm, at the Student Union Auditorium
Sponsors: Toledo Bar Association • The Kadens Family Foundation •  College of Law • College of Pharmacy • UTMC • John B. and Lillian E. Neff College of Business and Innovation • Mackewich Legal Counsel 
Keynote Speaker:  Pete Kadens, Co-Founder and Former CEO of Green Thumb Industries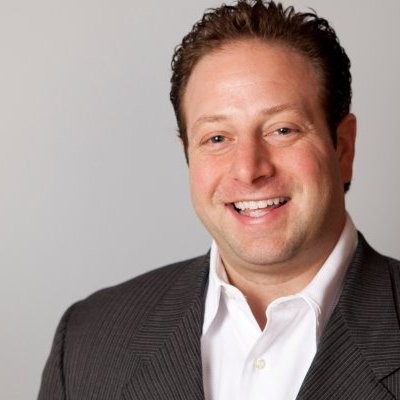 Please plan to join us on April 22, 2022, for a Cannabis Symposium, a Legal, Ethical and Medical Inquiry into Cannabis. This is a collaborative event between the Neff College of Business and Innovation, the College of Law and the College of Pharmacy and Pharmaceutical Sciences, that will provide foundational information about cannabis and address many common questions.
The symposium will include a networking breakfast, an overview of the seminar, background information about cannabis, its legal and ethical aspects at the state and federal levels, and the chemistry of the substance. The keynote speaker will be Mr. Pete Kadens, a businessman and philanthropist. Attendees will have an opportunity to ask questions and hear from speakers from the College of Pharmacy and Pharmaceutical Sciences and the College of Law. 
Cannabis Symposium Cost: $275  Register (lunch and parking included)
The following topics can be offered as customized leadership and management development programs for a group of your employees. The Center for Continuous Improvement creates partnerships with organizations to design programs on these and many other topics.  Some of these programs can now be offered virtually, while still maintaining the quality of in-person participation.  We would love to hear from you, if you would like to discuss a professional development opportunity customized for your organization.   

The Center for Continuous Improvement and IPDI partner together to offer a wide range of Project Management courses, including PM Fundamentals and PMP Bootcamp to help prepare you for the PMP Exam. You can view our short program overview recordings below: 
Please check back for additional opportunities or call us if you wish to schedule customized onsite training at your organization for these or any other topics that are not listed, but might be available. Our office number is 419-530-2036.