Level Up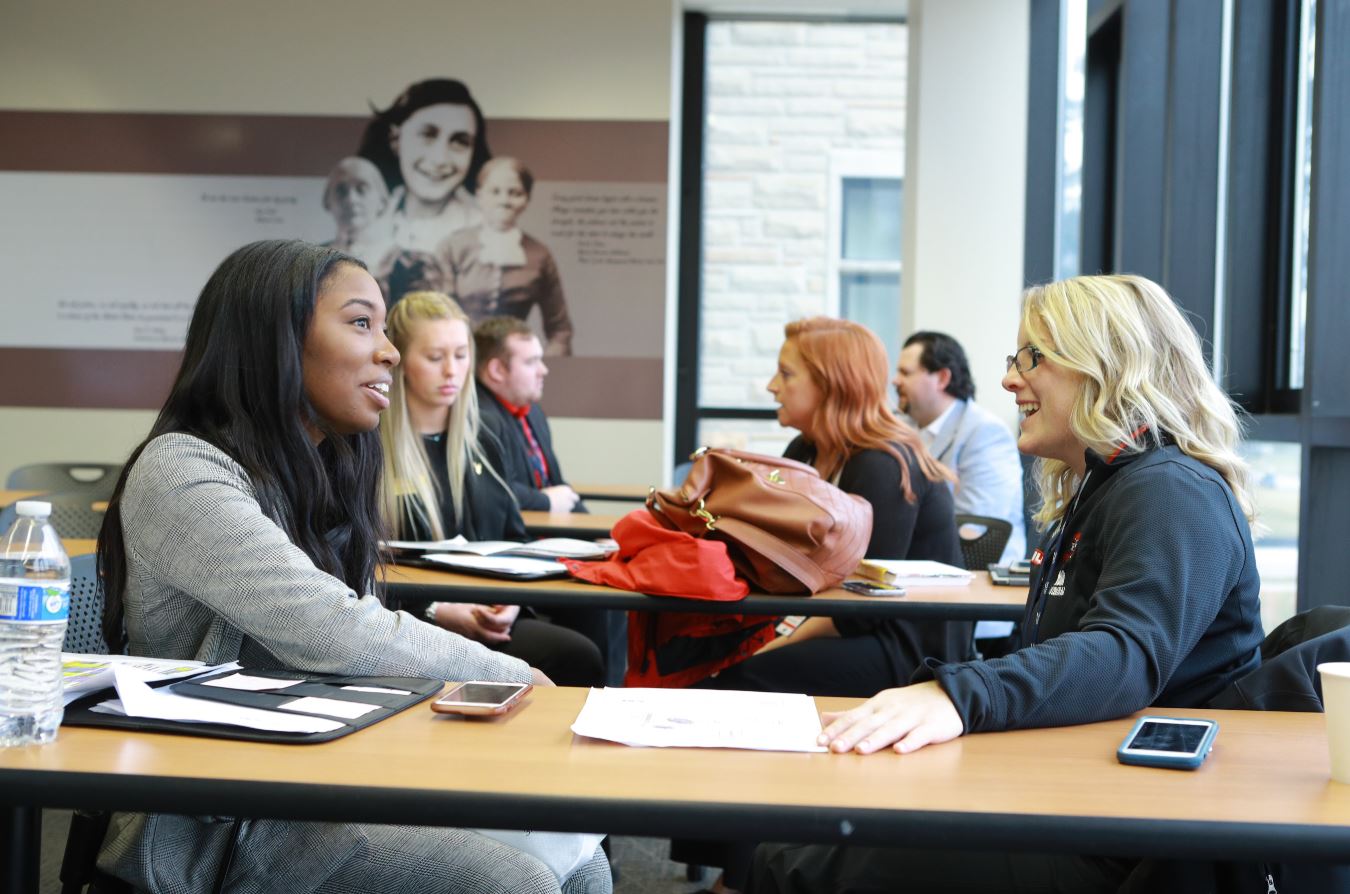 I want to Level Up                                                  I want to Help ESSPS Students Level Up
I am in Level Up (Login Required)                     I am a Specialist Coach (Login Required)
Level Up Leaderboard (login required)
The Basics
Level Up is a voluntary development program for ESSPS students primarily led by ESSPS students.  Students who are freshmen and sophomores who are thinking about professional sales or already know they want professional sales are welcome to join Level Up.  Level Up builds off our core strengths of making connections with and between our students and businesses and delivering world class, integrated, and hands-on sales degree programs.
Level Up is designed to:
Provide motivated students with supplemental coaching that can be the difference to get them to the next level of performance and confidence
Recognize high performing students and keep them on a path of ongoing development
Cultivate a servant leader mindset
The Level Up Program can achieve these goals while driving quality enrollment and engagement and further elevating the ESSPS.
Tracks to Success
Participation in Level Up is voluntary.  Students will select a track for success in their professional development for how they allocate their approx. 50 hours/week of professional time:
Blend of extra curriculars and employment
Focus on extra curriculars
Focus on employment
Focus on academics
Focal Areas
Students will receive guidelines, resources, and coaching that will help them to level up their skills and mindset.  Students will be assessed each semester and can earn Gold or Blue designation in each of the 6 areas.  Students will earn an overall Gold or Blue badge for the semester based on their overall performance.  Students performing at the Gray level will not earn a badge.
Learning how to fail
Personal strategic planning
Time management
Academics
Networking
Extra curricular activities (student organizations, athletics, etc)
Employment
Service
Professionalism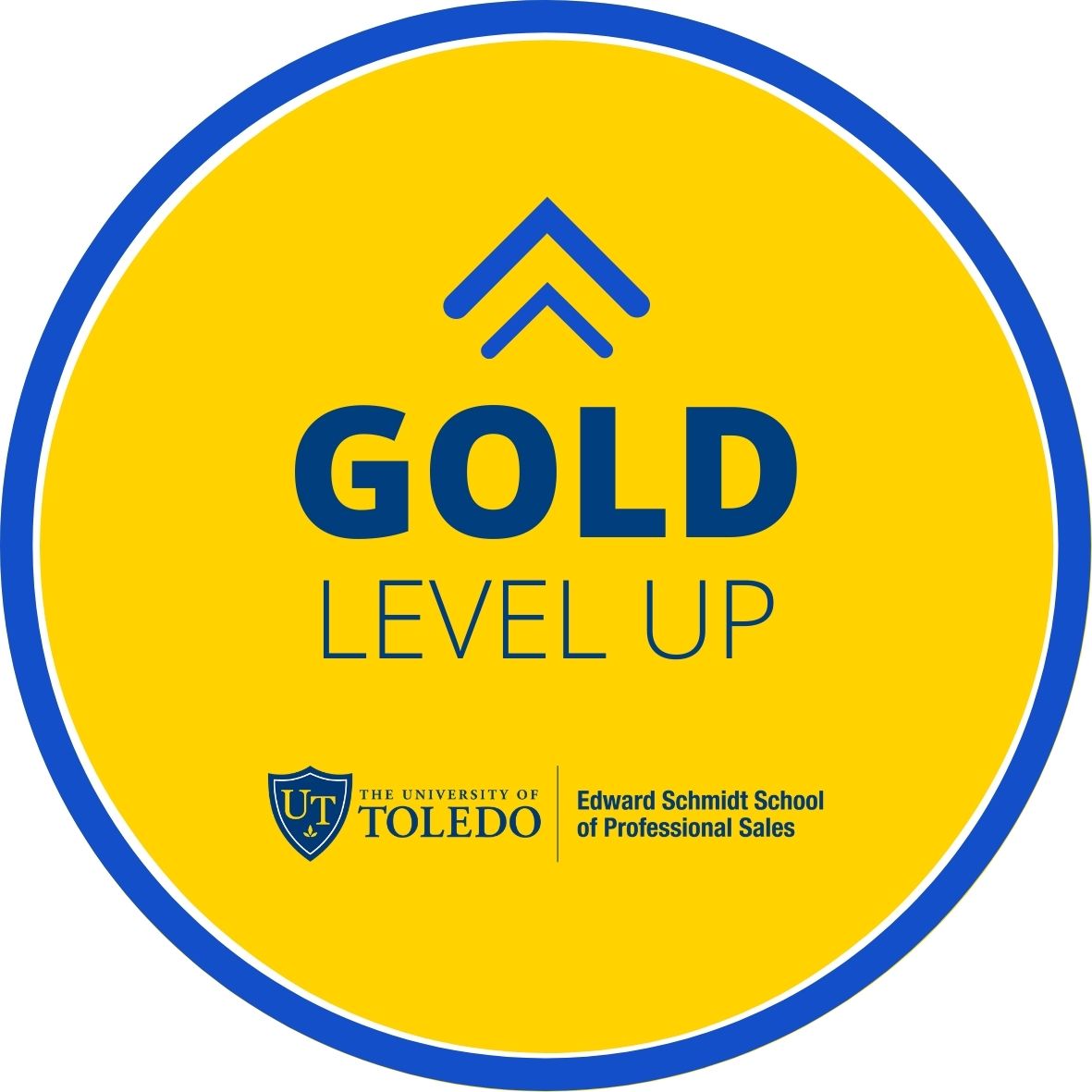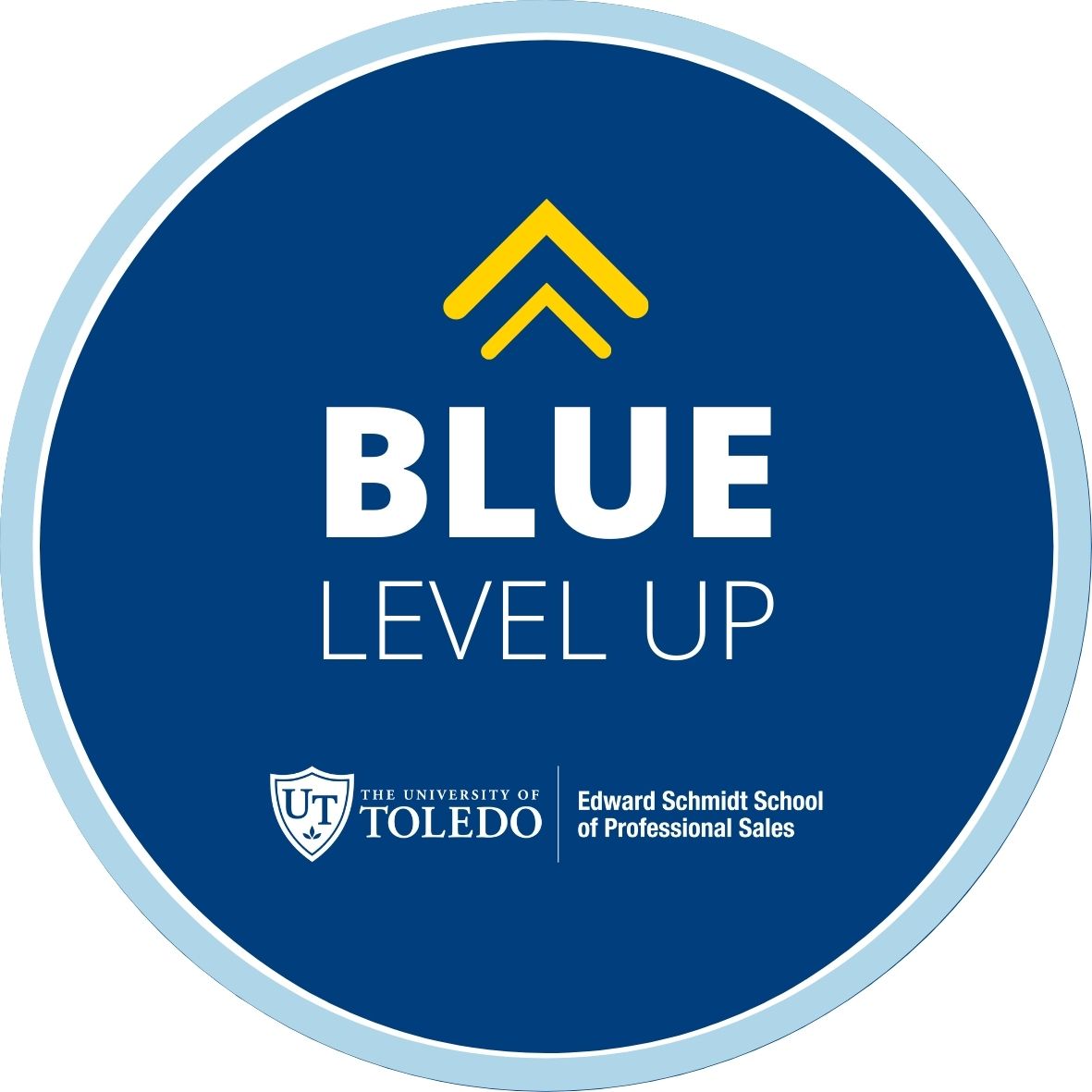 Coaching and Assessment
Coaching will be provided by Specialist Coaches who are experts in one or more areas (role playing, Excel, resumes, Sales Competition Team, networking, events, LinkedIn, etc).  Specialist Coaches can be students, alumni, corporate partners, or faculty/staff.  The intent is to have most of the coaches be students with select faculty/staff providing direction. 
On-demand guides, videos, and other resources are provided along with live webinars and workshops (see FAQ below for more details).
Assessment will be completed by various entities based on the area being assessed:
Faculty on Academics
Staff, student organizations, and faculty on Networking
Student organizations and athletic teams on Extra Curriculars
Corporate Partners, alumni, friends of the program, and faculty/staff on Employment
Professionalism is infused across all areas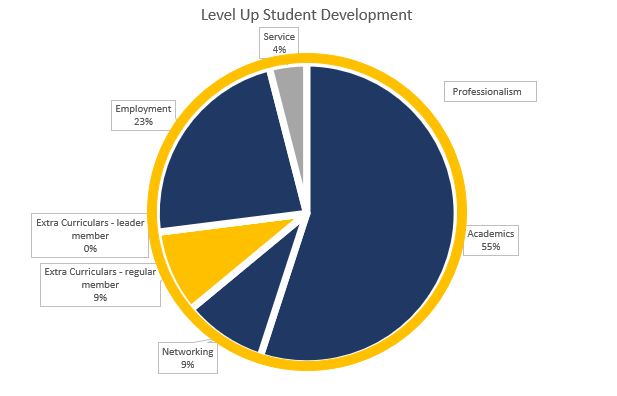 Rewards and Recognition
Recognition
A list of Level Up students will be shared with ESSPS Partners, returning UTISC Sponsors, and Friends of the Program, and those making it to the Leaderboard for receiving Gold and/or Blue badges will be noted.  Logins required to view Level Up list and leaderboard.
Students who are Gray two semesters in a row will be removed from Level Up and can re-enroll after one semester provided they are ready
Rewards
First time reaching Gold or Blue = laptop sticker
Second time reaching Gold = wristband
Third time reaching Gold = lapel pin
Level Up Stackable Trophy

Student must be Gold for 3 or more semesters and must be Gold at the time of graduation
Professionalism must be Gold for 2 or more consecutive semesters and must be Gold at the time of graduation
Level Up Trophy Inserts are available for students or alumni who are active Specialist Coaches or Sales Ambassadors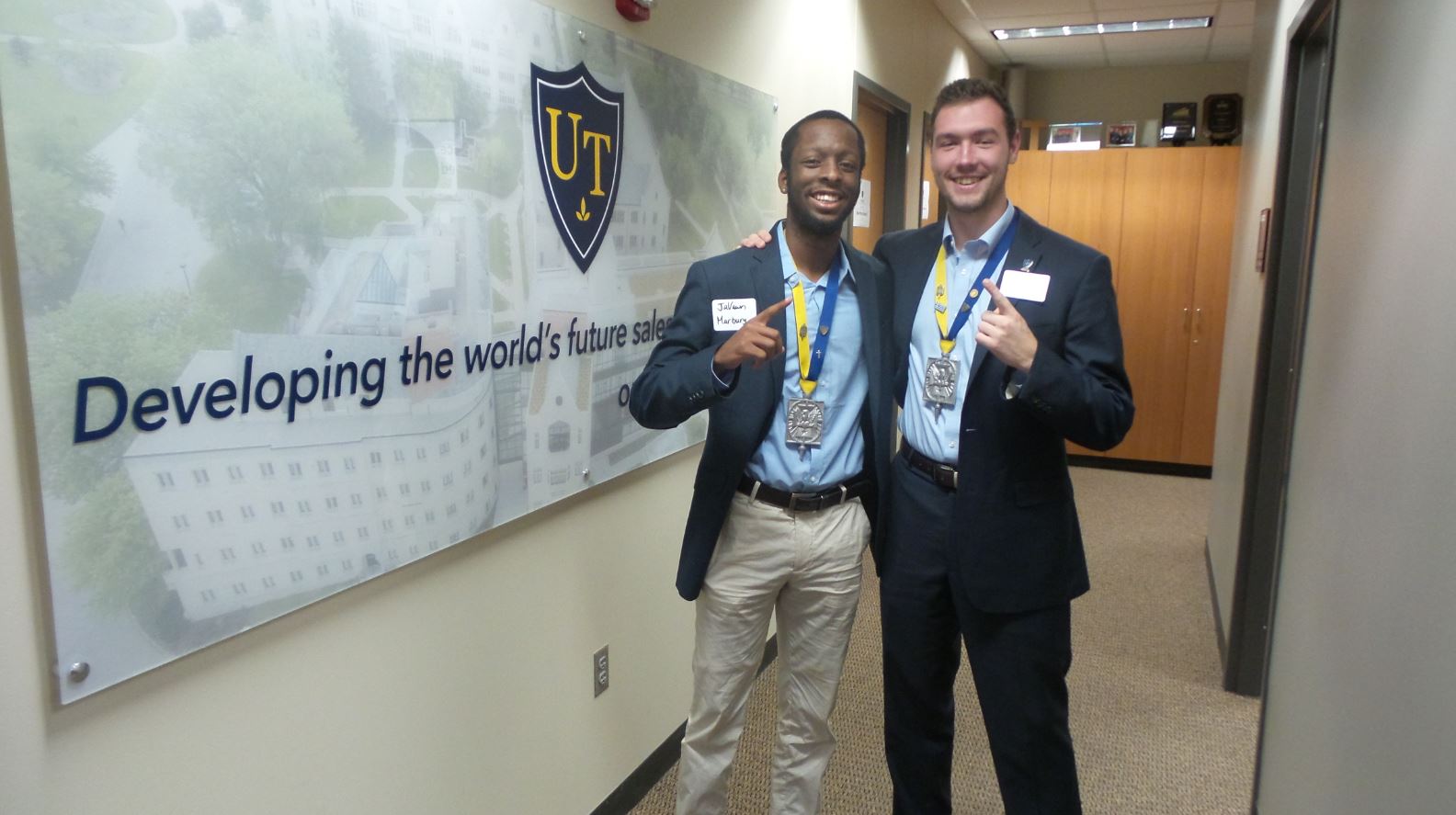 Phased Roll Out
Level Up will be rolled out in a phased manner so ESSPS can validate and refine workflow and ensure proper support:
Phase 1 in Fall 2021 – Academics, Networking, Extra Curriculars, supplemental workshops
Phase 2 in Fall 2022 (and possibly 3, see Sales Leaders Round Table) – Employment, Professionalism, Service