Interim Vice President for Diversity and Inclusion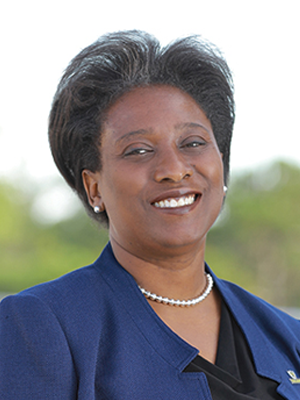 Charlene Gilbert, Ph.D.
---
Dr. Charlene Gilbert, dean of the UToledo College of Arts and Letters, was named interim vice president for diversity and inclusion effective Aug. 30.
Gilbert has been a leader in higher education for more than 20 years. She has served as dean of the College of Arts and Letters since 2017 when she returned to UToledo after spending three years as dean of Ohio State University at Lima. Gilbert had previously served seven years at UToledo as professor and chair of the Department of Women's and Gender Studies and director of the Catharine S. Eberly Center for Women. Gilbert also was a former chair of the President's Council on Diversity and founded the UToledo Women in STEM Excelling (WISE) mentoring program for undergraduate women and the Girls in Science Day at UToledo now known as WISDOM.
An award-winning documentary film maker, one of Gilbert's best known films showcases her commitment to social justice. "Homecoming: Sometimes I Am Haunted by Memories of Red Dirt and Clay" tells the story of African-American farmers and their struggle after the Civil War to own and farm land in the rural South. Her documentary, "Children Will Listen," followed public school children engaged in a year-long theater arts project in Washington, D.C.
Gilbert is a past recipient of Harvard University's Radcliffe Fellowship, the Rockefeller Media Arts Fellowship, Kellogg Fellows Leadership and the American Council on Education Fellowship.
She has a bachelor's degree in economics and political science from Yale University, a master of fine arts from Temple University, and Ph.D. from the University of Nebraska.