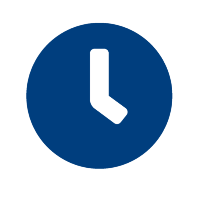 20 hours
Average Work Schedule
1,800+ 
Student Employees
2,300+ 
Various Positions
100+ 
Hiring Departments
Nationally over 70% of college students work while pursuing their undergraduate degrees.  The University of Toledo is proud to have a vibrant on-campus student employment program that implements high impact practices.  Student will gain valuable professional development while earning as they are learning.  Our on-campus opportunities are embedded in all departments across both of our campuses.  Students can work in positions ranging from entry-level, research, technical to leadership roles. 
There are benefits to working on campus:
School Friendly Schedule:  As an on-campus student employee you are always going to be a student first.  Departments are not able to schedule you to work during your classes.  You will also find that departments are very flexible with your schedule.  
Transportation:  After class, you are already on campus at work.  You will be saving time on your commute, and money on your on the fuel you do not have to use.
Networking:  Working alongside your professors and other professional staff provides you with a great chance to build a professional network.  As you get ready to graduate your network will also provide you with a great source of professional references.
Campus Involvement:  Students who work on campus are shown to be more involved with the school.  This involvement leads to higher grade point averages and retention rates.
Title IX Disclaimer: 
The University of Toledo does not discriminate in its employment practices or in its educational programs or activities on the basis of sex/gender. The University of Toledo also prohibits retaliation against any person opposing discrimination or participating in any discrimination investigation or complaint process internally or externally. Reports of sexual harassment and discrimination questions regarding Title IX and concerns about non-compliance should be directed to the Title IX Coordinator. For a complete copy of the policy or for more information, please contact the Title IX Coordinator https://www.utoledo.edu/title-ix/  or the Assistant Secretary of Education within the Office for Civil Rights (OCR)  http://www.ed.gov/ocr .
Administrative Contact Information
Complaints or notice of alleged Title IX policy violations, or inquiries about or concerns regarding Title IX policy and procedures, may be made internally to:
Vicky Kulicke, Director Title IX and Compliance & Title IX Coordinator
Office of Title IX and Compliance
Mail Stop 137
2801 W . Bancroft St.
Toledo, OH 43606-3390
Snyder Memorial Hall 1120
(419) 530-4191
titleix@utoledo.edu 
https://www.utoledo.edu/title-ix/
Inquiries may be made externally to:
A person may also file a complaint with the appropriate federal, state, or local agency within the time frame required by law. Depending upon the nature of the complaint, the appropriate agency may be the federal Equal Employment Opportunity Commission (EEOC), Office for Civil Rights (OCR) of the U.S. Department of Education, the Department of Justice:
Office for Civil Rights (OCR)
U.S. Department of Education
400 Maryland Avenue, SW
Washington, D.C. 20202-1100
Customer Service Hotline #: (800) 421-3481
Facsimile: (202) 453-6012
TDD#: (877) 521-2172
Email: OCR@ed.gov
Web: http://www.ed.gov/ocr 
QUESTIONS ABOUT ON-CAMPUS STUDENT EMPLOYMENT? 

Contact Joshua Vail, Student Employment Specialist
joshua.vail@utoledo.edu
419.530.8553