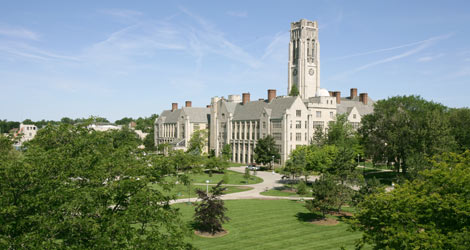 The Faculty Labor Relations team partners with the Provost's Office, the Deans of each College, and Department Chairs to address issues that concern faculty members, who are represented by the University of Toledo American Association of American University Professors ("UT-AAUP").
We support the University's mission and strategic initiatives by providing analysis, guidance, and advice for University leaders regarding all aspects of employment terms and conditions for faculty, including contract and policy interpretation and grievance resolution.
We serve as the University's representatives for labor contract negotiations and we administer the University's collective bargaining agreements for Tenure/Tenure-Track Faculty, Lecturers and College of Law Faculty
We are committed to working collaboratively with the UT-AAUP and all levels of the University's administration to ensure fair and equitable treatment for faculty members, to manage compliance with our collectively bargained agreements, and to promote positive, productive union-employer relationships.
Helpful Resources and Links
Provost's Office:  https://www.utoledo.edu/offices/provost/
How-To Faculty Resources: https://www.utoledo.edu/offices/provost/how-to-faculty-resources/
UToledo Policy Page: https://www.utoledo.edu/policies/
Family Medical Leave Act:  https://www.utoledo.edu/depts/hr/leave/
Institutional Equity and HR Compliance:  https://www.utoledo.edu/depts/hr/eeo-aa/