What is the multicultural emerging scholars program?
The Multicultural Emerging Scholars Program (MESP) is designed to get our first-year students off to a good start. We want to make the academic, social and cultural transition from high school to college as easy for you as possible.
Studies show that the first year of college is pivotal to student success ― especially for underrepresented minority students.
Our Emerging Scholars program consists of two components:
Other program notes:
MESP is limited to 30 students.
Preference is given to historically underrepresented students.
UToledo covers all costs.
---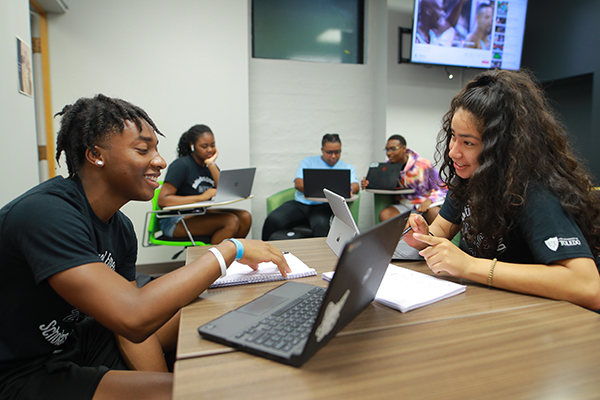 Why should i apply to be an emerging scholar?
Because the program works! Our Multicultural Emerging Scholars succeed. Scholars:
Earn significantly higher college GPAs (some have even made the President's list with college GPAs of better than 3.95)
Are more likely to stay in college compared to peers with similar ACT scores and high school GPAs
Are more likely to graduate
---
Who is eligible for the program?
You are welcome to apply if you:
Have been admitted to UToledo
Have a high school GPA of at least 2.0 (We also take into consideration your ACT/SAT test scores if available.)
Will commit to attend:

New Student Orientation before the MESP move-in date
MESP Move-in Day Orientation
Important dates
Deadline to apply for MESP:
April 15, 2022
Deadline to attend New Student Orientation: June 23, 2022
MESP orientation: June 25, 2022
Move in for Summer Bridge Program: June 25, 2022; 10 a.m. – 12 p.m.
Summer Bridge program:
June 25-Aug. 5, 2022
---
Questions?
Contact Gentry Willis, M.O.L., at gentry.willis@utoledo.edu or Jasmine Fedrick, M.Ed., at jasmine.fedrick@utoledo.edu.