Experience Day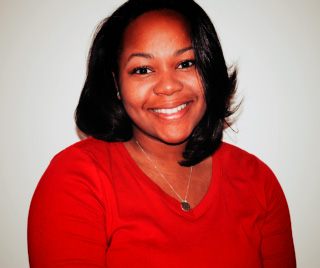 "As a recent alum from the UToledo College of Engineering, I remember making the most important decision at UToledo Experience Day. Pursuing Bioengineering was not only a career choice, but it became a passion. UToledo Experience Day not only helped me further my interests but it also helped me gain new friendships that have continued." - Amber Hall, UToledo Bioengineering Class of 2013.
We invite you and your family to attend one of our upcoming Experience Day for admitted Bioengineering students in the College of Engineering. You will meet the Bioengineering faculty and staff, as well as meet many of our students. You will tour the labs that you will use as a student in the Bioengineering program, and even hear directly from current UToledo Bioengineering students about their co-op experiences. It will be the best way to experience UToledo Bioengineering as a student before you enroll in August!
If you are interested in attending, please register on-line on the Experience Days page. Thank you for your interest in our program, and we look forward to meeting you!
Undergraduate Navigation Menu:
Bioengineering Home / Welcome / Undergraduate / Graduate / Faculty & Staff / Research / Undergraduate Research / Courses / Industrial Advisory Committee / Current Engineering Students / College of Engineering Home
Prospective Students
Welcome to UToledo BIOE / What is Bioengineering? / Why UToledo Bioengineering? / 
Direct from High School / Transfer Students / Experience Day / Prospective Undergraduates / 
Graduate Studies / Visit Campus / Scholarships / Student Organizations / 
Graduation and Honors Convocation / Honors College / Rocket Launch / 
Roy and Marcia Ames Engineering Leadership Institute / Student Resources / FAQs /
Special Programs
Bacc2MD Pathway Program / Co-op Program / Honors Programs / Pre-Med Programs / Minors / Graduate Study
Undergraduate Menu
Program Objectives / Student Outcomes / Curriculum
Undergraduate Handbook
Program Requirements / Co-op Requirements / Technical Electives / Elective Sequences / 
HUM/SOC/MC Electives / Flowcharts / Registration Tips
Schedules
Course Schedules / Elective Schedules / Seminar Schedules / News & Events
Registrar Forms
Add/Drop Form / Grade Deletion
Facilities
ECORE and NSFI/UCRC / CMSC / SIM Center
Contact Us