EET Faculty
EET Program Full-Time Faculty
(Alphabetical by Last Name)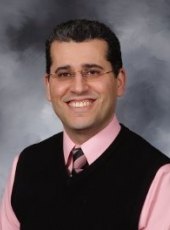 Name:  Abdulnasser Alaraje, Ph.D., Professor and Department Chair
Phone: 419.530.3129
Office: NE 1605
E-mail: adbulnasser.alaraje@utoledo.edu
Website




Teaching Expertise: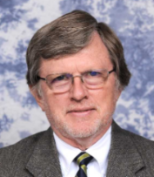 Name:  W. Ted Evans, Ph. D., P.E., Professor and EET Program Director
Phone: 419.530.3349
Cell: 419.343.3681
Office: NE 1607
E-mail: william.evans@utoledo.edu
Website


Teaching Expertise: Programmable Logic Controllers, Control Engineering, Automation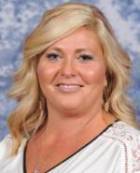 Name:
Nicole Kamm, Associate Lecturer, MSE
Phone: 419.530.3265
Office: NE 1611
E-mail: nicole.kamm@utoledo.edu

Website
Teaching Expertise: Resistive and Reactive Circuits, Network Analysis, Digital Logic, Electronic Devices and Applications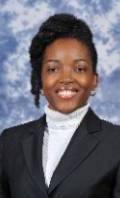 Name: Ngalula S. Mubenga, Assistant Professor, Ph.D., P.E.
Phone: 419.530.3896
Office: NE 1624
E-mail: Ngalula.Mubenga@utoledo.edu


Website


Research Interests: Power systems, battery energy storage, renewable energy systems, electric vehicles, and energy efficiency.
Experience: Power Systems, solar photovoltaic systems design and integration, distribution planning & protection, and energy management.


Name: William Mugge,  Assistant Lecturer, BSEE
Phone: 419.530.3277
Office: NE 1639
E-mail: william.mugge@utoledo.edu
Teaching Expertise: Automatic Controls, Power
 EET Program Part-Time Faculty
(Alphabetical by Last Name)
Name: Merl Creps, BSEE
Office:  NE 1631
Phone: 419.530.3268
E-mail: merl.creps@utoledo.edu
Teaching Expertise: Computer Programming and Data-Base Applications
Name: James Gonya
Office: NE 1626
Phone: 419.530.3181
E-mail: james.gonya@utoledo.edu
Teaching Expertise: PLC Programming