The University of Toledo's growing research and development profile is
producing new solutions to cross-disciplinary challenges impacting health, energy and industry.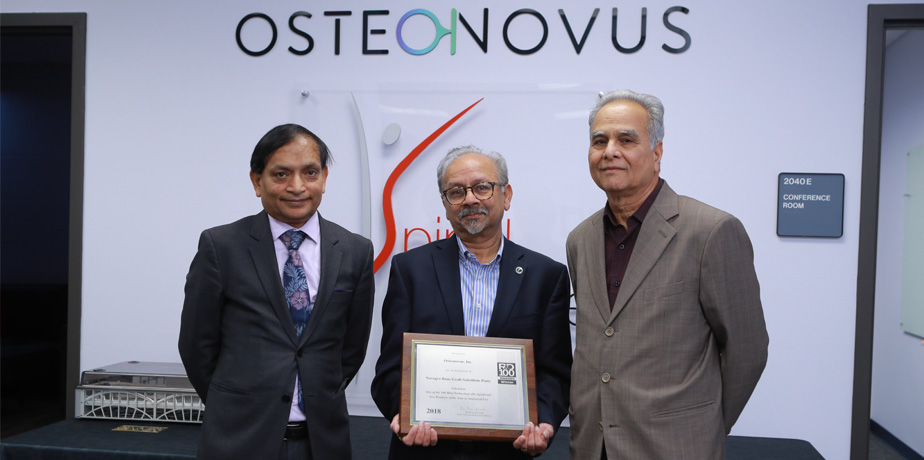 The University of Toledo recognized for top research and innovations of 2018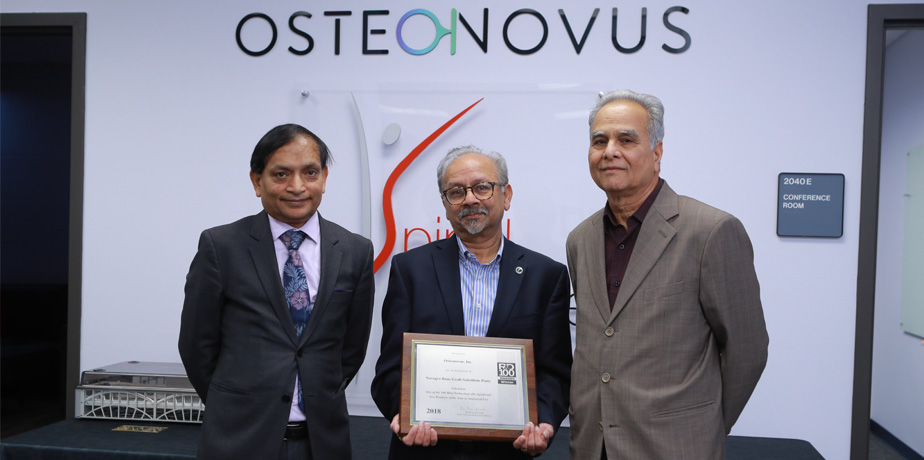 On a mission to make a difference:
UT electrical engineers Ngalula Mubenga, PhD, and Tom Stuart, PhD, have innovated a bilevel equalizer to extend the life of large battery packs at a lower cost. The first hybrid of its kind, the bilevel equalizer successfully combines the high performance of an active equalizer with the low cost of the passive equalizer.
UT bioengineers, led by Vijay Goel, PhD, have received a patent for their device to assist with fine-tuning spinal surgeries by standardizing range-of-motion testing for pre- and post-surgical procedures. Dr. Goel also has been honored with the Hamdan International Award for Medical Research Excellence that recognizes those behind transformative medical research that serves the interests of humanity.
Sarit Bhaduri, PhD, professor of mechanical, industrial and manufacturing engineering, led development of a new, moldable bone substitute that fills gaps in bone and encourages new bone growth in complicated fractures that can't heal on their own. R&D Magazine recognized the invention as one of the year's most exceptional innovations in science and technology with its 100 Award for 2018.
UT mechanical engineering technology and LaunchPad incubation graduate and U.S. Air Force mechanic Tom Burden successfully pitched his Grypmat invention on ABC's "Shark Tank." The flexible, polymer-silicone blend tool mat helps grip tools and keep them in place at extreme angles of up to 70 degrees. Grypmat was named one of Time Magazine's best inventions of 2018.