3MT® Schedule of Events 2020
December
SAVE THE DATE
January
REGISTRATION OPENS
february
Prep 4 Success 4 the 3MT® Competition  - Professional Development Workshop Series
writing the recipe for your tasty 3MT®
Thursday, February 20 | 5 - 7 pm | Carlson Library 2024 
Friday, February 21 | 3 - 5 pm | Collier Building 1230
Monday, February 24 | 3 -5 pm | Carlson Library 2024
Tuesday, February 25 | 5 - 7 pm | Collier Building 1230
telling your visual story for the 3MT®
Wednesday, February 26 | 10:30 - 12 pm | Carlson Library 2024
Thursday, February 27 | 4:30 - 6 pm | Collier Building 1230
March
Qualifying Rounds
Monday, March 2 | 1 - 2:30 pm | Collier Building 1035
Tuesday, March 3 | 5 - 6:30 pm | Collier Building 1035
Wednesday, March 4 | 1 - 2:30 pm | Carlson Library 3027
Thursday, March 5 | 5 - 6:30 pm | Carlson Library 3027
Final Competition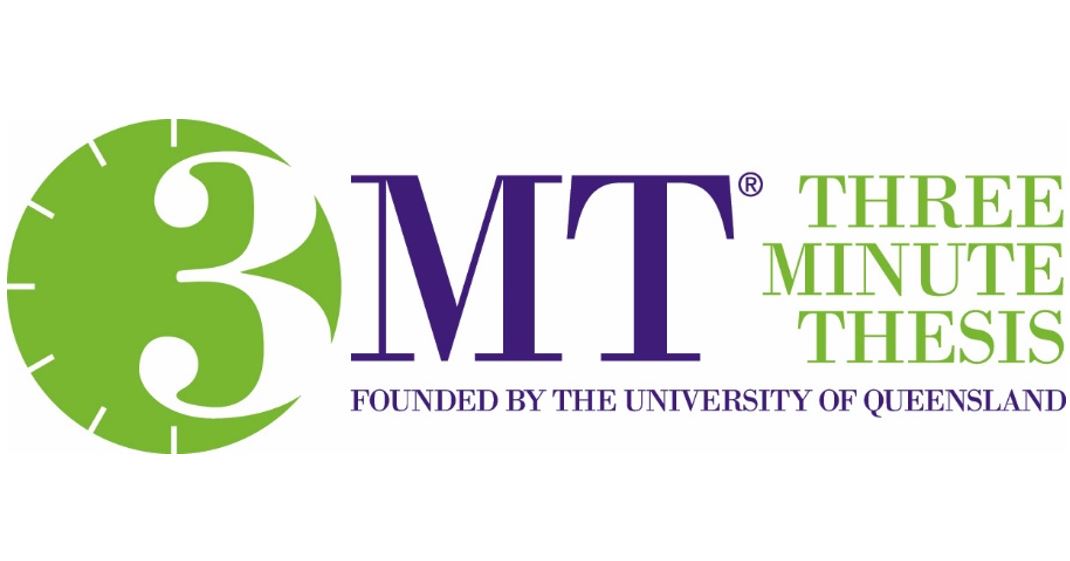 Eight finalists will compete, with a Winner and Runner-up selected by the judges, and a People's Choice selected by audience ballot. Judging and voting will occur immediately following the last presentation.
Thursday, March 19, at 6:00 pm | Wolfe Hall 1205 & Lobby | Main Campus

april

Midwestern Association of Graduate Schools [MAGS] 2020 Three Minute Thesis® Competition
Friday, April 3, 2020 in Milwaukee, Wisconsin
Winner of the UToledo competition will go on to represent our school at the regional competition [MAGS] - all expenses paid
Midwestern Graduate Research Symposium [MGRS] Presentations and Q & A Panel
Saturday, April 4, 2020 at The University of Toledo, lunchtime professional development session
The finalists who competed on March 19th will host a session where they will share their qualifying presentation, followed by an informal panel talk/Q &  A on their experience participating in the competition.