Lenora McIntyre, CBA® - Operations Manager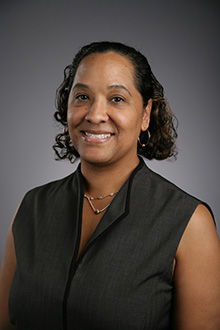 Lenora McIntyre is the Operations Manager and Certified Business Advisor (CBA®) for the Minority Business Development Center (MBDC) Incubation program at The University of Toledo.
Prior to coming to The University of Toledo Minority Business Development Center in September 2017, Lenora spent over 19 years as a Corporate industry accountant, teacher, and successful owner of Peak Electric Inc. an MBE and 8A Electrical Supply Company. 
As an early graduate of the MBDC Incubator program, her passion for aiding minority entrepreneurs was borne through a desire to give back and eventually developed into a passion for helping others deal with the sometimes-overwhelming prospect of growing a new business.  
Fueling both a personal vocation and MBDC program mission to foster an environment that offers assistance for minority-owned, early-stage firms that will help nurture entrepreneurial and economic development in the Toledo community by providing office space, training, mentoring and a network of professional advisors.  
Located on the University of Toledo Nitshke Technology Commercialization Complex, the University of Toledo Minority Business Development Center provided an ideal environment to help a selected number of established minority-owned businesses grow.
As a Certified Business Advisor (CBA®) Lenora McIntyre is also a small business coach who helps owners of existing businesses, start-ups, certified Minority Business Enterprises (MBEs), certified Encouraging Diversity Growth and Equity (EDGE) and socially and economically disadvantaged businesses transition from early stage to successful entrepreneur by providing important services that identify emerging businesses and cultivates their growth and sustainability thus strengthening the minority business community, support job creation and further economic growth in Ohio.