Pitch & Pour has returned
Join us on Thursday, November 17th, for an evening of food, drinks, and networking, as we resume Toledo's favorite startup pitch competition.
Established in 2014, Pitch & Pour encourages northwest Ohio entrepreneurs to submit their tech ideas and startups into a rigorous due diligence process examining concept novelty, developmental stage, and potential for success. From dozens of applicants, the top five high-tech/high-growth innovations are chosen to compete for more than $17,000 in funding and prizes as they present their best 5-minute pitch to a judging panel of experienced investors and business leaders.
Take advantage of the opportunity to learn about our region's up-and-coming technology advancements and network with the region's top entrepreneurs, investors, and mentors. 
*The name on your ticket must match the name on your ID. Please bring a valid form of ID to verify your age. Attendees 21+ will be given a wristband.
---
2022 Competitors
Dishtory - Andrea Zawisza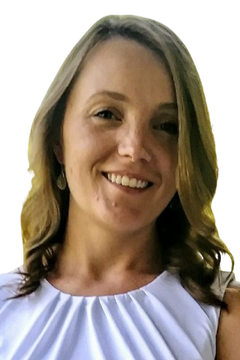 An app that allows users to record, save and share family members' recipes in their own voice, so they can create, plate and curate home-cooked creations with the people who matter most.
Bio: Andrea Zawisza is High School Principal for an online school in Ohio.  She is a graduate of the University Bowling Green and completed her Masters in Educational Leadership at Ashland University. Andrea is married to her husband, Dan, and they have 4 children: Luke, Evan, Sydney and Addison.  
Learn Kernel - Erica Potter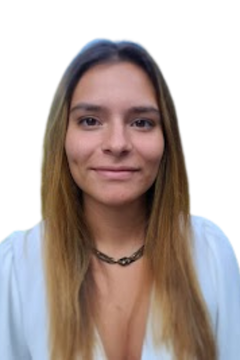 Learn Kernel is an internet-free, compact, reloadable, rechargeable tablet-like device that delivers educational video content to locations experiencing economic instability, environmental crisis, or other adversity.
Bio: Learn Kernel's Director of Business Development and Market Coordinator. Erica is part of the Northern Ohio District Export Council (NODEC), assisting Ohio businesses with their exporting needs. She graduated with a Bachelor of Science degree in Business Administration & International Business from John Carroll University.
NexFence - Aaron Valentine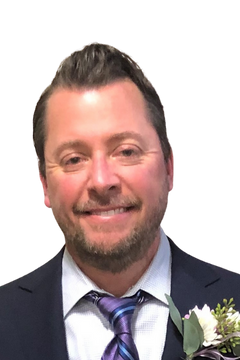 NexFence is a patented fence post base made of composite materials resistant to moisture, rot, decay, and possible failures.
Bio: Aaron is currently the President of EnerSol Insulation in Maumee, Ohio.  He is a 1996 graduate of the University of Toledo and resides in Delta, Ohio with his wife and four children.
Opendemia - Zac Graber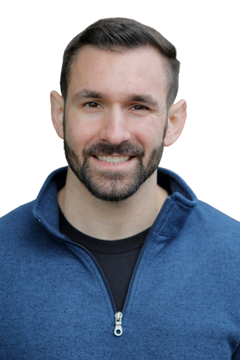 Opendemia is a platform designed to help students with research papers by providing a single location to save notes, autogenerate in-text citations, cite full works, create research outlines, and collaborate on group projects.
Bio: Zac was raised on a small farm in Northwest Ohio and was heavily involved in 4-H and Future Farmers of America. As a student at The Ohio State University, he founded Opendemia and was selected as a recipeint of the President's Prize -  an award given to exceptional students committed to social change.  Since graduation, he's been focused on continued development of Opendemia and is currently the Director of Product at necoTECH - a multi-award-winning clean-tech startup in Ohio.
Robotic Maintenance Vehicles - Todd Hendricks Jr.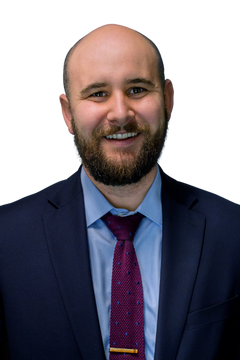 Northwest Ohio start-up that has developed an AI-integrated, robotic vehicle to make road maintenance more efficient and cost-effective and increase workplace safety.
Bio: President of Pioneer Industrial Systems and RMV; leading both companies to improve the world through automation and robotics and leveraging expertise between the worlds of manufacturing and road construction. He loves to spend his time with his wife, Allison, and their son, Teddy; be it traveling, golfing, or cheering on the Buckeyes. 

2019 Highlight Reel 
Event Schedule
5:00 - Registration, Food, Drinks, and Networking
6:00 - Introduction
6:15 - Contestant Pitches and Feedback from Judges  
8:00 -  Award Presentation
8:30 - Closing Remarks
Judging Panel
Bill Baumel
Bill is the Managing Director of the Ohio Innovation Fund. He received his undergraduate degree in business, summa cum laude from Ohio State University and his MBA with high distinction from the University of Michigan. Bill is a seasoned venture capitalist who spent more than 20 years in Silicon Valley, prior to returning to Ohio to start the Ohio Innovation Fund. His investment areas include SaaS, Data Science AI/ML, Cybersecurity, Medtech and Biopharma.
Diane Durance
Diane is currently the Executive Vice President of Michigan Capital Network. She has served as director of the Center for Innovation and Entrepreneurship at the University of North Carolina and as president of Great Lakes Entrepreneur's Quest. She has a wealth of experience with startups, early-stage technology ventures as a director, advisor, and board member. Diane began her career as an entrepreneur launching and growing three companies. She holds a BBA and MPA, both from Southern Methodist University.
Dr. Liang Cheng
Professor and Chair of the Department of Electrical Engineering and Computer Science at the University of Toledo. His latest research focuses on Cyber-Physical-Human Systems.  Dr. Cheng has served on panels to review grant proposals for the National Science Foundation (NSF), Department of Energy (DOE), National Institute of Health (NIH), Nebraska Research Initiative (NRI), Swedish Knowledge Foundation, Austrian Science Fund, and Singapore's Land Transport Authority.
Linda L. Fayerweather
Linda is a small business specialist librarian for the Toledo-Lucas County Public Library. She has owned and operated many of her own businesses and has counseled over 300 small business owners. She has done personal and small business taxes in four different states and continues to advocate for small business - especially women business ownership.
Nick Komives
Nick Komives is serving in his fifth year on Toledo City Council. His work focuses on issues around affordable housing, climate justice, and updating the City's aging infrastructure. He is a proud resident of the Old West End and a frequent visitor to the more than 100 City parks.