Professor Shoba Wadhia to Present Cannon Lecture on Prosecutorial Discretion in Immigration Cases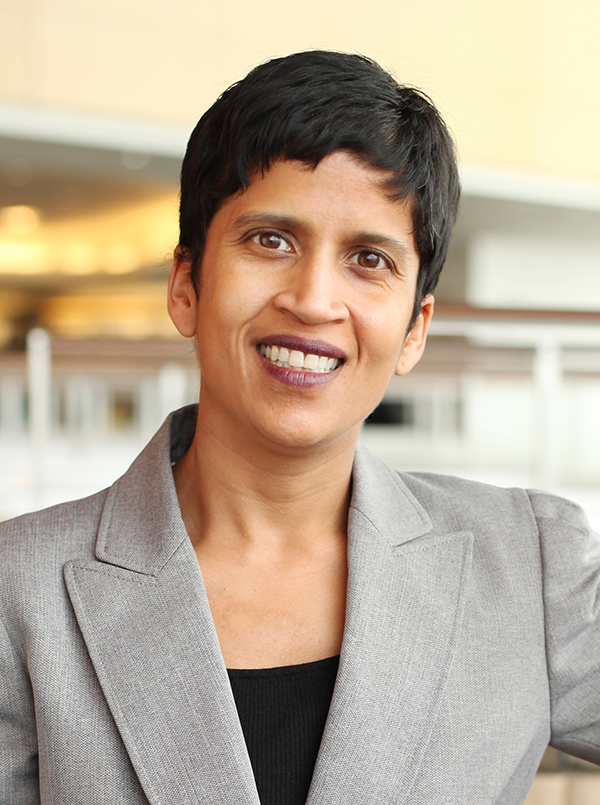 July 17, 2017
Shoba Sivaprasad Wadhia, Samuel Weiss Faculty Scholar and Clinical Professor of Law at Pennsylvania State University School of Law, will present the annual Cannon Lecture at The University of Toledo College of Law on Monday, September 11, at noon in the McQuade Law Auditorium.
She will present a lecture entitled, "Beyond Deportation: The Role of Prosecutorial Discretion in Immigration Cases in the Wake of the Trump Administration." A nationally known expert on immigration law, Professor Wadhia published her New York University Press book, Beyond Deportation: The Role of Prosecutorial Discretion in Immigration Cases in 2015.  Her book traces the role of prosecutorial discretion from the case of Beatles front man John Lennon, to the challenges of enforcing immigration policy in the post 9/11 era and during the Obama administration.
Her work has also been published in leading journals including Emory Law Journal, Texas Law Review, and Columbia Journal of Race and Law.  Additionally, her work has been cited by federal courts and she has appeared in popular media including MSNBC, C-SPAN, New York Times Magazine, the Washington Post, and the Wall Street Journal.
Prior to entering teaching, Professor Wadhia served as Deputy Director of the National Immigration Forum, an advocacy organization which provided advice to government officials and the public on topics including immigration reform and the creation of the Department of Homeland Security.  At Pennsylvania State University School of Law, Professor Wadhia teaches asylum and refugee law as well as immigration law.  She also serves as the founder and director of the Center for Immigrants' Rights Clinic, working with law students in the clinical immigration law setting.  She received her B.A. from Indiana University and her J.D. from Georgetown University Law Center. 
This free, public lecture is part of the Cannon Lecture Series that was established in 1980 to honor former Toledo attorney Joseph A. Cannon.  The series hosts nationally known individuals who explore both the humanistic dimensions and limitations of our legal system.  Food and beverages will be provided.
"This is a timely topic from a recognized national expert," says Associate Dean for Academic Affairs Geoffrey Rapp.  "With a focus on the role of individual decision makers in immigration enforcement, it's a perfect fit for this year's Cannon Lecture."