University Archives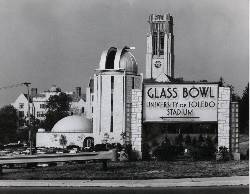 The University of Toledo Archives serves as the institutional memory of the university. By collecting, preserving, and making available the historical records that document the university from its founding in 1872 to the present day, the archives assists students, faculty, staff, alumni, administrators, and community members with their research needs. The University Archives collects the following:
Office files
Personal papers of University of Toledo faculty members
Publications of the university
Files on student organizations
Photographs and artifacts related to the university
Theses and dissertations by University of Toledo graduate students
Collections of note include the founding documents of the university, student organizations (both active and inactive), architectural drawings of campus buildings, and the Health Science Campus, which documents the history of the former Medical College/Medical University of Ohio before the 2006 merger.
Most of the collections are available to researchers under the provisions of Ohio's public records laws.   
UNIVERSITY ARCHIVES RESOURCES