Ethnic Culture of Toledo
ALLIANCE FRANÇAISE OF TOLEDO RECORDS, 1962-1999. [PDF]
Organization promoting French culture
Collection contains the organization's constitution and by-laws as well as administrative files, correspondence, printed materials and ephemera documenting the Alliance Française's dedication to promoting French culture and language in the Toledo area. MSS-143, 4.5 linear feet plus oversize material.
See also: entries under Civic Interests, Education and Schools, and Social Life and Customs
ASSOCIATION OF TWO TOLEDOS COLLECTION, 1674-1980. [PDF]
Organization created to promote cultural exchange between sister cities of Toledo, Ohio and Toledo, Spain, (1931 - Present)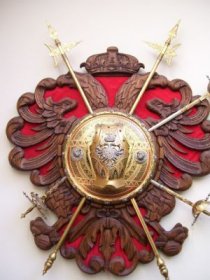 Collection includes scant proceedings (1974) and correspondence (1934-1944, scattered). Scrapbooks and scrapbook materials document early activities of the organization, first named Committee on Relations with Toledo, Spain. Scrapbooks incorporate photographs, newspaper clippings (in English and Spanish), and other materials on delegations sent to Spain to initiate cultural exchange (1934-1937) and miscellaneous Committee activities (1962-1971). The collection also includes maps (1976, 1930); certificates and awards (1934-1963); pamphlets, programs, and brochures (1930s); English-, Spanish-, and French-language periodicals, graphic arts, artifacts, and 54 books (1674-1977, primarily Spanish). MSS-071, 30 linear feet.
See also: entries under Civic Interests; Music, Art, Drama, and Theatre; Social Life and Customs; and Travel
BIRMINGHAM ETHNIC FESTIVAL PROGRAMS, 1975-2002. [PDF] 
Programs for the annual Birmingham Ethnic Festival, held in East Toledo's Hungarian neighborhood of Birmingham. Includes first annual program from 1975, and the collection is complete through 2002. MSS-318, 1 linear foot.
JOSEPH BISTAYI HUNGARIAN SOUND RECORDINGS COLLECTION, n.d. [PDF] 
Recordings collected by Joseph Bistayi, Hungarian-American resident of Birmingham, the Hungarian community in East Toledo
The collection consists of twenty-two (78 rpm) recordings of Hungarian dances and Gypsy melodies. MSS-086, .25 linear feet.
See also: entries under Collectors and Collecting and Music, Art, Drama, and Theatre
EARLY CHINESE IMMIGRANTS IN TOLEDO ORAL HISTORY INTERVIEWS. [PDF]
Ethnic community in Toledo
This collection consists of oral history interviews with members of the Sing family of Toledo. MSS-228, .25 linear feet.
JAMIE FARR SCRIPTS, 1954-1984. [PDF]
Actor from Toledo, Ohio (b.1934)
Scripts of television and motion-picture productions in which Farr acted. Includes most of the "M*A*S*H" (1972-1983) scripts from all but the first season, all of the scripts from the spin-off series "After M*A*S*H" (1983-1984), and scripts of several motion pictures, most notably, The Blackboard Jungle. MSS-024, 8.3 linear feet.
See also: entries under: Music, Art, Drama, and Theatre; War, Soldiers, and Veterans
ADAM GRANT PAPERS, 1957-2009. [PDF]
Painter and holocaust survivor (ca.1920's-1992)
Collection contains exhibition catalogs, newspaper clippings, correspondence, photographs, awards, publications associated with the paint-by-numbers business, biographical material, drawings, and paintings (some of which were created for the paint-by-numbers business). MSS-106, 2.5 linear feet.
See also: entry under Music, Art, Drama, and Theatre
HUNGARIAN SOUND RECORDINGS COLLECTION, 1982 and n.d. [PDF]
Phonograph records, 33 1/3 and 78 RPM
Recordings of Hungarian folk songs, instrumentals, and poetry readings.  Program notes are in Hungarian and English; lyrics are in Hungarian. MSS-111, 5 linear feet.
See also: entry under Music, Art, Drama, and Theatre
GUSTAVUS OHLINGER PAPERS, 1821-1987. [PDF]
Lawyer, member of the Toledo United Nations Association (1877-1972)
Collection includes journals, correspondence, literary productions, scrapbooks, printed materials, and photographs related to Ohlinger's civic, professional, and personal life. Some correspondence documents his high school years in Chefoo, China. A journal kept by Ohlinger from 1902 to 1905 chronicles his law career in Shanghai and his participation in post-Russo-Japanese War negotiations. "Our Summer Odyssey, August 1 to September 1, 1954," a journal/photo album of a European vacation, further documents some of Ohlinger's travels. Also included in this collection is series of papers generated and collected by various family members. The most extensive group is the papers of Ohlinger's sister, Constance Ohlinger. MSS-013, 5.25 linear feet.
See also: entries under Civic Interests, Social Welfare, and Travel
STEVEN PECSENYE COLLECTION, 1944-1983. [PDF]
Artist, World War II Veteran (d. 1995)
This collection contains 300 original ink, pencil, pastel, and chalk drawings depicting people, customs, wildlife, and buildings of Hungary, many of which were made into postcards, included in Pecsenye's "Hungarian Coloring Book," or intended for other projects that never went to publication. Additional works represent other European countries as well as Toledo, Ohio ca. early 1900s. In addition to these drawings, a large amount of correspondence in the form of V-Mail, news clippings, and other memorabilia dating from Pecsenye's service in Europe during World War is included in the collection. These materials chronicle in both words and pictures the events of the war from Pecsenye's perspective. MSS-084, 2.2 linear feet.
See also: entries under Music, Art, Drama, and Theatre and War, Soldiers, and Veterans
TOLEDO SISTER CITIES INTERNATIONAL, 1993-2003. [PDF]
Organization created to unite existing sister city relationships and to promote the development of future affiliations
This collection covers the period when Sister Ann Francis Klimkowski served as president of the Toledo chapter of Sister Cities International (SCI).  Included are administrative documents as well as records regarding Sister Cities International and Sister Cities relationships, programs and events, conferences, speeches, press releases, periodicals, and audio-visual materials. MSS-203, 3 linear feet.
See also: entry under Civic Interests
TOLEDO TURNERS RECORDS, 1858-1987. [PDF]
Social and athletic club begun by German immigrants in 1858
This collection contains news clippings related to sporting events, correspondence, fliers, programs, newsletters, minutes books, inventory books, ledgers, and scrapbooks. MSS-103, 3 linear feet.
See also: entry under Social Life and Customs